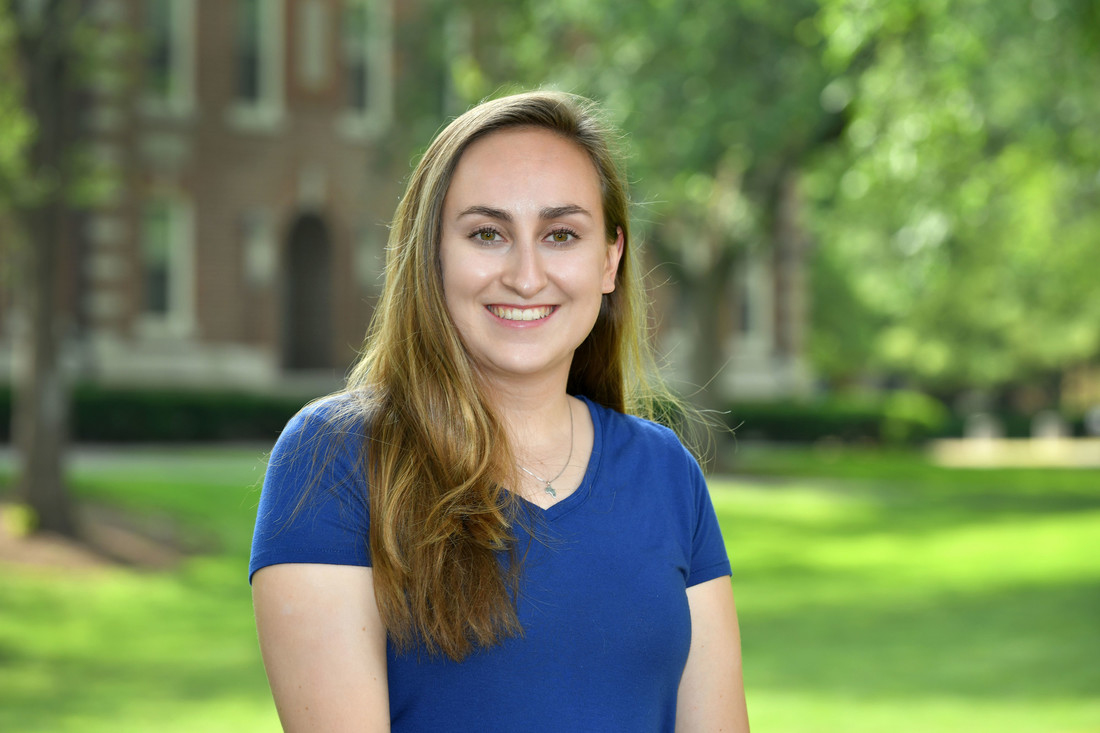 Julia Corey '19 wins award from Irish government to pursue a master's in global health
Just a few months after graduating from Wheaton, international relations major Julia Corey '19 is going back to school—pursuing a master's in global health at Trinity College in Dublin, Ireland, after winning a highly competitive scholarship from the Irish government.
The Government of Ireland – International Educational Scholarship (GOI-IES) covers full tuition for the year-long master's program, along with a 10,000 euro living stipend. Only 60 awards are given out each year.
Corey spent fall of her junior year studying in Dublin and said the connections she built through that program helped support her scholarship application. Recipients are expected to help promote higher education opportunities in Ireland.
Working with Wheaton's Office of Academic Advising, Corey will support Wheaton students who are interested in studying in Europe, and specifically in Ireland.
"I will serve as a mentor, to help students out with their applications, answer questions and talk about the different opportunities available to them," Corey said.
Corey comes from a family of medical professionals—her mother is a nurse and her brother is a paramedic—but growing up she said she wasn't particularly interested in following in their footsteps.
Then her first year at Wheaton, she took "International Politics" with Associate Professor of Political Science Aubrey Westfall, in which they covered global health issues, and Corey found herself drawn to the way health and politics interact. The following year, she took "Introduction to Public Health" with Benjamin Silver, a Brown/Wheaton Faculty Fellow, and loved the course.
During her Wheaton career, Corey found multiple opportunities to explore her interest in public health. She interned abroad the summer after her sophomore year at a refugee center in Cape Town, South Africa, where she created and led an HIV support group for women, most of them refugees from the Democratic Republic of Congo and Burundi.
"During our conversations, a lot of the women were telling me about how they don't go to the hospital and they don't receive any treatment for their HIV because they've been denied so many times, because of xenophobia," Corey said. "South African law says that refugees and asylum seekers should have access to healthcare. It doesn't mean that it's enforced."
Corey said her experiences in South Africa have inspired her to pursue the topic for her master's dissertation at Trinity. She is also interested in possibly starting a nonprofit that would work to build communication between migrants and South Africans, particularly those in the medical field.
As a Wheaton undergraduate, Corey also interned with the Board of Health in Mattapoisett, Mass., where she worked with the public health nurse on outreach and services related to the use and misuse of opioid drugs.
She also spent the summer before her senior year participating in a Research Experience for Undergraduates program funded by the National Science Foundation, working with professors from Western Washington University and undergraduates from the U.S. and Rwanda to conduct qualitative research on Rwanda's highly successful family planning program. They presented their findings at the International Union for Health Promotion and Education conference in New Zealand this past April. 
While studying in Ireland, Corey interned with Senator Máire Devine, working on mental health policies. She plans to volunteer with the senator during her time at Trinity College.
"I'm really looking forward to meeting the colleagues that I'll be studying with. I've talked to a couple of them through Facebook already, and a lot of them are also really interested in humanitarian healthcare. I'm excited to hear about their different perspectives and experiences," she said.