Internship affirms career goals in education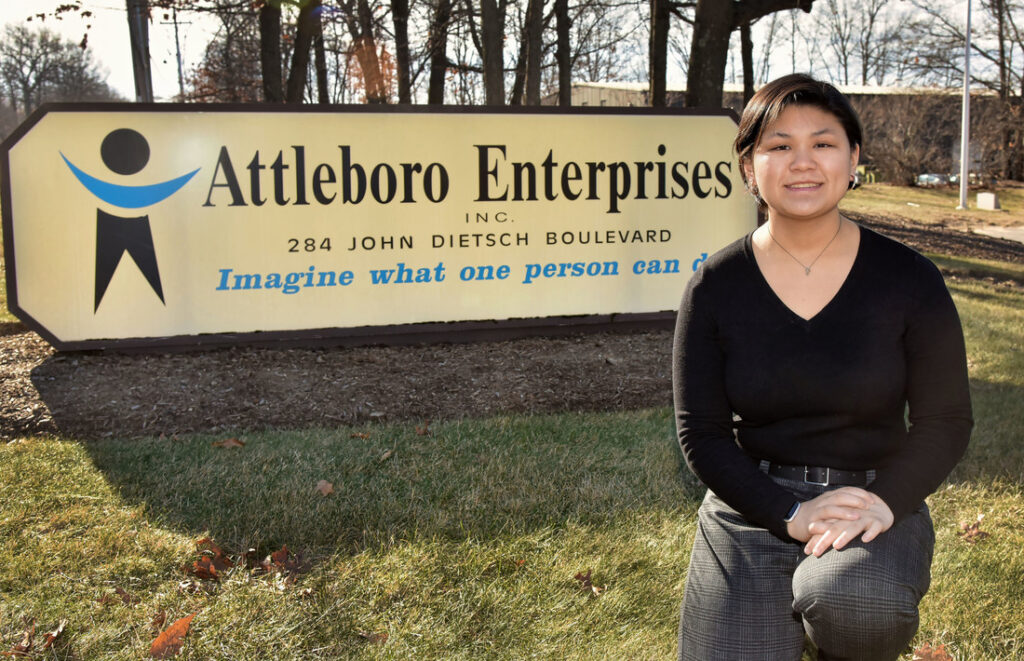 Sarah Simkevich '22 spent her winter break helping individuals with developmental disabilities thrive at her internship at Attleboro Enterprises. The Massachusetts nonprofit offers medical, therapeutic and developmental supports to help its clients live more independently.
Simkevich's interest in special education stems from a course on the topic that she took this past fall with Assistant Professor of Education Sara Donaldson.
"I loved everything about the course and wanted to put the strategies I had learned into action. When I heard from Professor of Education Scott Gelber that Attleboro Enterprises was searching for remote interns for the winter, I was so excited to apply," said Simkevich, who is double majoring in secondary education and teaching, and English.
At Attleboro Enterprises, Simkevich primarily worked with high school students with special needs. Her main responsibilities included teaching pre-employment transition service classes; attending Individualized Education Program and transitional meetings; developing and implementing curriculum for classes; and administrative duties.
"One of my favorite parts of the job was getting to know the students in the classrooms I shadowed and being able to teach them and know that it's making a real difference," she said.
Simkevich said she felt a little nervous when she began teaching her first virtual class, but over time she developed confidence.
"As the class went on, the words started flowing more easily and I became more comfortable speaking in front of the students," she said.
The virtual nature of the internship also was a challenge for Simkevich, as she wished she could interact with the students in person.
"I found it difficult to virtually teach students who have learning differences. Making sure students are engaged and paying attention is an issue that arises at times, but that is resolved through making classes participatory," she said.
The internship fits Simkevich's academic pathway as it counts toward the required 40 hours of observation in a classroom for her education major. The internship was so successful that she is extending it through the spring semester.
"I can confidently say that this internship has changed my perspective on what I want to pursue after college. Seeing the work this nonprofit does for the students definitely makes me want to continue on this path as a career," Simkevich said.
Simkevich currently serves as a resident advisor.