Inspiring the next generation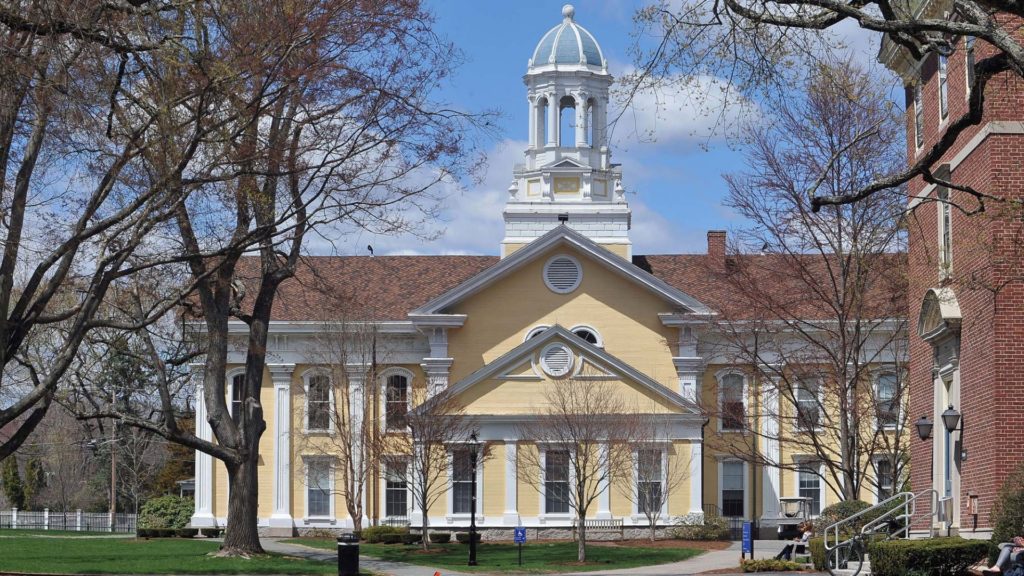 ABD announces 2020 alumni award winners
During Commencement Reunion Weekend, four Wheaton College alumni will be honored with Alumni Achievement Awards. Two will be recognized for dedicating their careers to improving the lives of young people and two will be honored for making significant and lasting contributions to the college as longtime volunteers.
The Alumni Achievement Awards, which are presented by the Alumni Board of Directors, will be given out in Cole Memorial Chapel on Saturday, May 16, at 1:30 p.m.
Award recipient Deborah A. Dowling '74 is a justice of the Kings County Supreme Court in Brooklyn, N.Y. Her work has focused on creating a better future for youth in her community. Kirsten Cappy '92, the founder of Curious City—a children's book consulting company in Portland, Maine—will be honored for efforts to engage young readers and foster empathy through a children's reading program centered on the immigrant experience.
The Heather J. Corbett '86 Fostering Wheaton Community Award​ and the Sharon M. Howard '87, P'09 Outstanding Wheaton Service Award will be presented to Sharon Levine '70 and Nancy Robbins Rea '69, respectively, ​for their steadfast support of Wheaton as volunteers and advocates.
Deborah A. Dowling '74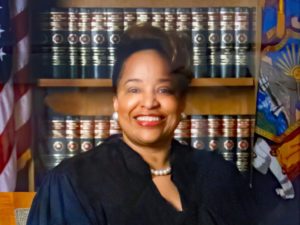 Deborah A. Dowling, who graduated from Wheaton with a bachelor's degree in government and received her law degree from State University of New York at Buffalo School of Law, began her career in 1979 as a staff attorney and later became director of the Housing Unit for Legal Services. She s​erved on both the New York City Civil Court​ and the C​riminal Court.
In 1997, she was elected to serve as a justice on the Kings County Supreme Court—the position she currently holds. She is presently serving in Kings County Criminal Term and has more than 29 years of judicial experience.
As a justice, she has served as a mentor and advisory chair to the Summer Youth Employment Program in the King Courts System. The program positions high school students for post-secondary success and provides an opportunity for them to explore a career in law.
She is on the board of organizations, including Not Just Blacks and Jews in Conversation, the Judicial Friends Foundation and Association of Justices of the Supreme Court of the State of New York. She also is co-chair of the Kings County Court Black History Month Program and an appointed member of the Judicial Advisory Committee to the Office of Court Administration.
Kirsten Cappy '92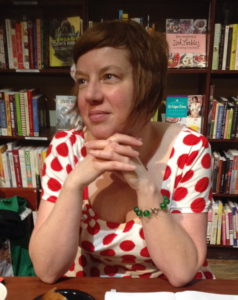 Kirsten Cappy, who majored in anthropology at Wheaton, founded Curious City in Portland, Maine, in 2003.
Curious City creates literacy tools and projects that engage children in play, conversation and social action using children's books. Her work is used by educators and libraries nationwide to grow communities through story.
One of Curious City's projects, I'm Your Neighbor Books, has grown into a national organization. The nonprofit runs the Welcoming Library, a traveling library of books featuring modern-day immigrants, refugees and recent citizens. Readers of all ages use the pop-up display to engage in constructive, story-based conversations on immigration, welcoming and belonging.
Sharon Levine '70 and Nancy Robbins Rea '69, P'97
Sharon Levine and Nancy Robbins Rea will be honored for their work supporting the Wheaton community.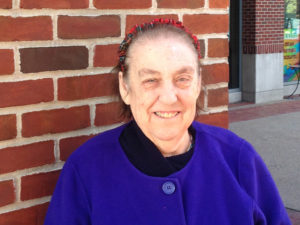 Levine, who graduated from Wheaton with a bachelor's degree in sociology, will receive the Heather J. Corbett '86 Fostering Wheaton Community Award​ for her unsung contributions that have brought the Wheaton community together. Levine has served as class fund agent since 1990.
"Sharon has worked continuously behind-the-scenes to keep her classmates engaged, whether it's encouraging them to attend regional events or serving as a class officer. She has stepped up to do the important, and not always easy or fun work of fundraising in a joyful and effective way," said Grace Kelly '16, chair of the Recognition Committee.
Rea graduated from Wheaton with a bachelor's degree in art history and received her master's degree in library science from the University of Maryland, College Park. For her service in various positions—including Reunion committee chair, Wheaton Fund chair and Reunion gift chair—she will receive the Sharon M. Howard '87, P'09 Outstanding Wheaton Service Award. She is the mother of Charles Rea '97.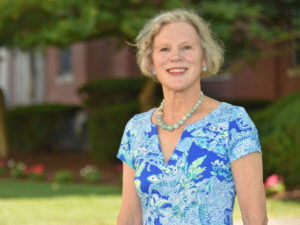 "Nancy has been an outstanding example of what it means to be an engaged alum as she has given her time and talent to Wheaton and has sought opportunities to remain connected to the school through local chapter events and attendance at her Reunion. Nancy embodies the spirit of the Sharon Howard award," Kelly said.