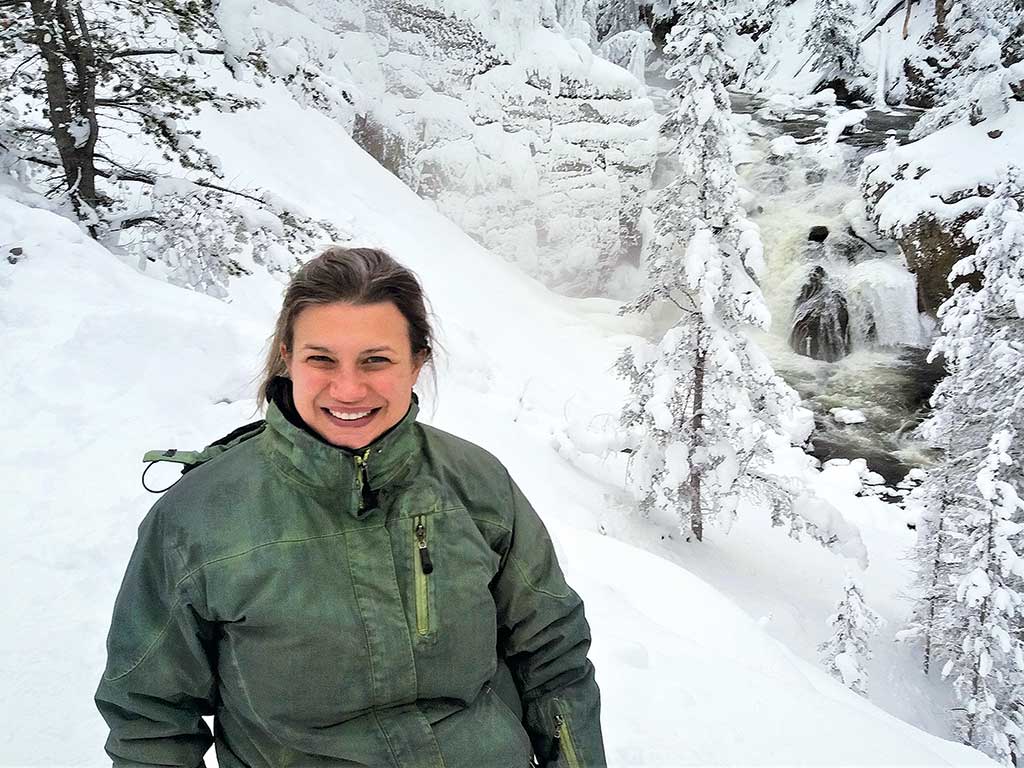 Heather Andrade Spitzberg '96 advocates for the environment, people
As an incoming freshman at Wheaton, Heather Andrade Spitzberg '96 signed up for as many science and math requisites as possible to "get them out of the way," she admitted. To her surprise, a chemistry course sparked an interest in environmental issues and eventually led to her decision to major in environmental science, a new major at the time. Her passion for nature and the sciences persists and defines her professionally and personally today.
Spitzberg is both director of the environmental analysis unit of New York State Homes and Community Renewal and an accomplished author whose essay on the environmental and human impacts of hurricanes was nominated for a Pushcart Prize in 2019.
As an environmental analyst for the State of New York, Spitzberg ensures that affordable housing and community renewal projects comply with required environmental laws and regulations.
"This position is rewarding because it combines my passions for environmental protection and helping people," said Spitzberg, who also studied environmental law at Pace University School of Law in White Plains, N.Y.
She analyzes and mitigates environmental impacts on both potential occupants and natural resources. Her reviews consider many factors, including wetlands, flood plains, lead paint, endangered species, smart growth, site contamination and noise.
She said she is proud of spearheading the incorporation of environmental justice and climate change impacts into the analyses as well.
"A typical day involves hundreds of emails regarding dozens of projects. Every project has different issues. One day I might review an archaeological report, the next day a remedial action plan, the next, radon clearance reports," she said.
Spitzberg, who grew up exploring the woods near her homes in Alton and then Wolfeboro, N.H., writes about nature as well. She is the author of a children's book series on Cricket, the dog (CreateSpace Independent Publishing Platform), and "Moving Sand, Moving Water, Moving People," in Sinking City Literary Magazine (2019), which was nominated for a Pushcart Prize.
Spitzberg says her writing complements her professional work.
"Writing is a way to express my passion for nature and also to puzzle out the relationship of humans with each other and the environment," she said. "My Pushcart Prize nomination is meaningful because the work was inspired by my frustration about land uses that put people, especially those most vulnerable, at risk."
As a Wheaton student, Spitzberg worked at the Filene Center as a writing tutor, and also interned one summer at the Lloyd Center for the Environment in Dartmouth, Mass., monitoring endangered piping plovers.
Scott Shumway, professor of biology, said Spitzberg was a wonderful student who thrived in his environmental science and plant biology courses.
"It has been a thrill to follow her career path from her undergraduate internship with the Lloyd Center to working for an environmental law firm to becoming an environmental analyst," he said.