In character, in business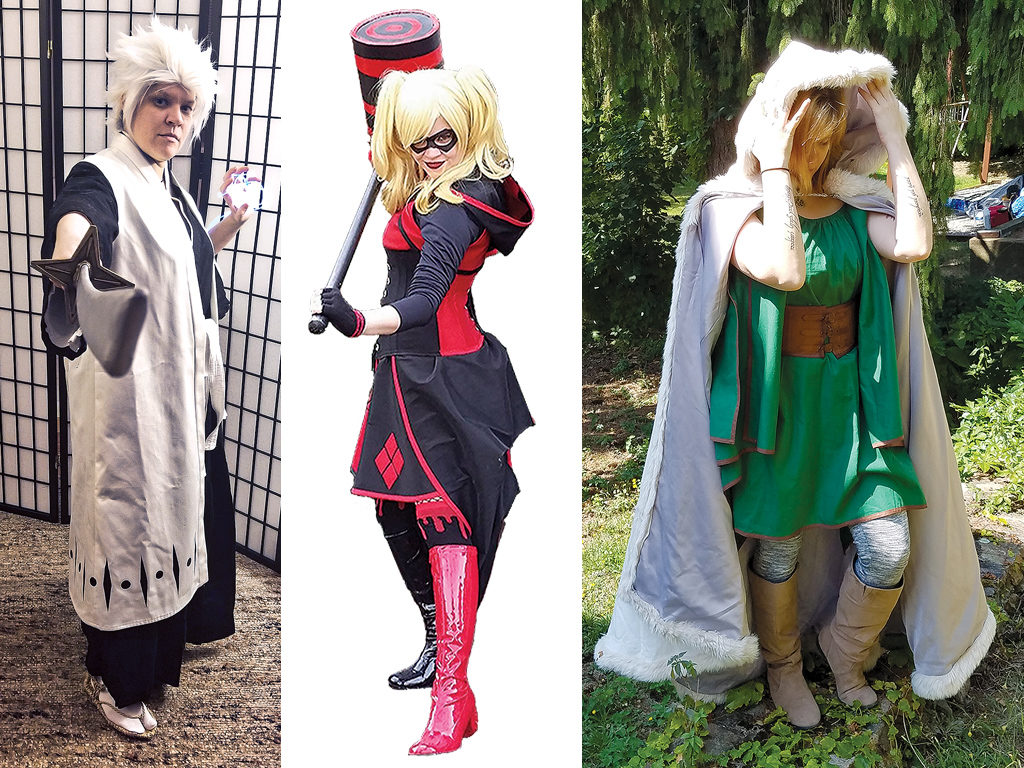 As a child, Alex Auer '07 loved stepping into a costume and morphing into a favorite character—real or imagined. Every year for Halloween, she'd design and sew her own costumes (thanks to sewing lessons from her mom).
"My brother and I had a huge chest of dress-up clothes. We made use of them until they fell apart," she said.
Many years later, Auer has not given up on her favorite pastime. In fact, she not only still dresses up for fun, but runs her own business selling outfits to cosplayers (those who enjoy costume play).
For her company, Fox and Bear Cosplay, Auer designs and creates elaborate costumes from scratch. Her costumes are purchased by those who love to dress up as well as by organizers of comic conventions and Renaissance festivals.
Some of Auer's most popular costumes are Renaissance dresses and anime-inspired wear (coats, armor, kimonos, Japanese school uniforms, etc.) as well as outfits for characters from DC Comics (Batwoman, Wonder Woman, Supergirl and Harley Quinn) and Zelda (from in the classic Nintendo game The Legend of Zelda). Auer also designs costumes for characters of her own imagination.
The alumna, who graduated from Wheaton with an English degree, balances running her business with a full-time job as a quality assurance User Acceptance Testing analyst at Santander Bank in Quincy, Mass. On weekends, especially in October around Halloween, you can find her scouring for fabric at local stores.
Fox and Bear Cosplay came about as a solution to a problem. Although Auer loved dressing up in costume, she found that store-bought outfits felt itchy and uncomfortable. So, she decided to create her own, using materials that feel good on the body, like stretch taffeta, stretch broadcloth, stretch denim ("butter soft leather") and sateen.
A few years ago, when she wore a Harley Quinn costume in Salem, Mass., during the town's annual Halloween festivities, many passers-by thought she was a professional cosplayer (someone who has been sponsored to cosplay).
With friends also expressing interest in her work, she soon began selling high-end costumes online, managing an increasing demand from customers both domestically and internationally.
Her costumes fit all body types. She makes a mockup of a costume design with muslin (a plain and lightweight cotton fabric) using measurements provided by customers. She then uses these muslin patterns to build her outfits with the desired fabrics.
Now that her business is off the ground, Auer said the best part is the unexpected joy of meeting people at festivals and conferences wearing her costumes.
"It's so exciting to see my own costume on others. I'm getting out there," she said.