Imaginative retellings of history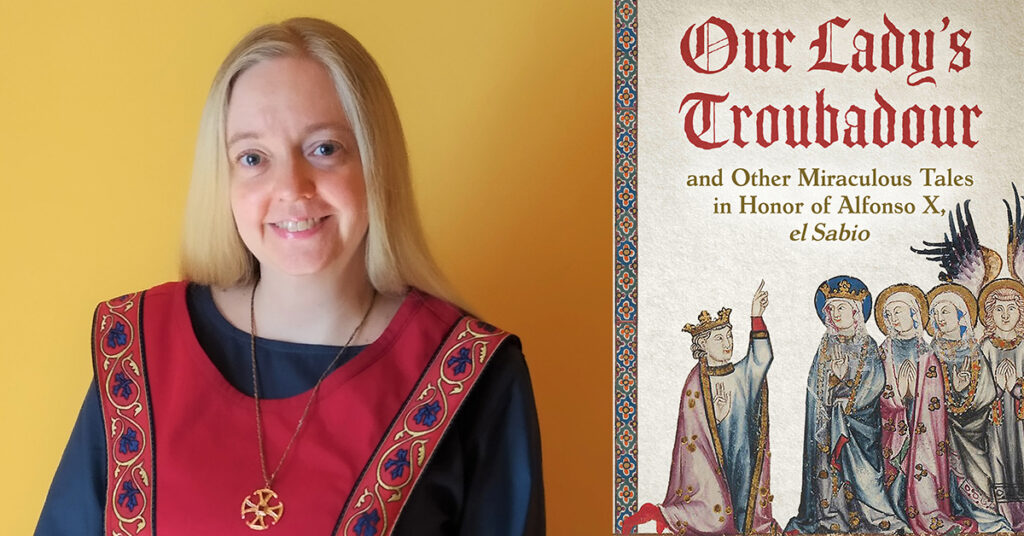 Alumna's short story collection honors medieval Spanish king
Author Jessica Knauss's passion for the Middle Ages is so strong that she chose to make Zamora, Spain, her home—a city known for its historic sites and architecture of that time.
"People are often surprised to find out that things as wonderful as books and buttons and many other inventions we take for granted come to us from the Middle Ages," said Knauss, an English and Hispanic studies double major at Wheaton (Class of 1997) who earned her Ph.D. in Spanish literature from Brown University. "I'm fascinated by the colorful art, the lively music and the precocious expressiveness of languages when they were becoming the English and Spanish we speak today."
Zamora was the perfect place to research and write her recently published short story collection, Our Lady's Troubadour (Encircle Publications, 2021), with both English and Spanish editions. This collection celebrates the 800th birthday of the era's Spanish ruler Alfonso X, known for his enthusiastic acceptance of the cultural and scientific currents of his age.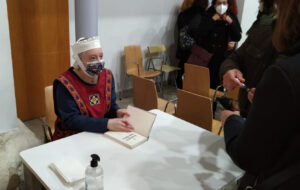 "I like to highlight what's fun and multicultural about the Middle Ages for my readers. The figure of Alfonso X is a great springboard for discussions about open-mindedness and intellectualism in the world today," Knauss said.
In the book, Knauss also offers imaginative retellings of the Cantigas de Santa Maria, which are 420 poems with musical notation, written in the medieval Galician-Portuguese language during the reign of Alfonso X. The Cantigas—which Knauss said she first heard during her semester abroad in Spain as a Wheaton student—was the subject of her Ph.D. dissertation while at Brown.
"Having studied them for so long, the Cantigas were easy to adapt into stories. They talk about miracles, which are already stories with characters and a beginning, middle and end. I imagined what it would be like to live through these experiences to give the characters the psychological depth that today's readers demand," she said.
There's an incredible richness just under the simple surface of these old stories, Knauss added.
"I sometimes had to supply a sense of place, because the original poems don't always mention where the miracles occur. Honestly, that was the most fun because I could imagine the events in places I've visited and know well," she said.
Because Our Lady's Troubadour was published in both English and Spanish, Knauss was able to have a unique book launch in Zamora.
"My musician friends rehearsed for months, and with the music, my reading of one of the stories, and projection of images from the manuscripts, we were able to draw an audience that filled the auditorium and provided the same kind of multimedia experience the Cantigas still offer today," she said.