Honoring Helene Pruszynski '80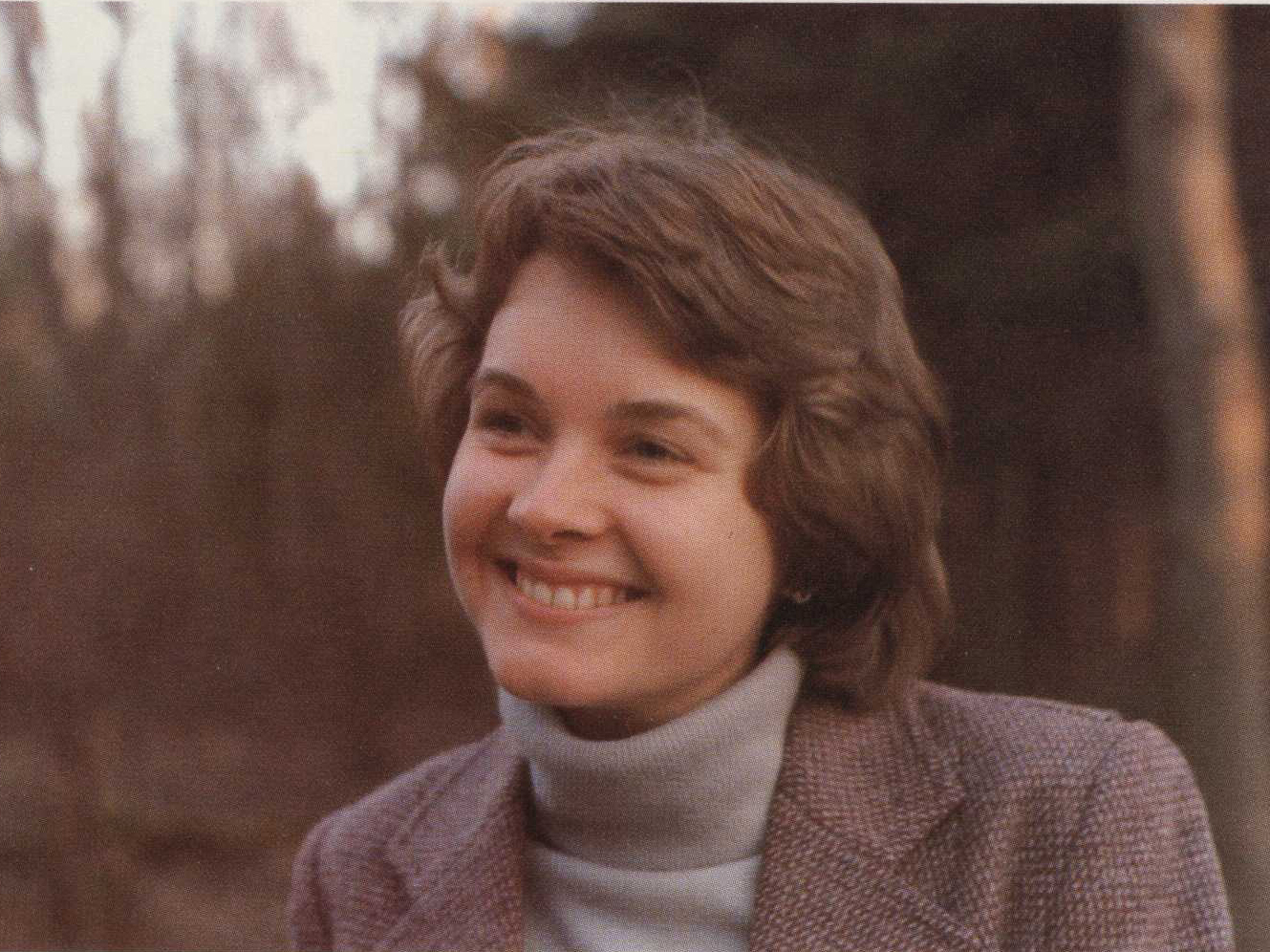 Classmates raise money for scholarship fund in friend's memory
To the public, Helene Pruszynski '80 was a young woman who was abducted and murdered in Colorado four decades ago. When DNA evidence led to the conviction of her killer earlier this year, and long-overdue justice for her, the case received widespread media attention—most recently on "Dateline" on NBC.
But for those who knew her at Wheaton, she was a mentor, friend, role model, a talented musician (and member of the Wheatones) and someone with a fun sense of humor. Her impact compelled friends and family to create a scholarship fund and leadership award in her name in 1980. This year, they have been contributing funds to increase the scholarship that honors her.
"If you were walking across campus and passed Helene, your day was made better by seeing her smile, even if you didn't stop and talk with her. Her enthusiasm was infectious. She was caring, patient and wanted to help others," recalled Ellie Horlbeck Thompson '81.
"For me, she was an amazing mentor and inspirational. When I applied for head resident my junior year and didn't get it, Helene shared with me the advantages of being the assistant head resident. She told me, 'You may not have gotten what you wanted, but you'll learn and grow from this,'" Monique Shire '81 said.
Darlene Boroviak, professor emerita of political science, recalled her as invariably upbeat, even in difficult times. "Helene combined an impressive level of maturity with a special type of adolescent fun and enthusiasm."
After her death, classmates and friends established the Helene Pruszynski Leadership Award, which is given to a senior who has enriched the campus environment through contributions to student life and commitments to others. They also created The Helene Pruszynski '80 Scholarship, which is awarded to a senior, with preference to an English or biology major.
A group of Wheaton alumni and friends—including Shire, Thompson, Rosemarie Bruno '81 and Kitsey Snow '80—are now leading efforts to increase donations to the scholarship fund.
So far, their work is paying off. During the past few months, 54 new donors have given $33,116. The endowed scholarship fund currently totals $111,429.
"The genesis of this effort is inspired by who Helene was to each of us and to the Wheaton community. She was such an exceptional person. She embodies Wheaton in the best possible ways," Bruno said.
At a time when the alumni are feeling the weight of the loss anew, with the conviction of her murderer, they hope that the scholarship fund will give future students the benefit of the Wheaton experience.
"This year, all of our loss of Helene has been magnified and we have been reliving it. We want to take this horrible situation and turn it into something unbelievably positive and wonderful—for Helene," Bruno said.
Boroviak, who noted that the classmates suffered a loss at a time before the era of grief counseling, said she admires how they've come together to honor their friend's memory.
"In remarkable ways, her classmates and friends found their own comfort in working together on ways to remember Helene as a leader, and their efforts to fund what was then a very new idea on campus—a leadership award—allowed them not only to honor her but also to keep her memory alive for generations to follow," Boroviak said. "They found their own way to achieve both solace and hope. I was and continue to be proud of them."