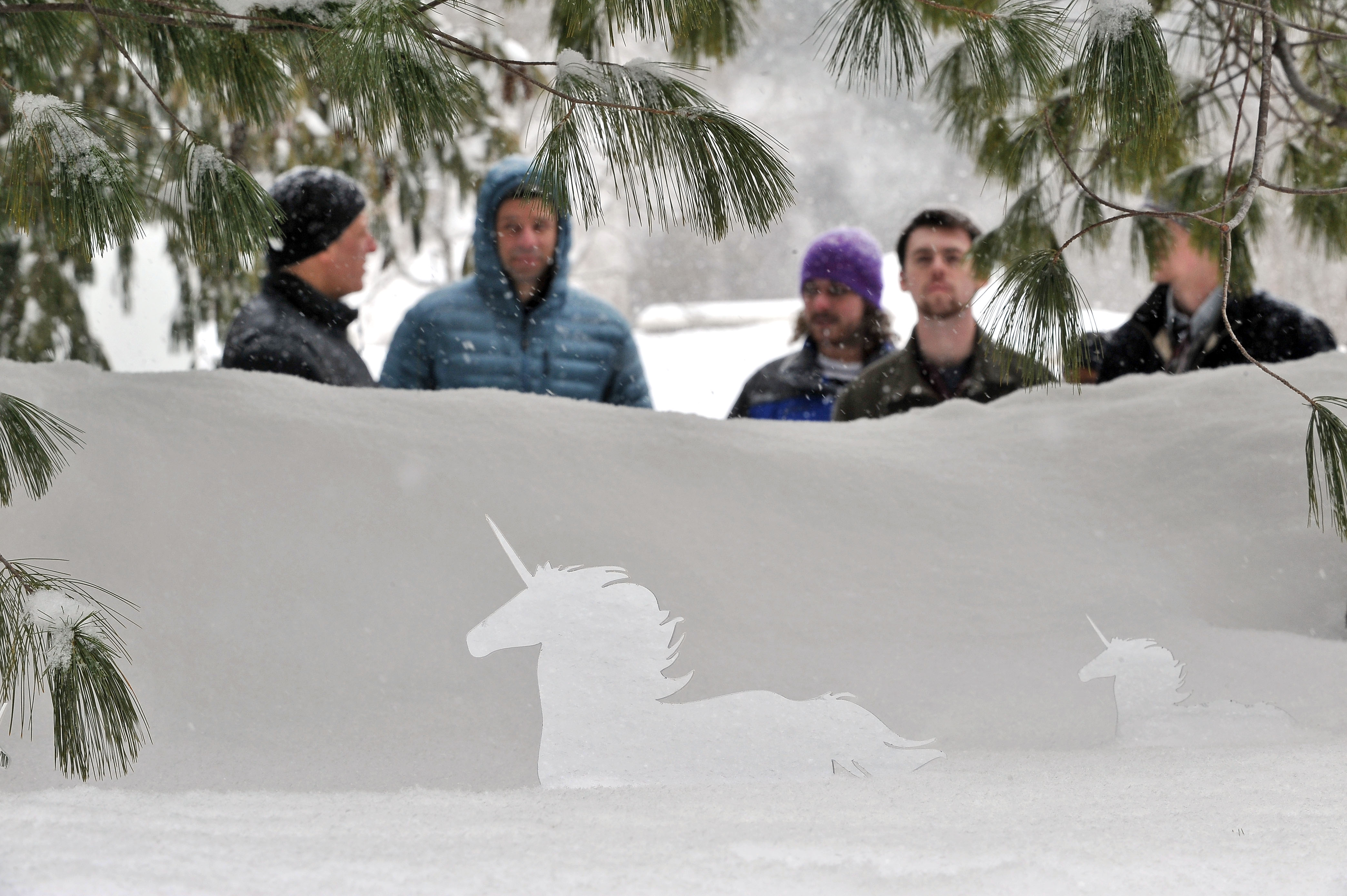 Assistant Professor of Art and Art History Kelly Goff has been awarded a 2015 Massachusetts Cultural Council Fellowship. He is one of 15 artists who will receive a fellowship of $10,000.
The Massachusetts Cultural Council provides unrestricted grants for artists to promote the further development of their talents. The highly competitive fellowships, which are based on artistic quality and creativity of the work submitted, recognize exceptional work by Massachusetts artists across a range of disciplines. A total of 549 applications were received, including 294 in the category in which Goff's fellowship was awarded, sculpture/installation/new genres.
"I'm truly honored and proud to receive the award," said Goff. "My practice is becoming increasingly location-driven and so the funds will likely cover travel and research expenses."
Goff, who earned his master of fine arts degree in sculpture from the Rhode Island School of Design, has been a faculty member at Wheaton College since fall 2013. His work has been widely exhibited, including at the Beard and Weil Galleries at Wheaton; RISD Museum and Woods-Gerry Gallery in Providence, R.I.; Maxon Mills in Wassaic, N.Y.; and Davidson Contemporary and Allegra LaViola Gallery in New York City.
The professor's sculptural practice is diverse in media and process, including the use of wood and metal, structural papier mâchė, hydrographic printing, and 3D rapid prototyping. Conceptually, his sculptures grapple with notions of repair and disrepair as stand-ins for class and economic disparity.
In the classroom, he is always up to something quirky and cool with his students. Most recently he and his "Sculpture II" students tromped around campus staring into snow banks and other places looking for hidden sculptures created by the students as part of an assignment.
The assignment, "Strategies of Camouflage," asked students to think of their sculptures as organisms in search of homes: "How will your chosen 'habitat' influence the evolution of this organism? Will your work attempt to go unnoticed or will it dazzle its predators (or viewers) in an attempt to confuse?" he asked them.
Goff invited the artist Nestor Gil to accompany the group to critique the work. (Gil's visit was sponsored by the Celeste Gottesman Bartos '35 Fund for the Visual Arts within the Evelyn Danzig Haas '39 Visiting Artists Program.) Gil recently curated an exhibition at Lafayette College, where he is an assistant professor of art, called "We Place Our Ideas/ Our Ideas Place Us."
Goff's project, "Crates" (2014), will be in that exhibition, which opens on March 10. It was one of three pieces he submitted to the Massachusetts Cultural Council for the artist fellowship.
Read about Goff's approach to art and how he works with students.