Helping new mothers overcome mental health struggles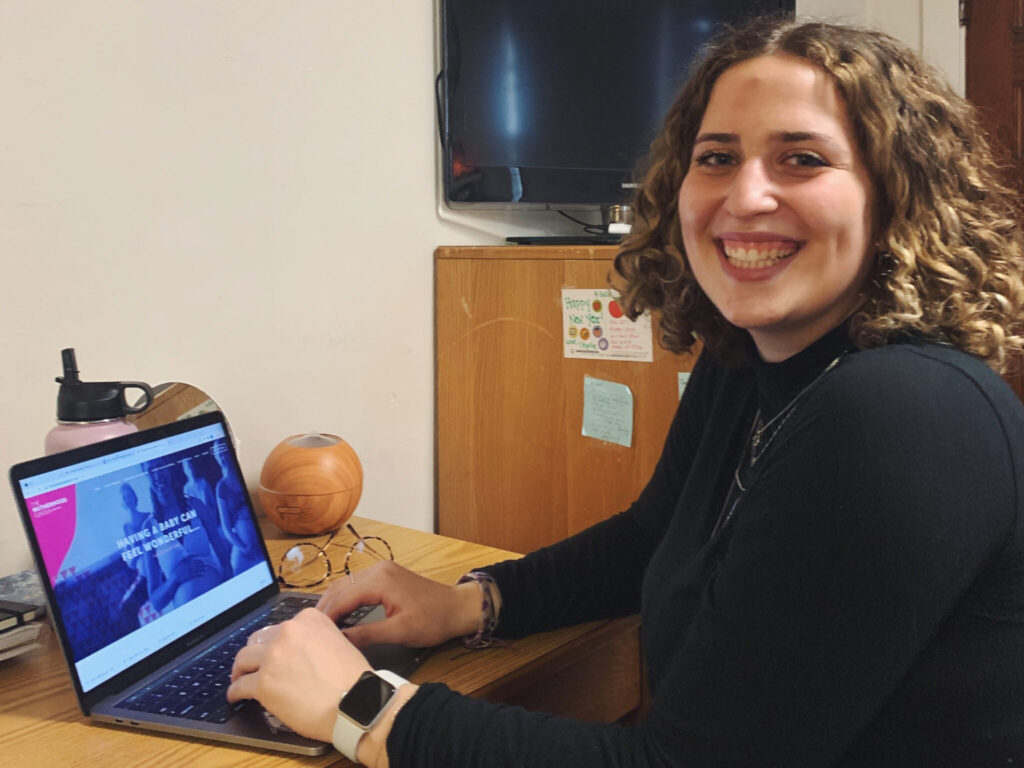 Allie Roth '21 provided support to new mothers during her virtual winter internship at The Motherhood Center of New York. The organization offers a partial hospitalization program that helps women who are struggling with perinatal mood and anxiety disorders (PMADs).
Roth chose this internship because of her interest in working in the field of women's health.
"PMADs are highly stigmatized and when mothers seek out help, they are often judged. Although one in five women experience some type of PMAD, there are very few places that help women with this. I wanted to be a part of an organization that helps women who are struggling with PMADs, and The Motherhood Center is the perfect place to do so," said Roth, who is majoring in women's and gender studies.
At The Motherhood Center, Roth's duties included attending the virtual group therapy program and maintaining attendance of group members, reminding patients of individual appointments and communicating last-minute schedule changes between clinicians and patients.
"During certain sessions such as 'Mommy and Me,' patients will bring their babies. I loved seeing the babies and watching them interact with the group," Roth said.
She also enjoyed watching the patients grow and heal.
"Dealing with a PMAD is extremely difficult. However, The Motherhood Center not only creates a safe environment for mothers to support one another but also gives them tools on how to deal with their PMADs. Seeing mothers relate to one another and serve as a support system is really beautiful to watch," she said.
Roth said she learned a lot about the intensity of the challenges.
"The group therapy is more of a free-form format, so that the patients can talk about whatever is on their minds. It is helpful because patients can relate to one another while giving each other advice. It was sometimes hard to hear what they are going through, as it can be very intense. However, I had a great support system and every other week the co-facilitators and a clinician came together to debrief about what was going on in case any one of us was struggling," she said.
"This internship has given me firsthand experience into what working in this field would actually look like," she said.
Roth previously completed an internship at New York-Presbyterian Brooklyn Methodist Hospital, where she worked both in the mother-baby unit and the pediatric unit. She is co-president of the Feminist Association of Wheaton, senior advisor of Hillel and co-director of Tap Out Loud.