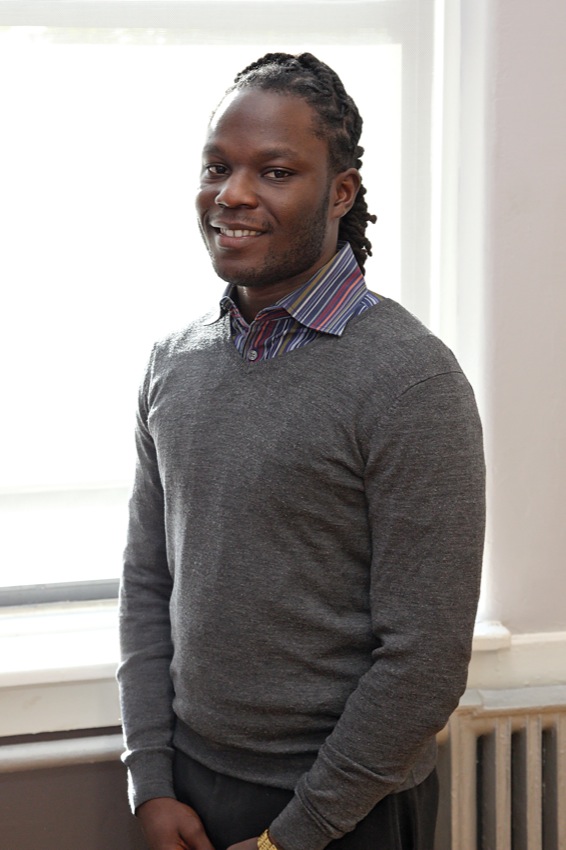 Geoffrey Fenelus '09, an economics major, didn't always plan on working in education.
When he enrolled at Wheaton as a freshman in 2005, his intention was to pursue a long-term career in finance. Little did he know he'd find his true calling as the founding dean of students at Bushwick Ascend Middle School, a public, tuition-free charter school in central Brooklyn that offers a rich, rigorous liberal arts curriculum modeled closely on the practices of New York City's finest independent schools. Ascend's mission is to equip every student with the knowledge, confidence and character to succeed in college and beyond.
There are nine schools in total in the Ascend network, but the Bushwick location—which Fenelus helped launch—just opened in 2015. "Our mission is simple," he explains. "We're trying to get kids to, through and beyond college by making sure every Bushwick Ascend student has access to the same quality education as students in high-income neighborhoods."
For Fenelus, the opportunity to take on a leadership role came at the perfect time. After working as a personal banker in Queens after graduating from Wheaton, he began to think about a career in education when a friend invited him to volunteer in the classroom at a KIPP charter school, also in New York.
"The first week, I went in one day a week," he recalls. "The second, it was two days a week. Three weeks later, I was in there five days a week. I couldn't believe how much I enjoyed the work."
So back to school Fenelus went, becoming a New York City Teaching Fellow and enrolling to get his master's degree in education from Long Island University. Upon graduation, he landed his first job at the Hyde School, a boarding school (and his alma mater) in Woodstock, Conn. There, Fenelus, who was a member of Wheaton men's basketball team, happily worked his way up from teacher to administrator, coaching the high school basketball team on the side.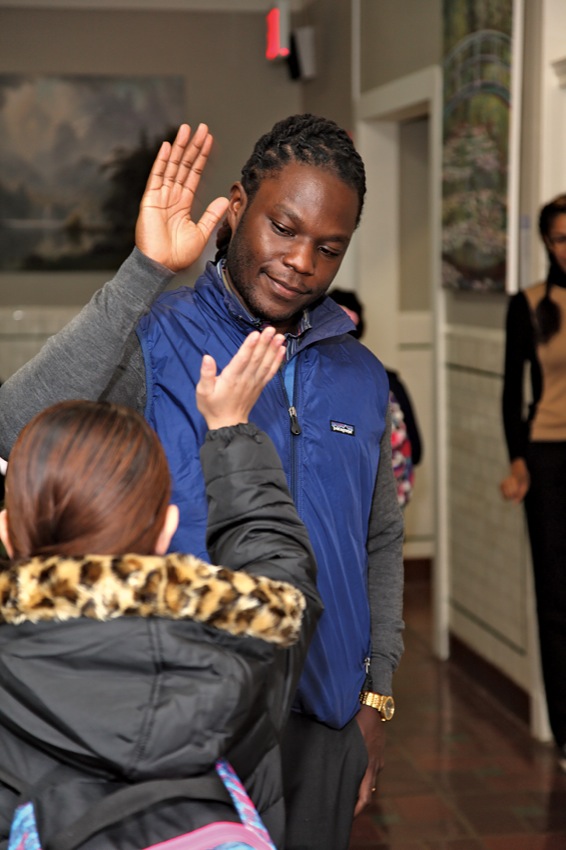 But two years in, Ascend called. Fenelus—who was newly married with a newborn daughter at the time—knew it was a chance he couldn't pass up. "My long-term plan is to become a middle school principal," he says. "My wife and I both agreed that this job was the best path toward achieving that goal."
This past September, Fenelus welcomed the first crop of fifth and sixth graders into the art-covered hallways of the newly opened Ascend school. As dean of students, he oversees all the specialist teachers (everything from athletics to art), deals with student discipline issues, and is the point person for parent and student communication.
"Basically, I'm in charge of school culture," Fenelus explains. "My day to day consists of creating a school environment conducive to learning, where students feel empowered, inspired and equipped."
And Fenelus admits: His experience at Wheaton is what he draws from most in his new role. "Wheaton created an atmosphere where leadership was prevalent," he says. "When I enrolled, I was young, dumb and naive. But I was held accountable for my actions and pushed to reach my potential, not just by the faculty, but by my peers. At Ascend, it's similar. A large part of my day is just making myself a presence so that the kids know we're holding them accountable and acknowledging their successes."
At Wheaton, one of the people who held Fenelus accountable was his advisor, Russell Williams, chair of the economics department. Professor Williams—who still keeps in close touch with Fenelus—isn't surprised at all by his student's new role. "As a college student, Geoff was insightful about people and motivated," he recalls. "He had a great understanding of social context and how the dramas of individuals' everyday lives are shaped by their contexts. I believe his impact on the next generation of students will be incredible."
Fenelus's classmate Marco Barbone '09 agrees. "Geoff was the mayor of Wheaton," he says. "His passion for what he does and what he decides to do really set him apart on campus and now in his job."
It's been only a handful of months since Fenelus (who's still coaching basketball at a high school in Brooklyn) began his new post, but he's thrilled he found a way to turn his passion into a career.
"I look at teaching and coaching as almost the same thing," he says. "You inspire, you practice and you practice again. You look at your goals and take feedback and you do it again. There's a process watching someone fully develop and seeing them be challenged and rise to that challenge, then watching their joy when they succeed. The entire process is what I love."
Photos by Rossa Cole