Growing skills, learning about work environment preferences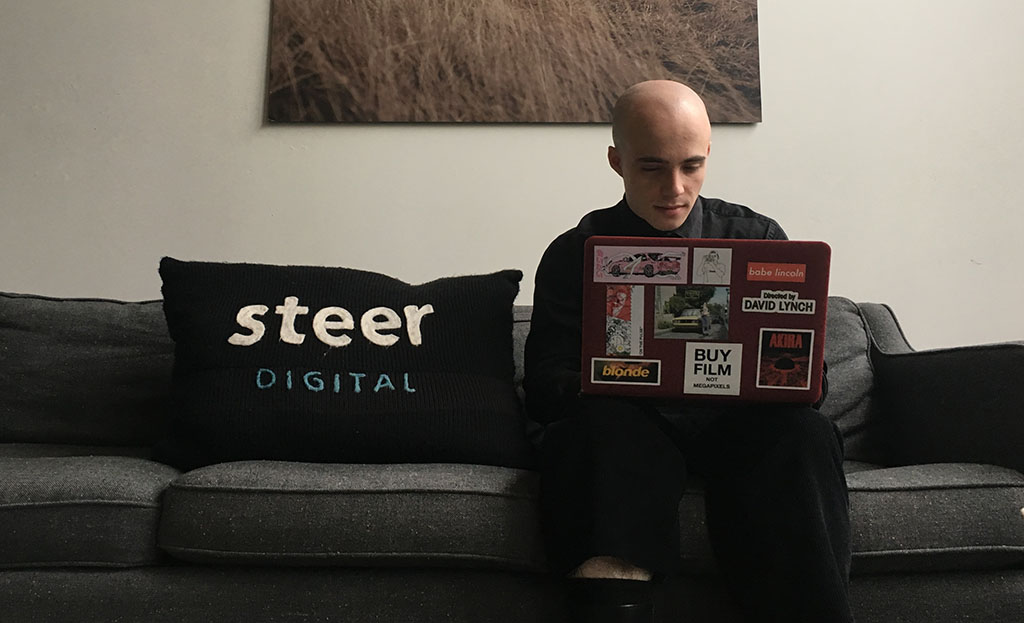 Nathan Amaral '21, a film and new media studies major, interned at Steer Digital Media in Providence, R.I., during his winter break, thanks to funding from the Talanian Family Work and Learning Fellowship.
He spent his time shadowing employees in various roles, accompanying staff on video shoots and assisting with  production, including helping with editing.
Amaral first learned of Steer Digital Media a year ago when the Filene Center for Academic Advising and Career Services and Associate Professor of Filmmaking Patrick Johnson shared a list of potential internship locations for film and new media studies majors.
"I interned at Steer over the summer and it helped me change immensely in the way I approach work, film or any other creative endeavours. It also helped me to grow and develop in a professional environment," Amaral said. "My time in this winternship was not only a strengthening of the skills I had acquired over the summer but also the development of newer and more advanced skills in editing and other areas. It helped me to grow into the confident filmmaker I want to be."
The winter internship provided a solid glimpse of the type of place in which Amaral said he would thrive in the future. "I would ideally like to work in a similar environment that challenges me both technically and creatively."