Green light shines on Wheaton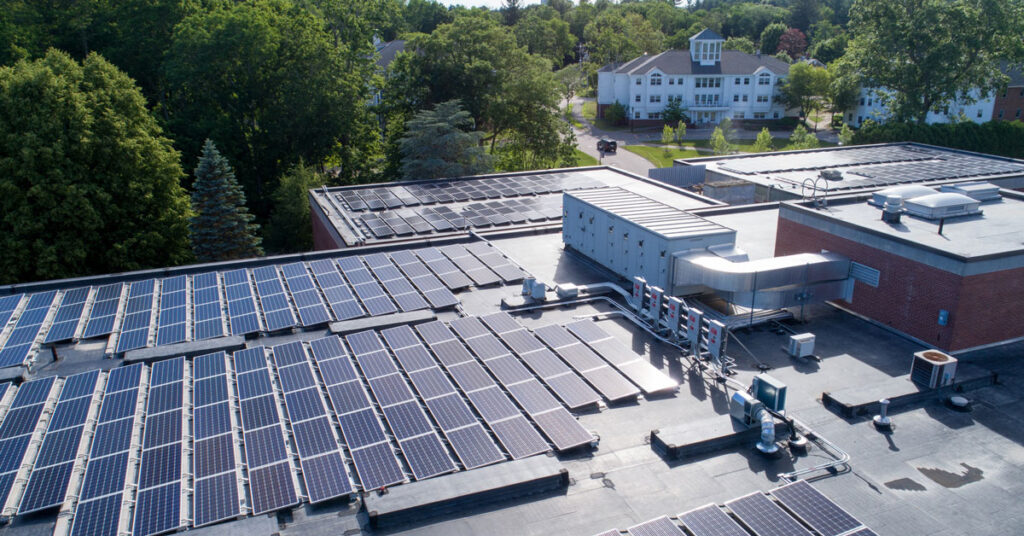 Sustainability efforts earn college accolades from Princeton Review
Pigs at a local farm get dining hall leftovers so nothing goes to waste. Solar panels enable energy efficiency for several buildings, and campus groups and theme houses focus on sustainability. All the efforts have contributed to landing Wheaton College in The Princeton Review Guide to Green Colleges: 2022 Edition released on October 26.
Wheaton is among 420 colleges chosen to be profiled in the guide, which lists environmentally responsible schools "up to the task of training the next generation of leaders, who will be responsible for putting green ideas into practice," according to The Princeton Review website.
The Princeton Review chose the schools included in the guide based on its survey of administrators at 835 colleges in 2020–21 about their institution's commitment to the environment and sustainability. The company's editors analyzed more than 25 survey data points to select the schools, including sustainability-related policies, practices and programs.
Wheaton received a "green rating" of 83 on a scale of 60–99 designed to provide a comprehensive measure of a school's performance as an environmentally aware and prepared institution.
During the past several years, Wheaton has incorporated sustainability into as many projects and initiatives as possible, including the design of new buildings, the renovation of existing ones, the creation of a solar farm and the encouragement and support of student theme-based residences that focus on conservation.
Pine Hall, which opened in fall 2019, is a Passive House design that meets strict standards in energy efficiency. Chase Dining Hall received official LEED Silver certification in 2016.
Environmentally Conscious Community Oriented House brings together students who want to live a more sustainable lifestyle, and the mission of the Farm House theme residence is to "build a community of educated eaters and growers" through small-scale sustainable agriculture.
Also, the Student Government Association Sustainability Board engages students in developing sustainability-related plans, initiatives and events.
The Princeton Review's release of the guide in October corresponded with Campus Sustainability Month, the annual celebration promoted by the Association for the Advancement of Sustainability in Higher Education.