Graduates heading off into the world of work
*Web extra
Rebecca Arnone
Hometown: Litchfield, N.H.
Major: Psychology
Job: Community support counselor at the Center for Life Management, Derry, N.H.
Duties: Working with children and their families to provide direct support within the community, documenting and articulating treatment interventions, and communicating strategies to the clinical team
Getting the job: "I got my job through a hometown connection; however, I did receive help and career guidance from Lisa Gavigan in the Filene Center for Academic Advising and Career Services. She helped me rewrite and finalize my résumé so that it would be appealing to employers. She also assisted me in my job searches early on and gave me confidence in reaching out to companies."
Looking forward: "I am extremely excited to apply the knowledge that I have learned through my undergraduate courses to my new job. I also am excited to take the skills that I have gained from my internships and advance them in a real line of work. My job is directly related to the field that I am interested in, and although it is just a start, I know that it will be extremely beneficial to my goals later in life."
Kelsey Babcock
Hometown: Brentwood, N.H.
Major: Neuroscience
Job: Technical assistant at Wickersham Laboratory at the McGovern Institute for Brain Research at Massachusetts Institute of Technology, Cambridge, Mass.
Duties: "The Wickersham Lab specializes in creating novel genetic techniques for neuroscience. My duties will include managing the transgenic/knock-in mouse colony by controlling breeding strategies and genotyping the mice. I will also perform mouse surgeries, histological analysis of mice brains, and basic cell culture and molecular biology work with viral vectors."
Getting the job: "The research experience I gained by conducting rodent research as a volunteer in Professor Meg Kirkpatrick's lab and for credit in Visiting Assistant Professor Stephanie Penley's lab were instrumental in helping me get this position. These research experiences, as well as my coursework and research experience at the University of New Hampshire, funded by a Wheaton Fellowship, prepared me to be a competitive candidate. Professor Bob Morris helped me craft a scientific résumé, and Marianne Singer in the Filene Center also helped me edit résumés and cover letters while providing interview tips and practice. Wheaton's small, hands-on neuroscience courses, such as "Neurobiology" and "Behavioral Neuroendocrinology," gave me the opportunity to develop specific skills that I could talk about in my cover letter and during my interview."
Looking forward: "I am looking forward to learning about the use of viral vectors in genetics and managing a transgenic mouse colony. I am excited to be able to go to work in a lab every day where I can expand my knowledge and contribute to improving the quality of life through neuroscience."
Walker Fuchs
Hometown: Mattapoisett, Mass.
Major: Biochemistry
Job: Research technician at Dana-Farber Cancer Institute, Boston
Duties: "I will be assisting in lab experiments to further our understanding of the mechanism that the body uses to repair damaged DNA."
Getting the job: "I was fortunate to have had an excellent experience in the labs of professors Bob Morris and Matt Evans while at Wheaton, which prepared me for this job. Through the Filene Center and past students' assistance, I was able to prepare a successful application for this job, which I found through the Dana-Farber website."
Looking forward: "I am looking forward to being in a challenging research environment, where I can hone my skills as a scientist and learn. I hope to use this experience as a guide to find a graduate program in a subject I am inspired by."
Lithia Helmreich
Hometown: Clinton Corners, N.Y.
Major: Computer science
Job: Data illustrator/software engineer at Olark, Ann Arbor, Mich.
Duties: "This is a software engineering position with a special focus on data visualization. I'll be working on the software in general (debugging issues, creating new features), but the unique part of my role will involve creating new visualizations of client data to help them understand the impact of our software."
Getting the job: "I spent the summer after my sophomore year with the Lexomics research team, led by Professor Mark LeBlanc, using my Balfour summer grant money. While I was there, I learned D3, a JavaScript library that allows you to create interactive and complex visualizations. This was the specific skill that Olark was looking for, and got me the internship with them that led to my job offer. I really couldn't have gotten the position without the unique research opportunity Wheaton provided."
Looking forward: "I am super-excited to continue working in a field that I am passionate about and to have the opportunity to work in a city I already know I love."
Sarah Hilton
Hometown: South Orange, N.J.
Majors: History and public policy studies
Job: Programs manager at the New Bedford Whaling Museum, New Bedford, Mass.
Duties: "I will be managing annual lecture series, conferences and events at the museum, and coordinating special events like gallery openings and fundraising events. I also will be working with community nonprofit and corporate partners of the museum to host events, and represent the museum at external community events."
Getting the job: "During the summer, after my freshman year, I interned at the museum in the education department with the help of a Wheaton Fellows grant and got to meet most of the staff there. I've kept in contact with my supervisors and visited the museum during my time at Wheaton. This year I reached out to them and let my supervisor know that I would be graduating soon. Although there wasn't an opening in the education department, he directed me to his colleague, who was looking for a new programs manager. In the end it was the connections I had made as an intern that helped me get my foot in the door."
Looking forward: "I'm looking forward to working with a variety of groups in the New Bedford community."
Jacob Horowitz
Hometown: Falls Village, Conn.
Majors: Mathematics and economics
Job: Associate data scientist at Premier, Inc., Charlotte, N.C.
Duties: Data preparation and analysis, working with clients, client operations and development staff to acquire, assemble and prepare data sets for analytic projects, among other duties
Getting the job: "Double majoring in mathematics and economics helped me figure out my occupational interests. I use a lot of the ideology I learned in both fields. I was Programming Council chair my senior year, and I went to a lunch with Trustees. There I spoke with Keith Figlioli, who is Premier, Inc.'s senior vice president of healthcare informatics. We spoke about my interests regarding actuarial science and predictive analytics, and he directed me to one of his contacts on the data science team in Charlotte, where the company's main headquarters are located. After many emails, phone calls, and a trip down to Charlotte, I accepted a job offer on February 16."
Looking forward: "I look forward to having the opportunity to dive into real-world application, utilize new software, and see comprehensive results. Charlotte also seems like a cool city and a new adventure."
Josh Zaleznik
Hometown: Newton, Mass.
Major: Film and new media
Job: Graphic designer, ASA College, Miami, Fla.
Duties: Working with the athletics department to create promotional materials for events; photographing and videotaping school events; editing promotional videos; and designing email and social media supplemental material.
Getting the job: "I was referred to ASA College through a family friend; however, the Filene Center (mainly Ben Chalot, Filene Center associate director) has helped me find internships over the past few years, which was crucial in gaining experience in my field. Additionally, I've spent the past four years meeting with student tutors and Ben, revising and updating my résumé. Through my film and new media coursework, I've been able to develop my graphic design skills and also learn how visuals of all mediums play a pivotal role in supplementing promotional material."
Looking forward: "I'm excited about being the sole content creator for the Miami campus (ASA has three campuses). While it's a lot to take on, my studies at Wheaton make me feel confident in my ability as a graphic designer and filmmaker, and the job has a lot of area for growth over the next few years."
Elizabeth Burrill
Hometown: Danvers, Mass.
Major: Psychology
Job: Social worker for the Department of Children and Families ((DCF), Salem, Mass.
Duties: Provide professional child welfare social work services, work with collateral agencies to manage caseloads, assess and develop service plans, coordinate visits between children and families, respond to emergencies and initiate court action
Getting the job: "My previous internship at DCF in Lynn, Mass., during winter break as well as my practicum in human services through Wheaton at the Old Colony YMCA Family and Adolescent Stabilization Program prepared me well for this job. The strong connections I made, and the knowledge and experience I gained contributed to my success in landing this job."
Looking forward: "I'm looking forward to the opportunity to gain real, hands-on experience in the field of social work and being an advocate for children and families."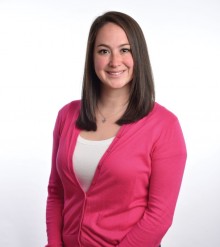 Julia Morneau
Hometown: East Longmeadow, Mass.
Major: Computer science
Job: Associate QA engineer in the Fidelity Technology Group LLC, Fidelity Investments, Boston, Mass.
Duties: "My first six months on the job will be spent training in Cary, N.C. Then I will be placed in one of their three New England offices, where I will get my specific duties. The basic idea of my position is to test all the software written by developers and report any bugs found before it is sent to the end user."
Getting the job: "I applied online to their Leap program, which is specifically designed for students graduating from college as a stepping-stone into the real world. My professors have helped me the most in landing this job, especially Mark LeBlanc, who I did research with after my freshman year. All of my computer science and business professors have been very supportive and extremely helpful throughout the process."
Looking forward: "I am most looking forward to the priceless training I could only get at this company as well as all the possibilities ahead in my career at Fidelity."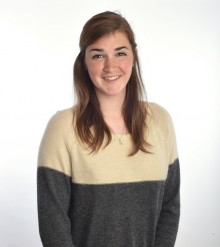 Sara Morrow
Hometown: Woodstock, Conn.
Major: Chemistry
Job: Research technician at Dana Farber Cancer Institute, Boston, Mass.
Duties: "My duties will include developing and characterizing patient-derived xenografts of lymphoma and leukemia as a part of the Public Repository of Xenografts (PRoXe) that this lab established at Dana Farber. These xenografts will be shared with investigators from many different labs who wish to use them for their work."
Getting the job: "I knew I wanted to work in Boston after graduating, so I spoke with Wheaton alums who currently work there to get an idea of where to look for jobs. My research with Visiting Assistant Professor of Chemistry Hilary Gaudet as well as the internships that I had through the Filene Center gave me the knowledge and experience I need for this position."
Looking forward:"I am really excited to be working on this project as it develops. I am also looking forward to the opportunity to conduct my own projects on the side and to meet many people who are interested in the same line of work."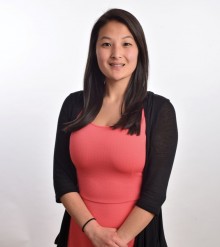 Lilia Trissler
Hometown: North Kingstown, R.I.
Major: Biology
Job:AmeriCorps educator at the Providence Children's Museum, Providence, R.I.
Duties: Serving outreach programs within underserved communities of Providence, bringing museum activities and other educational activities to three different groups (Boys & Girls Club, Headstart and a charter school), as well as assisting with programs and activities at the museum
Getting the job: "Marianne Singer led me to the RICOM listserv and assisted with cover letter writing, resume edits and interview preparation. She was such a wonderful resource for me throughout the job search process. My Wheaton education has helped me tremendously. I participated in summer internships every year, and I would not have been able to do so without the help from Wheaton grants and stipend awards each year. The opportunities that Wheaton offered me are priceless and truly helped me build a strong resume."
Looking forward: "I am really looking forward to learning more about museum education and informal education techniques, as I would like to work in conservation/animal education in the future. I believe this job will be a formative experience to help me build the skills and knowledge I will need in order to pursue the career that I want."