Gabe Amo '10 appointed to White House role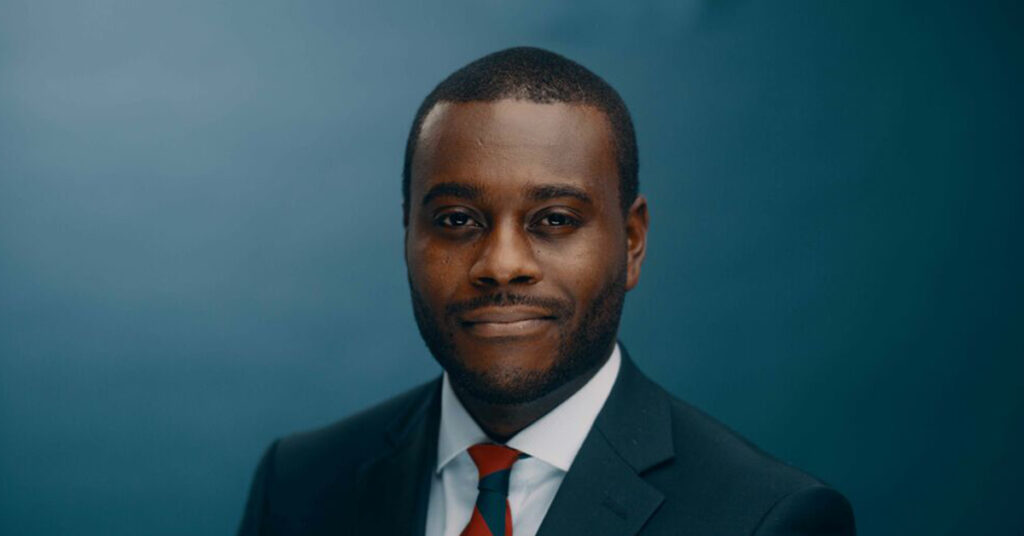 Alum joins Biden administration as deputy director of intergovernmental affairs
Gabe Amo '10 continues to excel in his political career. The White House recently announced his appointment as deputy director in the Office of Intergovernmental Affairs, according to a February 23 article in The Boston Globe (subscription required for access).
The Office of Intergovernmental Affairs serves to engage state, local and tribal governments—in addition to elected officials across Puerto Rico and U.S. island communities—to address the most pressing issues impacting the country and communities.
As deputy director, Amo serves as the liaison between President Joe Biden and state and local elected officials across the United States.
Prior to this role, Amo worked on intergovernmental affairs for the Biden-Harris Transition Team and served as states strategy and program advisor for Biden for President. From 2015–19, he was the director of public engagement and community affairs in the Office of Rhode Island Governor Gina Raimondo.
As a political science major at Wheaton College, Amo served on the Student Government Association and the College Hearing Board and was president of Wheaton's chapter of The Roosevelt Institute. He received numerous scholarships and awards while at Wheaton, including the Davis International Fellowship, which enabled him to teach at a Liberian refugee camp in Ghana the summer after his sophomore year.
His junior year, Amo was one of just 60 college students in the U.S. to win a Truman Scholarship for graduate study. And his senior year, he received a Marshall Scholarship, which supported his graduate studies in comparative social policy at Oxford University.
Since Wheaton, Amo has worked at the White House's Office of Political Affairs (Summer 2010), the Obama-Biden campaign (2012) and the White House Office of Intergovernmental Affairs (2013–15).