Fostering a culture of inclusion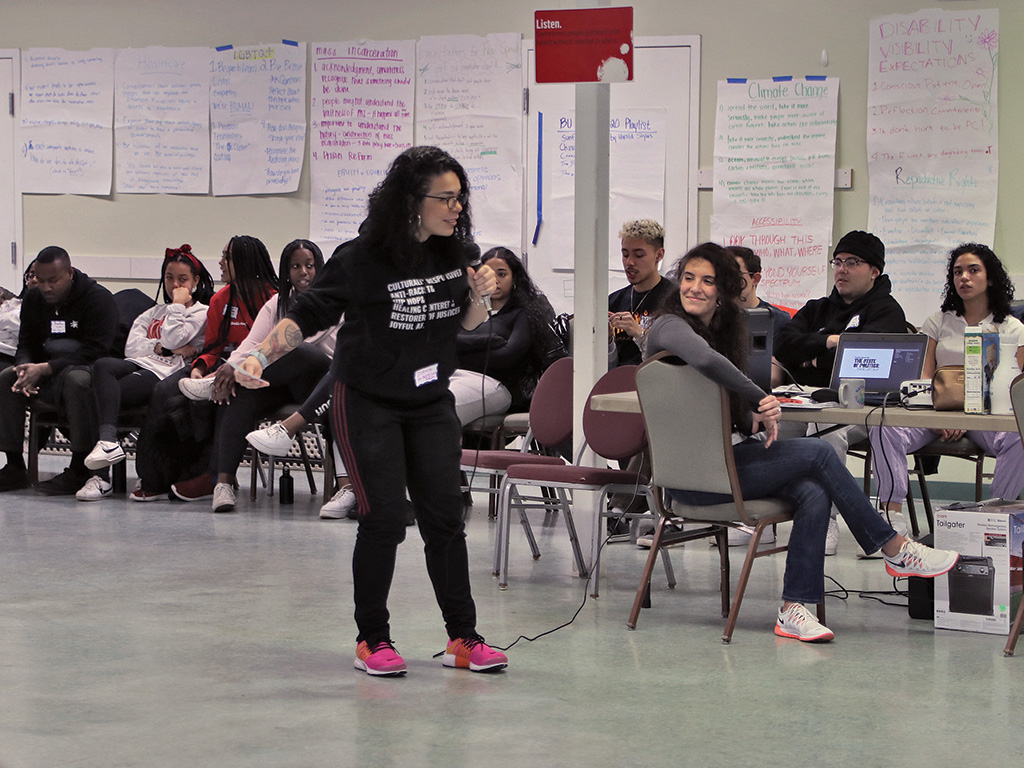 A nationwide movement is building to create environments of belonging, where access to opportunity is available to all. This cultural shift reflects a deeper reckoning and need to address prevalent injustices in our society and work toward a more equitable world.
Wheaton alumni Diana Noriega '04, Caitlin Hawkins '14 and Braden Marstaller '18 are all part of this growing effort to cultivate change in organizations, companies and communities. The work is not easy, but their determination is steadfast. They are three examples of alumni leading the charge to implement practices that promote diversity, equity and inclusion (DEI), with the ultimate goal of creating spaces where all individuals can thrive.
Diana Noriega '04
For Diana Noriega '04, changing systems to cultivate DEI and racial justice is critical to creating better communities. This work requires self-reflection, honesty and accountability—and ultimately fosters healing.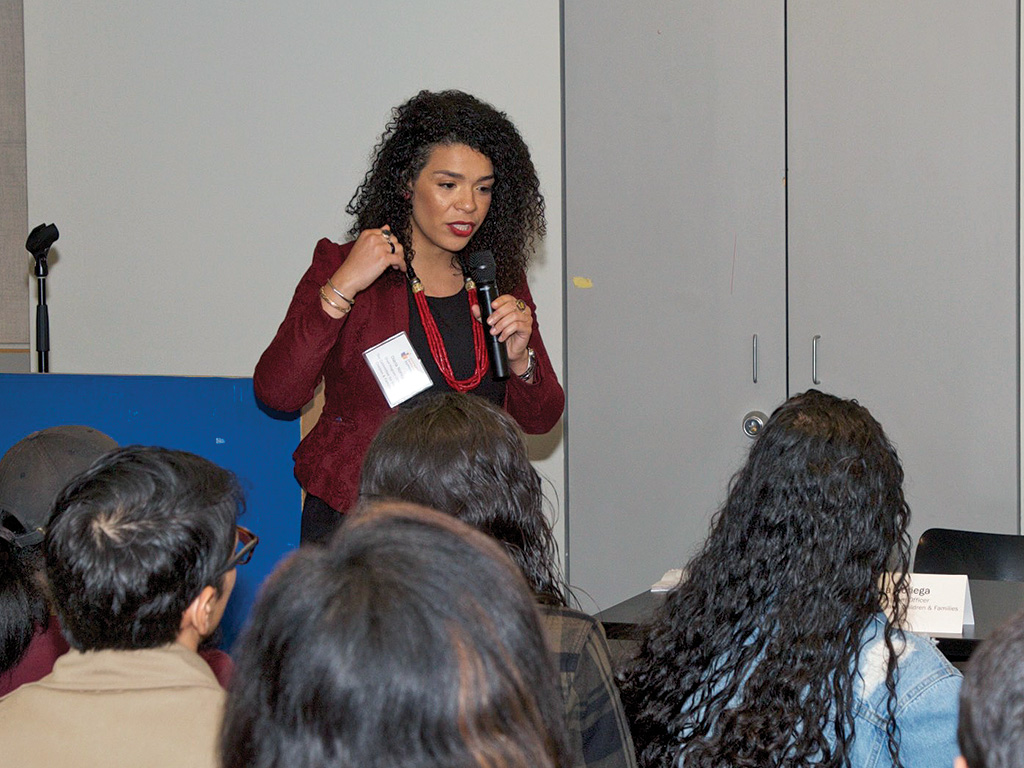 Noriega takes that to heart in her role as assistant executive director of anti-racism and equity at Good Shepherd Services. The large nonprofit runs 80 programs that help more than 30,000 children, youth and families in neighborhoods throughout New York City.
In May 2019, she joined Good Shepherd amid a time of heightened socio-political tension, when concerns regarding a lack of a transparent promotion process and inadequate diversity in leadership came to surface.
"Folks started to say 'enough is enough.' We can't say we work with communities of color and not really speak to how our agency reflects that internally," Noriega recalled.
Effecting change from within requires disrupting systems for the betterment of all. A long view is needed as real change doesn't come quickly—or easily, she said.
"Some assumed change would happen rather quickly. But I told them the rubber is going to meet the road when you have to hold the mirror to yourself," Noriega said. "As much as you want to change a system, you have to be honest about the ways that leaders have reinforced that system."
Noriega dove right in. She took on more roles, including overseeing the organization's leadership development, learning and development, and mission and culture work. She co-chairs the organization's DEI council—which created her position—to help Good Shepherd become an anti-racist and multicultural organization.
Some of her initiatives include enacting more equitable layoff, promotion and hiring practices, implementing new DEI and racial justice training and developing shared language and understanding to build a supportive culture.
This work entailed modifying job descriptions to encourage a diversity of applicants, removing personally identifiable information from résumés to help eliminate implicit bias, asking each candidate the same questions (including ones focused on diversity and racial equity) and requiring a minimum percentage of qualified candidates of color for each position.
Noriega also facilitates conversations around race, inequity and social justice at Good Shepherd.
"When you're doing inequity and anti-racism work, it is very emotionally and spiritually draining because it's not just about changing the system from within. When you facilitate dialogue and have to hold space for pain, white fragility and trauma, it is very exhausting. As a person of color, I'm more exhausted because it's my lived experience. That's the challenge of the work for me," she said.
Noriega's roots in activism, in part, stemmed from her time at Wheaton, where she majored in English. As a student, she immersed herself in campus life, serving on the Intercultural Board, the Black Student Association, the Student Government Association and the Latino Student Association. She also served as a resident advisor and was active with the Marshall Center for Intercultural Learning.
Noriega also was in the very first Posse cohort at Wheaton. For 20 years, Wheaton has partnered with The Posse Foundation to provide full-tuition scholarships to recruit a diverse group of exceptional high school leaders from the New York City area.
She experienced an expansion in her worldview after taking a course on slavery in the Americas taught by Professor Dolita Cathcart, who was the faculty mentor for Posse 1.
"At the time I thought, 'Why did no one teach me this stuff when I was younger?'" Noriega said. "I developed an appreciation for my family's journey. It took me going to a predominantly white institution to learn more about my background," she said.
Now, Noriega's priority is helping communities and individuals make changes that are critical for healing and justice work to begin.
"The goal, for me, is transformative love. Cornel West captured it in a simple way, 'Justice is what love looks like in public,'" she said. "If you are really doing this work, the purpose and goal is, how am I being the best version of myself, not just for myself, but for the collective."
Caitlin Hawkins '14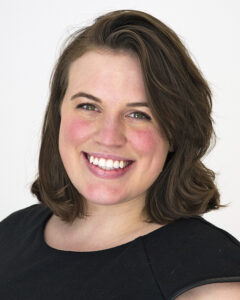 Helping individuals mitigate their biases and create equitable and inclusive workplaces is challenging, but it's a labor of love for Caitlin Hawkins '14, director of JEDI (Justice, Equity, Diversity and Inclusion) Programs at the Diversity Center of Northeast Ohio.
Founded in 1927, the Diversity Center strives to eliminate bias, bigotry and racism through a range of programs. As director of JEDI Programs, Hawkins provides consulting services and facilitates workshops with clients from many sectors, including law firms, libraries, real estate offices, small nonprofits and hospitals on race, gender, sexual orientation, ability and social justice.
Hawkins said the work can be difficult, uncomfortable and conflict-ridden.
"It is challenging to work with groups and individuals to uncover the truths they've taken for granted, or the ways they learned to operate in the world that perpetuate systems of oppression," said Hawkins, who majored in women's and gender studies at Wheaton and received her master's degree in social work from Case Western Reserve University in Cleveland.
Hawkins said she sees her career as an immense privilege, as she gets to work at the intersection of her passion, interests and skill sets. During her five years at the Diversity Center, she has continually found joy and meaning in her work, even on hard days.
"I feel fortunate to learn and teach a variety of professionals who impact our world. Most recently, I've had the
opportunity to provide one-to-one coaching for a local government official around her management style, racial colorblindness, intent versus impact, white fragility and systemic racism. In these sessions, I knew that we were not only engaging in learning that would affect her outlook, but affect the outcomes of many individuals in our local region," she said.
The desire to live in a socially just world has been Hawkins's passion for as long as she can remember. Seeing injustice and wanting to help were a core part of her experience as the child of a pastor.
"My passion and drive in this work doesn't come from one particular event, but a lifetime of experiences related to the impacts and outcomes of inclusion, exclusion, discrimination and community," she said.
Her women's and gender studies major guided her on her professional path, she said. "The skilled conversations facilitated by Professor Kim Miller in our 'Black Feminist Theory' seminar were crucial to my growth and learning, as well as Professor M. Gabriela Torres and Professor Kersti Yllo's 'Violence Against Women' course, which showed me how to translate the theory I learned into action and advocacy."
Serving as president of the Feminist Association of Wheaton allowed Hawkins to hone her facilitation and leadership skills in a supportive environment, she said.
"At Wheaton, I was able to have all of these experiences in classes and clubs, and then come home to Emerson House, full of friends who were family who pushed me to consider perspectives different from my own based on the intersections of our identities, majors and passions. All of these experiences sharpened my critical lens, refined my skills and prepared me for the work I do today," Hawkins said.
Braden Marstaller '18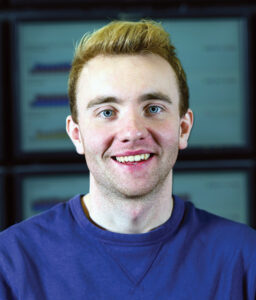 Fostering DEI can manifest in many forms. Braden Marstaller '18 embeds DEI in his marketing for Cogo Labs, a startup incubator based in Cambridge, Mass.
In his role as brand marketing coordinator at Cogo Labs, Marstaller manages social media content and strategy, as well as the company's blog and internal communications.
"I've always been passionate about branding, social media and DEI, and my role has evolved over time to cross-pollinate all of these interests," Marstaller said.
He created a Diversity, Equity and Inclusion Council at Cogo Labs when he noticed a gap between the company's external commitment to diversity and inclusiveness and its internal strategy toward achieving greater equality and belonging for employees.
"I wanted to approach diversity and inclusion through every facet—
recruitment, retention, promotions and employee experience. There's a clear altruistic case for diversity at work, but there's also a strong business case for these initiatives as well," he said.
As part of this effort, he hosted a virtual event this past summer, "Blackness in America," to create space for industry professionals from underrepresented groups to share their perspectives, advice and ways everyone can continue anti-racist work. Additionally, he launched a blog series for Pride Month about being "Out in Tech" to help employees share their experiences of being LGBTQ+ in the tech field.
Marstaller has always been drawn to the question of how to make organizations, and the world itself, more equitable and inclusive.
His education at Wheaton broadened his perspective. Professor of Economics John Miller helped form his understanding of wealth gaps and inequality, he said.
"Kenneth Bray, instructor of business and management, was an incredible partner in writing my senior thesis on humor in the workplace. Also, Associate Professor of Psychology Peony Fhagen's intercultural psychology class greatly shaped who I am today," Marstaller added.
As a student, he embraced his role as an intercultural dialogue co-facilitator at the Marshall Center for Intercultural Learning.
"This on-campus experience equipped me to handle difficult conversations, have empathy to learn from others' experiences and identify ways to be more inclusive and accepting," he said.
Everyone should look for ways to adopt anti-racist and equitable practices into their workplace and personal life, Marstaller said.
"I've maintained my role managing our branding at Cogo, but saw an opportunity and created the proposal to enact change. For anyone looking for next steps, mentoring students, volunteering and creating employee resource groups are ways to move the needle at organizations and companies."