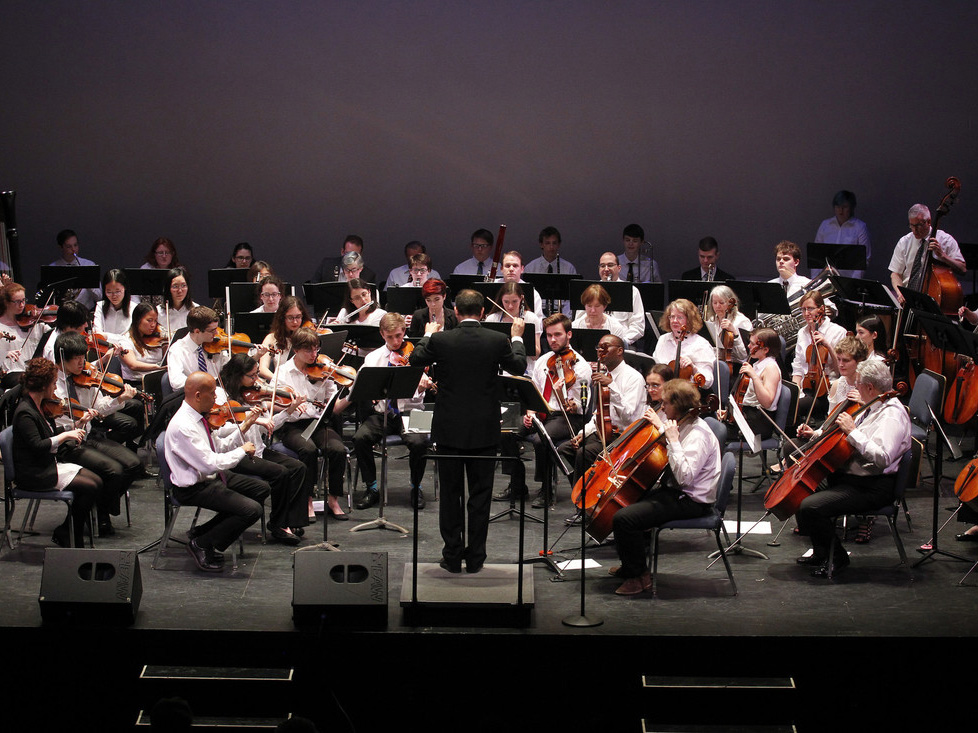 Wheaton orchestra to perform at folk festival
Wheaton's Great Woods Symphony Orchestra will go beyond its classical music repertoire to explore international folk traditions as a featured performer at the New England National Folk Festival.
The event, scheduled from April 22–24 at Mansfield High School in Mansfield, Mass., is expected to attract about 3,500 attendees from across the U.S. and overseas. The performance will mark the first time that Great Woods has participated in this nationally-known folk festival, which also will feature dance, crafts and food from many cultures.
"The orchestra generally performs a wide variety of music, often exploring classical pieces that are influenced by folk and popular traditions. But it is a real challenge for members of the orchestra to shift their ways of thinking and playing to reflect the various traditions from around the world," said Delvyn Case, Great Woods Symphony Orchestra director and associate professor of music.
At the festival, the symphony orchestra will perform music from Africa, China, Eastern Europe, South America, North America and Australia, written by composers from each of these regions.
Though inspired by folk music, all of these pieces are firmly rooted in the western classical tradition; they were all written by classically-trained composers, and are fully notated using Western musical notation, Case said. "We are exploring how to adjust and expand our playing in order to faithfully represent compositions that are influenced by these styles," he said.
The Great Woods Symphony Orchestra is a 70-piece college-community ensemble comprised of members of the general public, as well of Wheaton students, faculty and staff. As part of its mission, the orchestra proactively seeks out to perform music from under-represented composers.