Focusing on making an impact through visual storytelling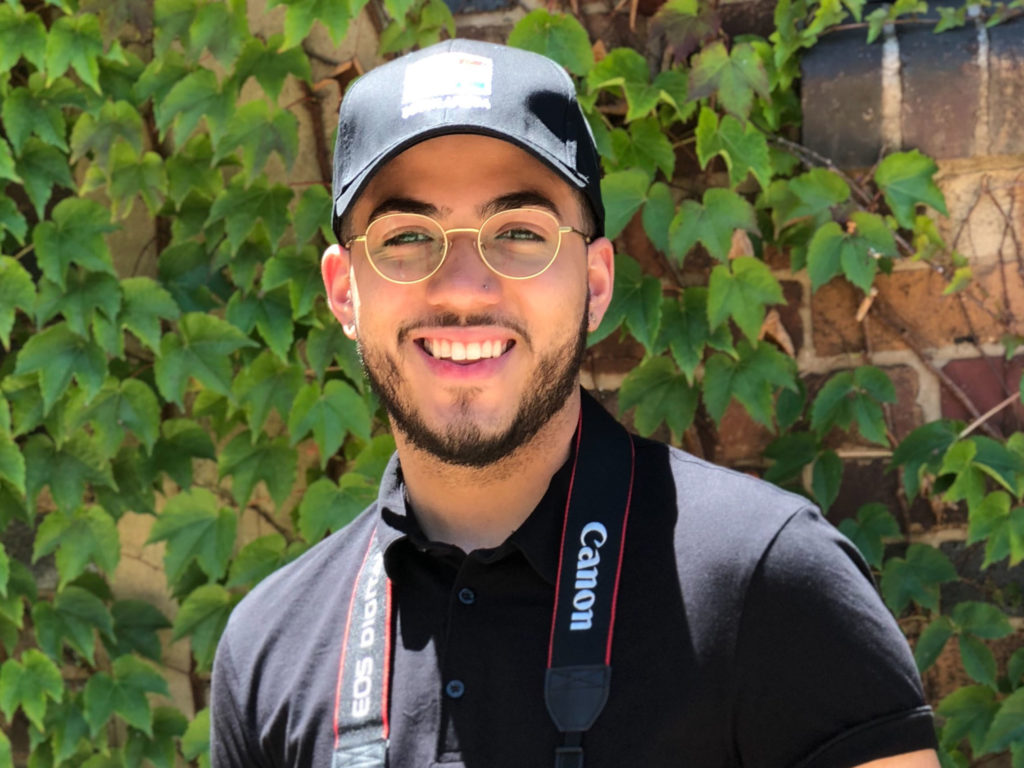 Leury Holguin '19 designs independent major in film production and social change
Independent major: Film production and social change, with a double major in Hispanic studies
Inspiration: In fall 2016, Leury Holguin '19 took "Production I," which focuses on visual storytelling. It was his first exposure to a video camera. For his final project, he documented friends attending a political rally and was awed by the power and potential of visual storytelling to make an impact on important issues.
Prelude: "When I started my college career, I did not have a traditional major in mind. So, selecting a liberal arts college was crucial in my search process. I'm not entirely sure what direction I will be taking after I graduate. However, I believe that the skills I am acquiring in this interdisciplinary and experiential major will allow me to participate in spaces that create visual stories to be a part of organizations that work in advocacy, which is something I'd be very interested in. I am truly passionate about being an advocate to communities I am a part of."
Action: "This interdisciplinary and experiential approach is a perfect way to deepen my learning experience. I am able to explore and integrate multiple perspectives from different disciplines on critical issues while also developing skills in the artistry of filmmaking. This is crucial to the film production and social change approach because I must be able to identify and understand certain issues, comprehend the impact they create in our communities and then communicate that through visual storytelling."
Zoom in: "The flexibility of the Wheaton curriculum has allowed for more creativity and room for personal growth in the projects I work on. Currently, my major is comprised of courses from the studio art, sociology, Hispanic studies, and the African, African American, diaspora studies departments. Courses from my semester abroad at the Film and TV School of the Academy of Performing Arts in Prague also make up a large component of this major."
Focus: "Shaping the ideas for my independent major and for the work I want to do in the future took time and thought. Identifying specific courses that apply to my approach, taking advantage of study abroad opportunities and double majoring, contributed to some of the challenges I faced as I created the independent major. Though this process was challenging, it was worthwhile because I had an abundance of resources for support."
For more information about pursuing an independent major, please contact Academic Advising at 508-286-8215 or by emailing advising@wheatoncollege.edu.
>> Read about other students who are designing their own course of study