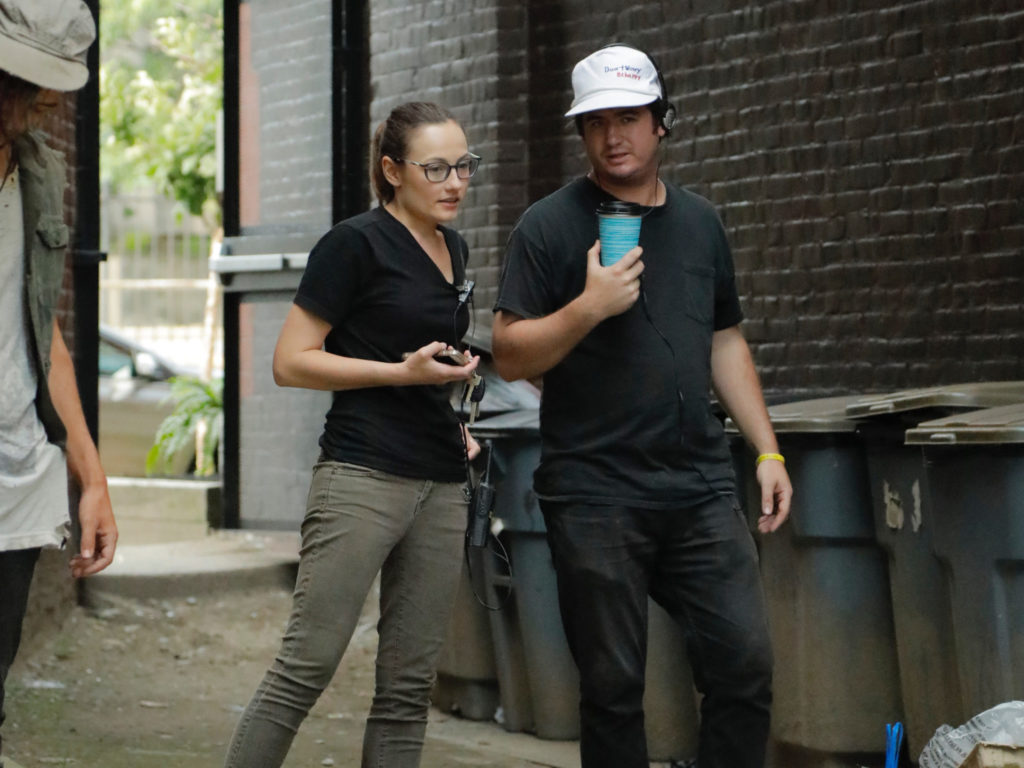 Leigh Lanocha '09 produces award-winning film
An independent feature film produced by Leigh Lanocha '09 is resonating with audiences on the film festival circuit for its exploration of homelessness.
The film "Gutterbug" won the Audience Award and Grand Jury Prize at Woods Hole Film Festival in Woods Hole, Mass. It also was named the Grand Jury Award Winner at the Dances with Films Film Festival in Los Angeles. 
"Gutterbug" tells the fictional story of Stephen Bugsby, known as "Bug," and his journey home after three years struggling with homelessness, mental health issues and drug abuse. 
The character was inspired by a youth "Gutterbug" writer and director Andrew Gibson encountered on the music scene in Allston, Mass. Lanocha said she felt drawn to telling this story at a time when the opioid epidemic continues to wreck lives.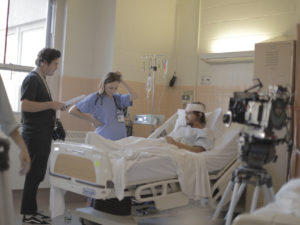 "I think it's important to think about the human side of a person. So many circumstances lead people to drug use and being homeless; it's not a choice. This is one story of many that could be told," she said.
The film was shot daily over three weeks in Boston. As co-producer, Lanocha coordinated all facets of the production, working with co-writers Gibson and Chris Tobin to develop the script, managing the cast and crew, fundraising and even playing a part in the film. 
Lanocha, who majored in English at Wheaton, has devoted her professional life to the craft of video and film production. 
This evolved from her love of theater, which she developed in high school and deepened as a student at Wheaton. (She spent a year abroad at St. Catherine's College at Oxford University in the U.K.) Lanocha was involved in a number of theatrical productions at both Wheaton and Oxford University, both student-run and main stage, including "A Streetcar Named Desire" and "Macbeth."   
She received a merit scholarship from Wheaton, which allowed her to explore a burgeoning interest in film production. Following her freshman year, she interned at Moody Street Pictures, a small production company in Waltham, Mass., for a reality TV show called "Be a Bruin."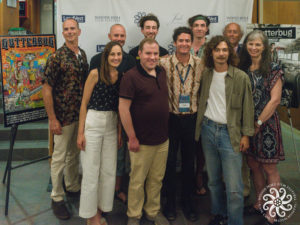 After her junior year, she interned at WGBH in Brighton, Mass., as a research and production assistant. Her work on PBS's "American Experience" introduced her to documentary films and helped her secure production positions after college at Vital Pictures in Boston and at Spy Pond Productions, where she was associate producer.
In addition to her work as a freelance film producer, Lanocha is a production manager for Harvard Business School Online, where she produces the video component of courses in partnership with writers, animators, editors and graphic designers. 
Lanocha said she looks forward to releasing "Gutterbug" more broadly. The film will screened at Boston University on April 16, and is expected to be available on digital platforms (Amazon, iTunes, etc.) this summer.