Focusing on documentaries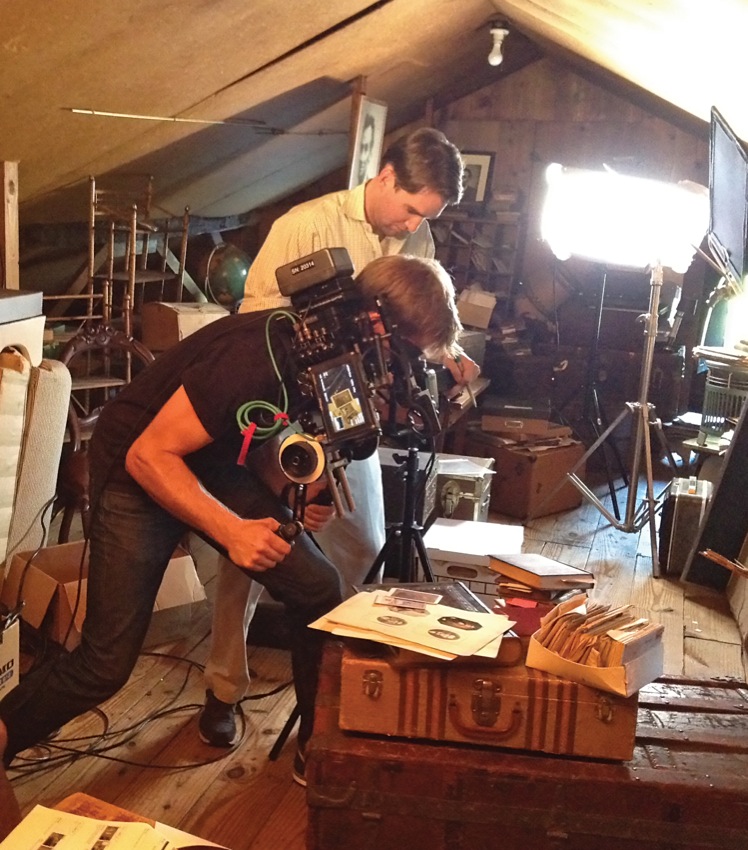 Movie buff George Kunhardt '09 grew up with dreams of one day directing an action blockbuster.
Little did he know that the Abraham Lincoln portrait that hung for years over his childhood bed would shape a different destiny. In April, HBO aired Living With Lincoln, a documentary Kunhardt produced that explores his family's more than 150-year connection with the nation's 16th president.
Kunhardt's great-great-great-grandfather, a Union officer in the Civil War, gathered nearly 70,000 artifacts relating to Lincoln, including rare photographs, daguerreotypes and maps. Among the collection is the Lincoln portrait depicted on the $5 bill.
Kunhardt is a producer at Kunhardt Films, which was started by his father, Emmy-winning filmmaker Peter Kunhardt. The Lincoln project was the younger Kunhardt's editorial and producing debut "and by far the biggest responsibility I've ever had on a project."
The Wall Street Journal called the film "a small masterpiece of scholarship and family affection."
In the age of YouTube, on which anybody can profess to be a filmmaker, Kunhardt has loftier aims.
"The responsibility lies within us to be new and creative and to speak to people about issues that they want to talk about or don't even know about," he says. "There's a huge responsibility for us to make sure that whatever we produce is top quality. The hard part is making sure it resonates with people."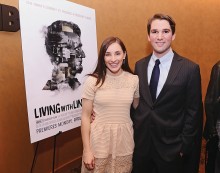 It was a mindset Kunhardt nurtured at Wheaton, where he majored in studio art and created his own curriculum to include an emphasis on film and television. Part of the experience involved spending a semester of his sophomore year at New York University's Tisch School of the Arts.
Kunhardt wasn't sure at first that he wanted to follow in his father's footsteps. But after the NYU experience and several photography classes at Wheaton, his artistic goals came into sharp focus: "I knew that's what I wanted to do."
Kunhardt worked with art professor Andrew Howard to create his major. He calls Howard "one of the brightest men I know, a true creative genius in the photography and lighting world. I credit him for a lot of my success."
"George was sort of a pioneer at Wheaton," adds Howard. "I advised him to take the time to learn his trade and in time his opportunity would present itself."
It did. And Kunhardt's Wheaton experience looms large.
"I do a ton of writing in my job, and part of my producing role is budgeting for films, so I go back to all of my math courses," he says. "If I did not have a liberal arts education, I would not be where I am now."
At Kunhardt Films in Pleasantville, N.Y., George joins his father and brother, Teddy, as the company's three producers. Recently, he was nominated for his first Emmy Award for his HBO film Nixon By Nixon: In His Own Words (HBO, 2014), for which he served as a co-producer. Prior to that, he was an associate producer on the Emmy Award-nominated documentary Gloria: In Her Own Words, about Gloria Steinem. That project aired on HBO in 2011. Kunhardt also worked on "Makers: Women Who Make America" (PBS & AOL, 2013–14) and the "Finding Your Roots" series (PBS, 2012–14).
Another brother, Peter, graduated from Wheaton in 2005 and is executive director of the Gordon Parks Foundation in Pleasantville. The late Parks was a noted photographer for Life magazine.
George Kunhardt says he faces particular challenges in reaching 21st century audiences.
"People's attention spans are minuscule nowadays," he notes. "I find that they're reading less and are paying less attention to what's important. Documentary is a great medium to get information out that needs to be spread. Our job is to make it interesting and leave a lasting impression on the viewer."
For now, that action blockbuster will have to wait.