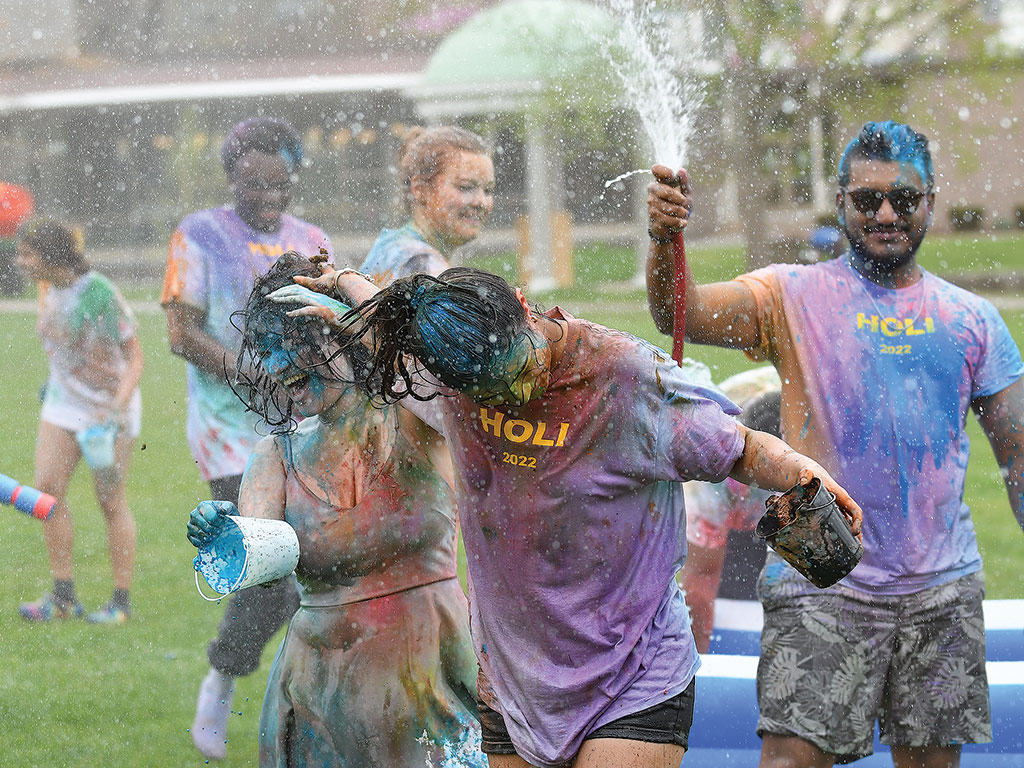 There has always been comfort in knowing what to expect, as well as excitement in the anticipation of what is new and uncharted.
This past academic year we've had the opportunity to experience both at Wheaton.
COVID-19 changed so many routines that we haven't had the accompanying comfort of the expected for a very long time. However, during the spring semester we got a little more of it as many pandemic protocols were slowly and safely lifted.
We got to return to some of the things we enjoy most in formats that are familiar rather than reimagined pivots. And we got to see smiles again, not just "smiling eyes" above masked mouths and noses.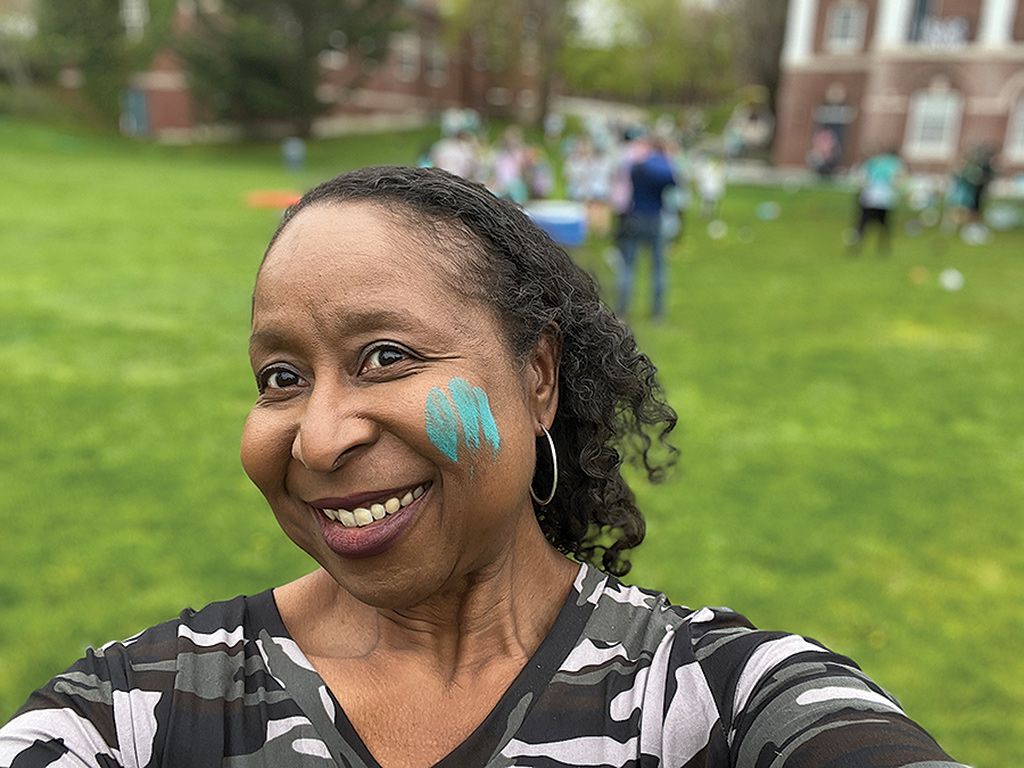 Holi was back on Chapel Field, thanks to the student-run club South Asian Student Initiative. The Head of the Peacock Regatta was taken out of its 2021 pool venue and returned to the pond. Commencement was one big celebration again in its traditional space in the Dimple and Reunion was a parade and party of face-to-face connection.
In the realm of the uncharted, the spring semester brought announcements of newly launched initiatives and majors that will move Wheaton forward in addressing challenges that demand fresh perspectives.
This issue of the magazine has plenty of evidence of the joy in the return to the known and stories of the new exciting adventures. Our cover story explores Wheaton's new four-year nursing program, which aims to create compassionate leaders focused on health equity; a design major that is interdisciplinary; and a criminal justice major that considers the multiple perspectives in fields of law, criminal justice and restorative justice. All of them leverage the power of the liberal arts.
May the fall season bring you comfort as well as exhilaration.