Faculty endowed chairs announced
Awards honor professors, provides time and support for research
Wheaton College Provost Renée T. White recently announced the 2020–25 faculty endowed chair recipients. They are professors Jonathan Brumberg-Kraus, M. Gabriela Torres, Matthew Evans, Francisco Fernandez de Alba, Karen McCormack and Rachelle DeCoste.
Endowed chairs were created through gifts from alumni and friends of the college in honor of those who have served notably over the years. The award recognizes outstanding teaching, research, service and an ability to engage students and the community. Each recipient is released from a total of six courses over the five years of the award and receives a yearly allotment of funding to support research expenses.
Henrietta Jennings Faculty Chair for Outstanding Teaching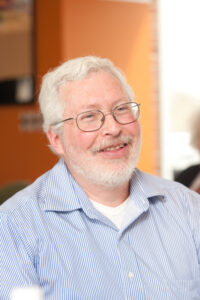 Brumberg-Kraus, professor of religion, received the Henrietta Jennings Faculty Chair for Outstanding Teaching. The chair was established by Sandra Ohrn Moose '63, Janet Lindholm Lebovitz '72 and Pauline Simington Newcomer '36, along with other alumni friends, in honor of Professor Jennings.
Brumberg-Kraus has regu­larly taught the "The Rituals of Dinner" First-Year Seminar at Wheaton for more than 20 years, as well as other courses in Judaism, Christianity and Islam, and the comparison of religions.
He said he plans to use the award to improve his online teaching and best practices for a hybrid classroom as well as engaging in campus dialogues on race, gender, sexuality, class and intersectionality inside and outside the classroom. He also will continue to teach, revise and develop courses that directly address these issues.
"The award means a lot to me. It is an honor to be recognized for the work I've done at Wheaton, especially by the teaching and learning community that has been so central to my life and to who I am as a teacher of the humanities for over the past 25 years," Brumberg-Kraus said.
"I am appreciative of and grateful to my faculty and staff colleagues, and my students over the years, who have made and continue to make whatever we have accomplished here possible and so rewarding. And I look at the Henrietta Jennings Chair as a wonderful way to support my continued growth and efforts as a teacher at Wheaton, especially in these very challenging times," he said.
William Isaac Cole Chair in Sociology and Anthropology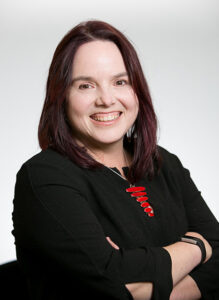 Torres, professor of anthropology, was awarded the William Isaac Cole Chair in Sociology and Anthropology, which honors outstanding scholarship, teaching and service.
Her research focuses on the study of sexual violence and feminism as they relate to law and politics. The professor currently serves as ombudsperson for sexual harassment and sexual assault for the American Anthropological Association and is on the association's Members' Programmatic, Advisory and Advocacy Committee, serving in the anti-racism and social justice seat.
Torres plans to work on three collaborative projects to create four co-authored publications and two edited collections. The publications will focus on understanding the ways that sexual violence is addressed in legal and judicial practice and the public health impacts of cascading disasters. She and collaborators recently were awarded a Quick Response Research in U.S. Territories Award from the National Hazards Center that will support new research on the impact of cascading disasters on gendered vulnerabilities in Puerto Rico.
"The endowed chair affords me the time to further my publicly engaged scholarship on asylum, cascading disasters in Puerto Rico, and sexual harassment in the academy. It is a welcomed recognition of the value of public scholarship in our community," Torres said.
Robert C. and Mary P. Brown '43 Chair in Urban Planning and Environment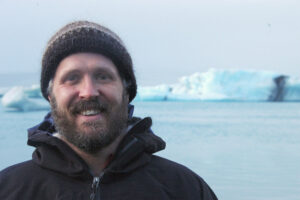 Evans, professor of chemistry and geology, was awarded the Robert C. and Mary P. Brown '43 Chair in Urban Planning and Environment. The chair recognizes a distinguished faculty member whose scholarly work focuses on urban issues and natural resources.
The environmental geochemist has been part of collaborative research projects and received several awards, including a NASA grant to study glaciers in Antarctica and a National Science Foundation award to study the role of Himalayan hot springs in the global carbon cycle. His new area of research on vernal pool chemistry will focus on developing a better understanding of vernal pool response to the combined pressures of development and climate change.
"It's an honor to have been selected. These are pretty prestigious, and a commitment from the college to support my work," Evans said. "In a practical sense, the most valuable resource that comes with the chair are the course releases; it's not often that one can generate 'time.' The course releases will allow me to put in the foundational work that future efforts can build upon. I look forward to involving a group of students, and hopefully local citizens, to make some important observations."
Howard Meneely Professorship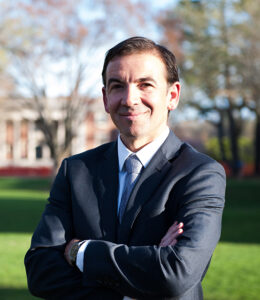 Fernández de Alba, professor of Hispanic studies, received the A. Howard Meneely Professorship. The chair, which goes to a professor with outstanding scholarly credentials, was established to honor Wheaton former President Meneely.
Fernández de Alba teaches courses on contemporary Spanish culture and the political and socio-economic complexities of Spain and is the author of Sex, Drugs and Fashion in 1970s Madrid (University of Toronto Press, 2020), and co-editor of three collections of essays. His articles and book chapters have appeared in the Transatlantic Studies Reader and Toward a Cultural Archive of la Movida, as well as in several peer-reviewed journals.
"As the first person in the Hispanic and Italian Studies Department to receive an endowed chair, I value the attention this brings to research in the humanities," he said. "This chair will allow me to pursue my next book project on mountains and politics, which involves a combination of archival and field research in Spain."
Dorothy Reed Williams Professorship in the Social Sciences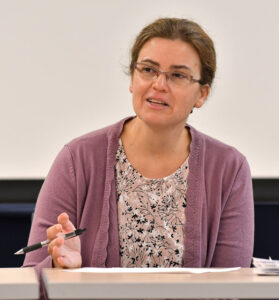 McCormack, professor of sociology, was awarded the Dorothy Reed Williams Professorship in the Social Sciences. The award recognizes a faculty member who has high standards of scholarship and teaching and encourages students to engage in service to the communities in which they live.
The professor's research examines how individuals and communities navigate inequity in access to resources across class, race, gender and age. Her work on public assistance, debt and foreclosure has been published in many journals.
With the award, McCormack plans to further develop partnerships with local community organizations in Norton, Attleboro, Brockton and Taunton.
"I am honored to hold the Dorothy Reed Williams Professorship—a chair that emphasizes student engagement in the community," McCormack said. "This will allow me to build stronger connections with local nonprofit organizations, which will create new opportunities for students to engage in research, internships and other work that serves the community while preparing them for their future."
William and Elsie Prentice Professorship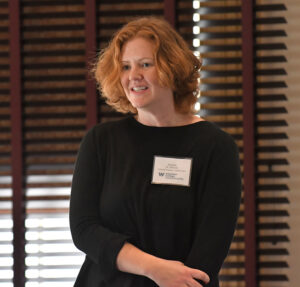 DeCoste, professor of mathematics, was awarded the William and Elsie Prentice Professorship, which honors Wheaton former President Prentice and his wife and recognizes a faculty with outstanding teaching credentials.
During her time at Wheaton, DeCoste has passionately pursued creating a more diverse and inclusive mathematics world through the founding of a mentoring program for women graduate students, directing a grants program to fund activities to benefit women and girls through the Mathematics Association of America, and co-directing initiatives for women in STEM on campus.
With the award, DeCoste said she plans to examine her own practices and focus on pedagogical methodology that applies a humanistic approach to mathematics in the classroom to encourage students to engage their unique strengths to grow as mathematicians.
More about endowed chairs and past recipients through the years.