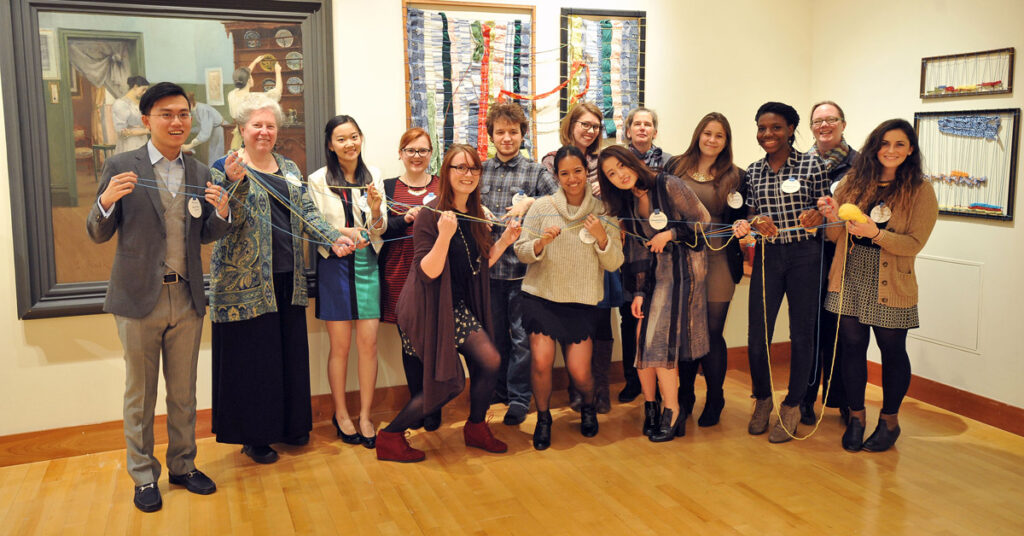 Two exhibitions currently on display at Wheaton's Beard and Weil Galleries received a positive review in the January/February 2015 issue of ArtScope, New England's Culture Magazine.
Referring to the college's extensive Permanent Collection and spacious galleries, the article calls Wheaton "a perfect setting for the training of future art curators."
"Tracing the Thread," an exhibition curated by students enrolled in the Exhibition Design course, and "Goya and Beethoven: Finding a Voice Out of Silence," an exhibition curated by students in this year's Wheaton Institute for the Interdisciplinary Humanities courses, are on display through February 13.
The reviewer calls the two shows "concurrently imaginative and scholarly" and writes: "By combining visual objects with music and substantial textual content, along with supplemental in-depth podcasts, Wheaton's student-curators in partnership with their professors and college staff have created two information-heavy innovative shows worthy of anyone's attention and close study."
The Goya/Beethoven course connection and exhibition were also recently highlighted in an episode of Lyons Lunch, a live chat with President Dennis Hanno.