Excellence in conservation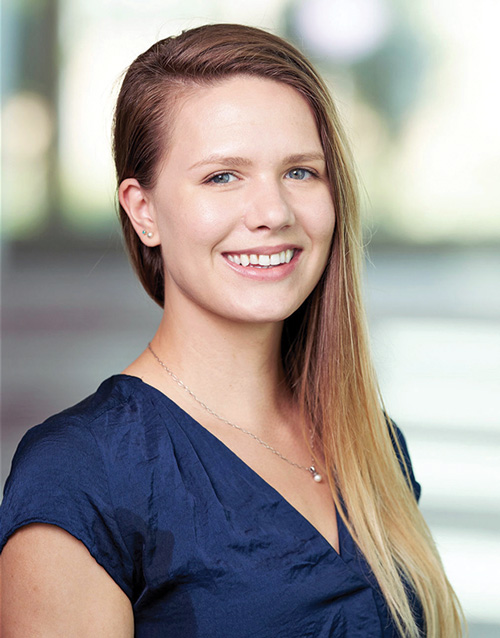 Jordan Rogan '14 received a prestigious fellowship from Texas A&M University in recognition of her research on the impact of land-use change on mammal biodiversity in Monteverde, Costa Rica, as well as her mentorship and teaching at the university.
The award—the U.S. Senator Phil Gramm Doctoral Fellowship—is given annually to doctoral students whose excellence in both research and teaching exemplifies the meaning of scholar/mentor in the highest sense, according to the university.
"I am thrilled and humbled to be named one of the 2020 recipients. Teaching and mentoring have played a large role in my graduate career thus far. Both outlets have allowed me to engage with and provide learning opportunities and guidance to a wide variety of students, the majority of whom are very passionate about science, research and learning," said Rogan, who was an environmental science major at Wheaton.
Rogan currently is a Ph.D. candidate at Texas A&M University's Department of Ecology and Conservation Biology and a member of the Applied Biodiversity Science (ABS) multi-disciplinary doctoral program. At the university, she has taught undergraduate lab courses, served as a guest lecturer in several courses, and mentored students in the ecology and conservation biology department in field research and data analysis, as well as in the ABS Conservation Scholars Program.
Rogan's passion for conservation and scientific research first began at Wheaton, she said.
"Courses with field components in particular, especially ecology and ornithology with [Professor of Biology] John Kricher, and an independent field-based research project with Professor Kricher, were truly inspirational to me and cemented my goals to pursue a career as a conservation research scientist," Rogan said. "I will always look back fondly on my time at Wheaton among the small cohort of fellow environmental science majors, and with so many other bright minds and inspiring professors. I am eternally grateful for Wheaton's foundational role in career."
Rogan plans to present her final thesis to the community of Monteverde to aid in on-the-ground, collaborative conservation initiatives.