Examining environmental causes of cancer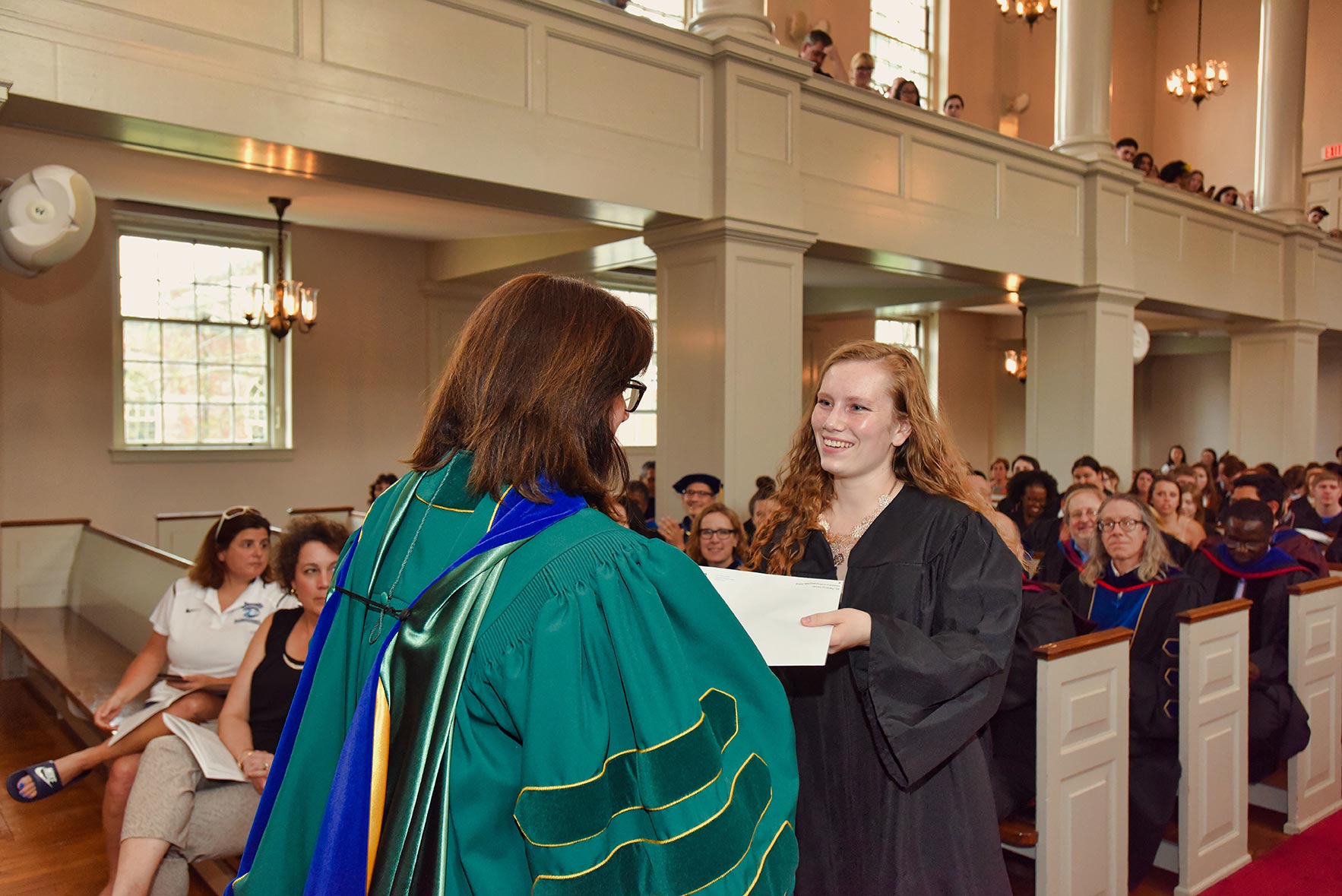 Lauren Cressey '18
How it began. I have always been interested in cancer research, especially after the death of a close family friend who died of breast cancer. As a first year student, I had my first chemistry class with Professor Hilary Gaudet, and when I heard she was doing cancer research, I immediately asked Professor Gaudet if I could join her lab.
Metal works. I am interested in the effects of methylmercury on breast cancer progression because we are exposed to methylmercury in foods we eat, especially fish high in the aquatic food chain. I have also enjoyed working with an animal model, specifically adult zebrafish and zebrafish embryos.
Working hypothesis. Environmental estrogens, such as metalloestrogens like methylmercury, have been shown to promote breast cancer growth. The results of this study could have implications on those diagnosed with certain types of breast cancer, in particular their intake of fish high in the aquatic food chain.
Small-scale skills. Over the summer, Professor Gaudet and I wrote the protocol for my honors thesis, and I have been practicing microinjections into zebrafish embryos, with the assistance of Professor Jenny Lanni. This has been a very difficult process, since I am injecting extremely small volumes into a part of the embryo that is about the size of a poppy seed.
Lauren Cressey '18, a chemistry major from Grantham, N.H., also presented her work at an experimental biology conference in California. Following graduation, she will work as a laboratory technician in the  Norton Cotton Cancer Center at Dartmouth Hitchcock Medical Center before applying to medical school.