Examining art and conflict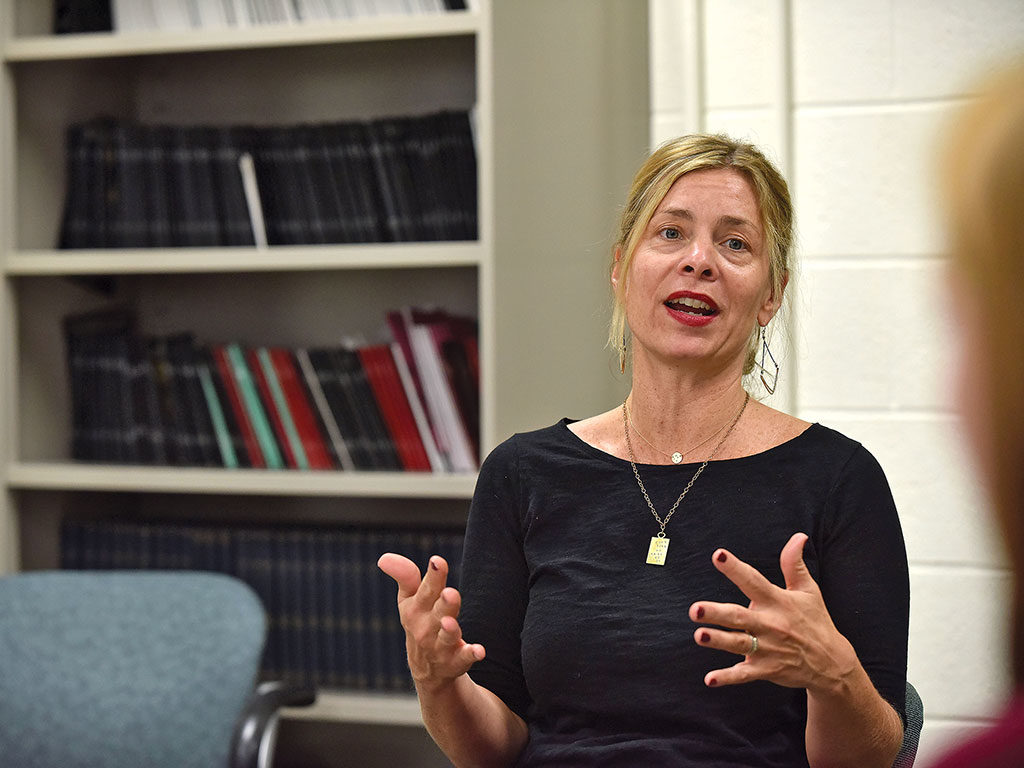 Kim Miller, associate professor of women's and gender studies and art history, is the co-editor, along with Brenda Schmahmann, of Public Art in South Africa: Bronze Warriors and Plastic Presidents (Indiana University Press, 2017). The book examines how South Africa is dealing with public art created during the years of apartheid, which led to a conference that Miller co-organized in Johannesburg in November 2017 titled "Troubling Histories: Public Art and Prejudice."
How does the book connect to your work at Wheaton?
This book is really an extension of the kinds of questions I have pursued in my classes, and it helps to focus those questions in some interesting ways. My research and scholarly work has focused primarily on the politics of commemoration, gender and national transformation (mostly in South Africa, but I've also been looking at these questions in other spaces, including Spain and the French Caribbean). I'm interested in the relationship between trauma, memory and representation by looking at memorial practices—including public art—that are
associated with political struggle. In the years that I have been at Wheaton, I have had the opportunity to design and teach a range of courses that foreground these issues, including a First-Year Seminar class called "Commemorating Conflict," which explores memorial practices that emerge after varied forms of conflict.
What common struggles do you see around public art?
In the United States, recent controversies, public protests and even acts of violence around statues of Confederate generals and other figures who are associated with white supremacy and racial terrorism have demonstrated the relevance and importance of public art. Public art is indicative of radically different understandings of history, and it taps into questions about race, gender and citizenship. It also functions as memory and physical markers of political interests. And because public art is highly visible, it has a tremendous degree of power and influence. That has been the case in South Africa as well as in this country.
What are the main messages you hope the book gets across?
We should care about the images that represent our world and our past. I want people to realize that public art is not just something we pass every day and to think about how they engage with it and what it means for the place where they live. I would love to see them get involved in using their voice in terms of what kind of public art is being shown around them and to take a moment to think about what the images might mean to someone who is different from them.