Events help establish student-alum relationships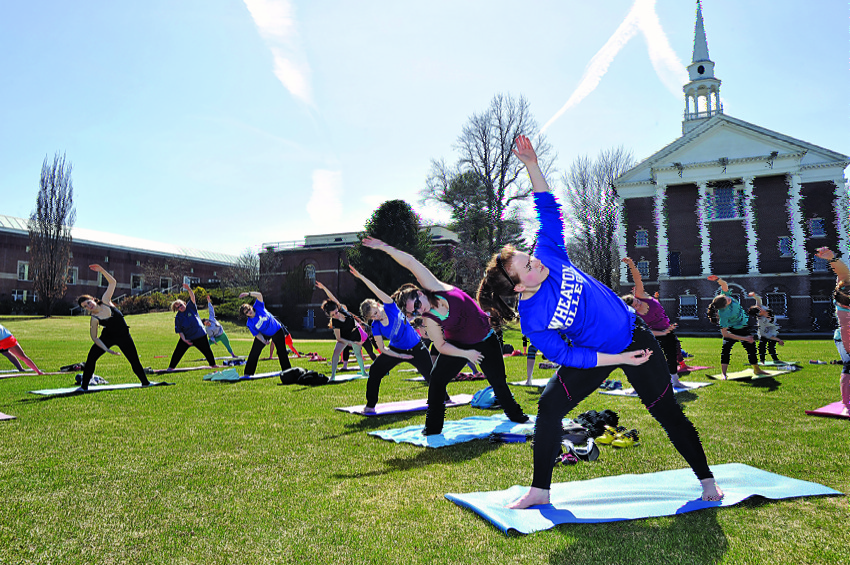 This May, several hundred students walked across the stage at Commencement and headed out into the world. But if Hillary Shusterman '14, coordinator of alumnae/i relations, has her way, the new alums won't go too far away from Wheaton—at least not mentally.
That's because Shusterman, working with Becky Ebeling, senior associate director of alumnae/i relations, has spent months building relationships with graduating seniors to bring them into the strong alum network.
"We have 17,000 alums in our network who can help students with internships, jobs and networking opportunities," Shusterman says. "We want to reach students early enough, so they know we are a resource."
And, adds Ebeling, "The student-alum connection is an important part of what builds our community."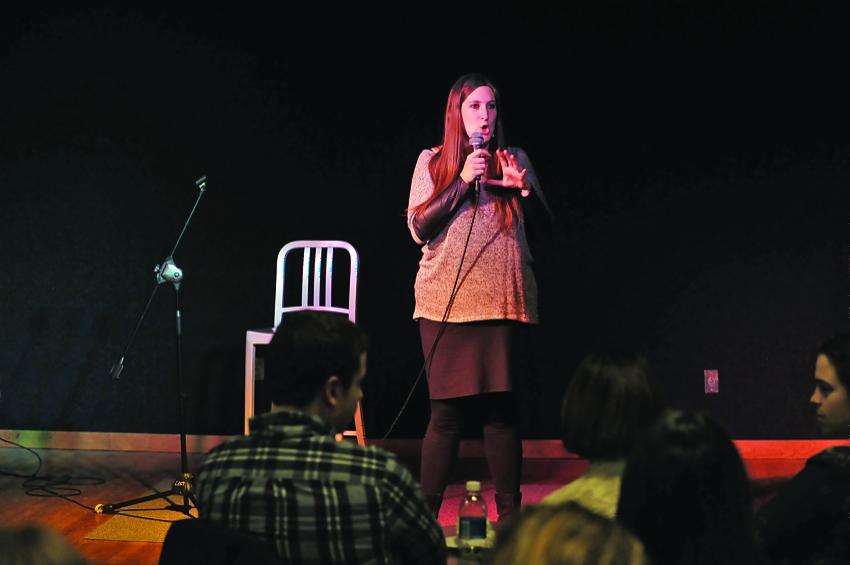 To raise the visibility of the Alumnae/i Relations Office and connect students with alums, Shusterman created a series of casual, fun and informative events that began this winter and will continue in the fall—Happening Hour, Dinner With 12 Strangers and SWEATworking, a fitness-inspired networking opportunity.
At Happening Hour, alums and students engage in discussions about current events or emerging trends. The first one was held on March 4 in The Loft and featured a presentation by Molly Galler '06, communications director for the Alumnae/i Board of Directors.
Galler, an account manager for a Boston social media agency, shared her thoughts on how technology and social media have changed the way recent graduates apply for jobs and experience their first years after college. About 40 students filled The Loft. After her talk, she opened the floor to questions.
"Students asked me everything—from how to stand out with their résumés and how to decide what to pursue postgraduation, to things like, 'Will I ever feel less panicked?'" says Galler.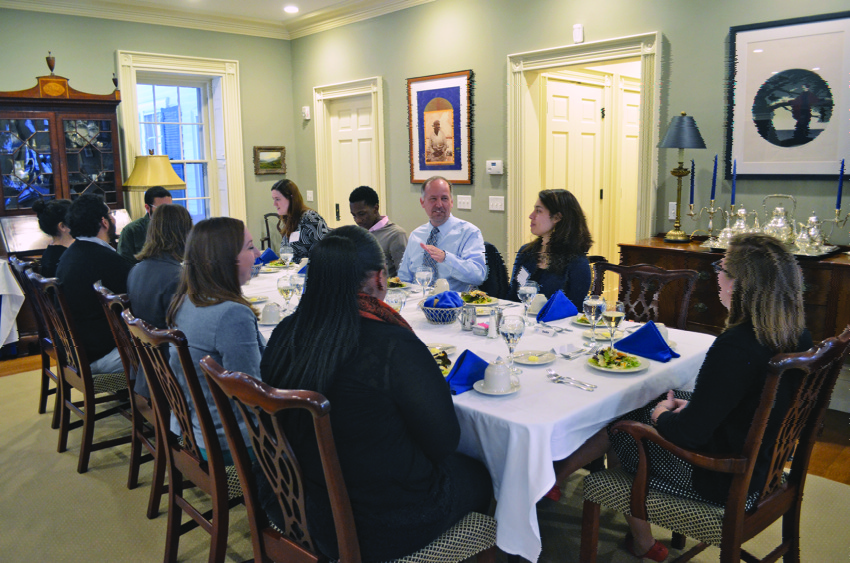 Sarah Hilton '16, student government president-elect, says it was great to hear from a young alum who is working in a career area in which she is interested. "Molly was inspirational, while being so relatable and funny."
Shusterman hopes to make Happening Hour a regular occurrence and has reached out to students for ideas on future topics.
Part of her success in planning programs for students comes from her perspective, points out Ebeling, who says she appreciates Shusterman's energy and creativity.
Less than a year ago, Shusterman was an art history major and business management minor trying to figure out her own next step, and here she is helping others gain their footing before they leave Wheaton.
Shusterman says she understands that students can be intimidated by the idea of meeting alums, especially at formal events. "That's why I want to create opportunities where alums are approachable," she says.
One of these events is Dinner With 12 Strangers, in which alums, faculty and students come together for good food and conversation. The first dinner took place on March 31 at the Presidents' House with President Dennis M. Hanno, eight students and three alumnae/i talking about Wheaton as a catalyst for global change.
Emily Firment '11,who attended the dinner, notes one of the most important aspects of the evening was that "the atmosphere felt special but not stuffy, allowing us to talk and share ideas very casually."
Courtney Gilman '15, a women's and gender studies, international relations and German studies triple major, attended the dinner because she was intrigued by the idea; it seemed mysterious.
"The rich conversations and an opportunity to meet alumnae/i and students I had never met made it memorable," Gilman says. "It was great to have such a range of individuals there with many different backgrounds and perspectives."