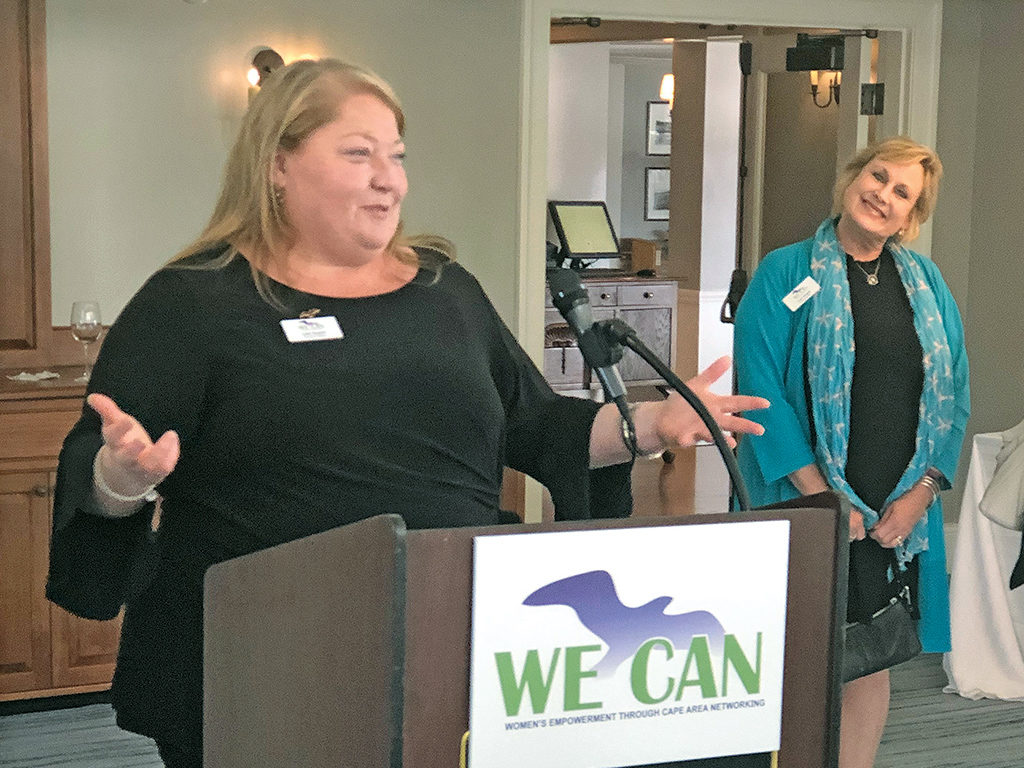 Lisa Guyon '95 tapped to lead Cape Cod nonprofit
Whether leading nonprofits that connect people to housing or running community programs at health organizations, Lisa Guyon '95 is passionate about empowering people to achieve their aspirations.
Guyon's new role as executive director of Women's Empowerment through Cape Area Networking (WE CAN) continues this tradition. A nonprofit based in Harwich Port, Mass., WE CAN provides legal, financial and career services as well as mentoring and personal development for women of all ages who are undergoing life transitions.
"I wasn't looking to make a move, but this opportunity really spoke to me. How many times in your life do you get the chance to run such a beloved nonprofit? I already was such a fan of the organization," said Guyon, who had been a volunteer and longtime supporter of WE CAN when the job opened up.
After previously serving as director of community benefits and grant administration at Cape Cod Healthcare, Guyon returns to doing what she loves most: running small nonprofits.
"When I look back on my career, I was my happiest and most productive as an executive director of a nonprofit. The opportunity to go back to the front line of helping women motivated me," said Guyon, who once served as an executive director at Building Impact, a Boston-based nonprofit focused on corporate volunteering.
Guyon is well known on Cape Cod for her professional and philanthropic work. She serves on the board for Community Development Partnership, founded and volunteers for the Cape Cod Pet Collective and previously was president of the board of Cape Cod Young Professionals. She also has been recognized as a social innovator for her nonprofit business ventures by the Social Innovation Forum (Cambridge, Mass.) and was selected as a "40 under 40" rising business leader by the Boston Business Journal and Cape & Plymouth Business Magazine.
"She brings with her a deep understanding of WE CAN, its mission and values, having supported us and many of our collaborating partners for several years through her work and personally," said Lori Pinard, WE CAN board president, in a statement.
Guyon said her education at Wheaton, where she majored in sociology, has played a critical role in her professional trajectory. She recalled that at her first job out of college, working in commercial real estate, she met Mary "Polly" Bartlett Bryson '79, a pioneer in the field. (Bryson serves on the Wheaton Board of Trustees.)
"The women who had graduated from Wheaton blazed paths in the community, especially in Boston, and by the time my career was in motion, opportunities were abundant," she said. "There is an instant sense of respect when you say you went to Wheaton."
She also said that coursework from her bachelor's degree in sociology catalyzed her interest in women's issues, a passion that eventually manifested into this new leadership role at WE CAN.