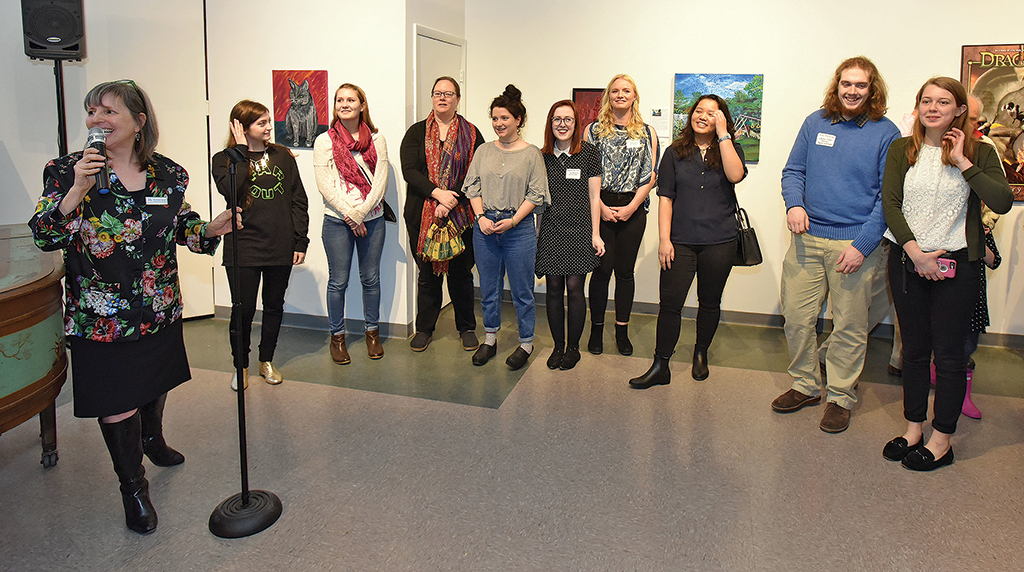 I recently flew to San Diego to talk about some of the ways that Wheaton incorporates active, experiential learning into the curriculum. The occasion was the 2019 Ashoka U Exchange, a gathering that brings more than 700 educators from around the world to share ideas on how to create social impact through education. The purpose of the session was to challenge preconceived notions that experiential learning only occurs outside of the college's programs.
The event prompted me to reflect not only on the many ways that Wheaton students engage in experiential education, but also how these initiatives are strengthening the college's connection with our local communities. The cities and towns of southeastern Massachusetts offer a wide range of opportunities for experiential learning. And our faculty and students are acting on those openings, learning while contributing to our local communities.
For example, Associate Professor of Sociology Karen McCormack and students in her classes are assisting the Taunton Housing Authority in conducting a multi-year evaluation of programs offered by the agency as well as collaborating with the Norton Senior Center and Council on Aging. Instructor of Business Kenneth Bray oversees student teams who provide free consulting on organizational management and marketing to local businesses and nonprofit organizations. Last year, the Attleboro Arts Museum opened an exhibition made possible thanks to work conducted by a Wheaton class, continuing a very successful collaboration nurtured by Assistant Professor of Museum Studies Leah Niederstadt.
And because Wheaton is a residential college, where learning happens nearly every hour of the day, students are learning and serving the community outside of class, too. The Math Madness event that was hosted by the women's basketball team at one of their games in January stands out as a recent and excellent example. The team created a memorable lesson on applied mathematics for the more than 150 seventh grade students who came to the Emerson Gym to challenge their knowledge and cheer on Wheaton. At the same time, it offered the opportunity for aspiring teacher Mikayla Pucci '21 to try her hand at developing a lesson plan.
Overall, Wheaton students spent more than 3,300 hours performing community service, tutoring students in Norton public schools, sponsoring programs at the public library, mentoring young athletes and assisting numerous other area nonprofit agencies. And the college continues to look for new ways to connect our students with regional organizations that would benefit from their talents and energy.
New this year is a deepening partnership between Wheaton and the Attleboro YMCA. The college received grant funding to hire recent graduate Caleigh Grogan '18 to expand leadership development programs at the Attleboro YMCA for middle school and high school girls. In particular, she is recruiting more students from Wheaton and other area colleges to serve as mentors for the girls participating in the program.
In some cases, the college's outreach brings the community to campus. The Summit for Women in STEM, founded and directed by professors Rachelle DeCoste and Laura Ekstrom, is one exciting example. Local educators and students join with hundreds of undergraduates and women scientists from throughout New England and beyond. With our students and faculty, the gathering is a celebration of women's accomplishments in the sciences as well as a space for building a supportive community to promote diversity in science. The event itself offers a wide variety of learning experiences. What's more, it opens up new opportunities. One of the sponsors for the event is the pharmaceutical company Alnylam, which is locating a large facility in Norton. Wheaton's engagement with the company may bring exciting new internship opportunities for our students.
The thread running through all of these initiatives, as well as the many others I have not mentioned here, is a focus on mutually beneficial relationships. These partnerships provide learning opportunities for our students while strengthening the organizations and businesses that comprise our local community. Ultimately, it exemplifies Wheaton's core value—providing an amazing education that prepares students to develop solutions to big problems and put them into action.