Elevating voices through fiction
Wheaton College student and professor co-write Providence Journal op-ed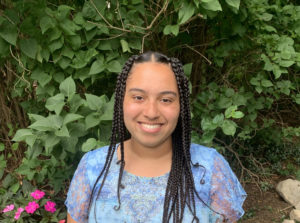 Young-adult fiction that addresses racism, prejudice and the Black Lives Matter movement offers an opportunity to promote meaningful discussions about race among Americans of all ages, Wheaton College creative writing and literature major Olivia James '21 and Professor of English Bev Clark co-wrote in a June 20 op-ed in the Providence Journal.
"Such fiction is part of what many of us need now, not least young adults, whether seeking out voices that are affirming or informing us," the student and professor wrote.
In the op-ed, James and Clark highlighted the 2014 award-winning novel How It Went Down—a story by Kekla Magoon about a white man killing a Black 16-year-old.
"We had read How It Went Down together in a class last fall and had appreciated how the multiple voices in the book fostered understanding of the many different people touched by the shooting and of how a community could come together," they wrote.
The duo also noted other young adult literature that explores different versions of the modern Black American experience, including The Hate U Give, Ghost Boys, All American Boys, I Am Alfonso Jones and Light It Up.
"Books like these can simultaneously hold up a mirror to the worst aspects of our society and provide a window that helps readers understand reality when the pattern of Black American voices being ignored has resulted in an absence of honest conversation," they wrote.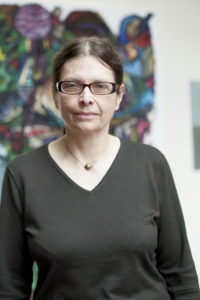 Clark said she and James were already working together this summer on a scholarly essay on the convergence of multivocal narrative and the Black Lives Matter movement in Kekla Magoon's How It Went Down when they decided to write an op-ed.
"For me, the process really felt like an extension of our summer project," James said. "Writing it was very exciting and different from the work I'm used to doing in the classroom, especially since it was so collaborative and we worked together in real-time on Google docs, editing and suggesting as we went along."
James added that she was excited to work with Clark on the piece because of their shared passion for young-adult literature and its power to elevate voices.
"I think literature like How It Went Down, as well as the other books we mentioned, is especially important in times like these and I was very excited to be able to share how valuable they are with others," James said.