Economics professor receives honor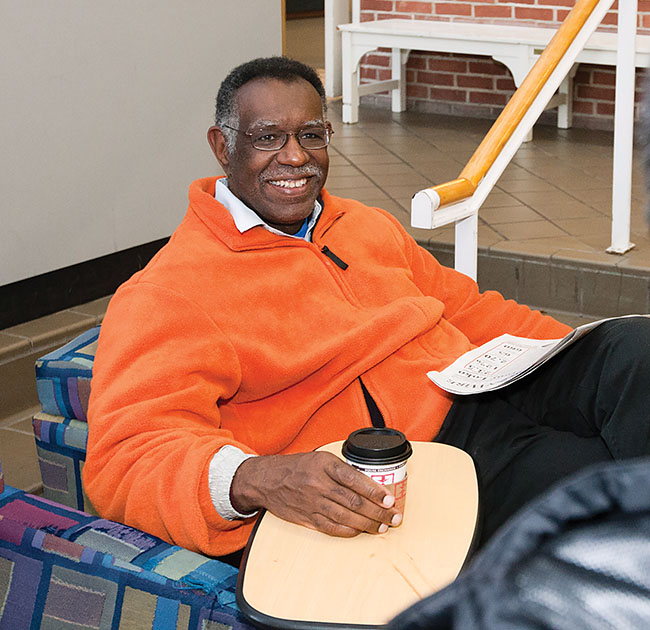 Associate Professor Russell Williams has been named the first recipient of the Robert C. and Mary Priedeman Brown '43 Chair in Urban Planning and Environment. In that role, he will explore the effects of economic development on the environment and the relationship between urban and rural communities.
The college's newest endowed chair was established by Mary "Molly" Priedeman Brown '43, who studied art and psychology at Wheaton. Brown, who lived to the age of 89, was described in her obituary as the "robust, colorful type of character western legends are made of."
In her lifetime, she flew airplanes, co-founded an aircraft company, carved gunstocks, won skeet-shooting contests, rode horseback, worked on a ranch in Montana and "rolled her own cigarettes with one hand," according to the memorial.
"As I begin my term, I am very aware of the character of the Wheaton alumna who saw fit to endow this chair," Williams said. "She did things that were unusual for women at that time, pursuing her goals with drive, innovativeness and persistence, overcoming strictures of gender discrimination and social convention."
The chair is one of 11 endowed professorships awarded on a rotating basis at Wheaton. Along with recognizing accomplished, innovative faculty members, the endowments provide them with time to pursue research projects. Endowed professors are relieved of teaching one course in each of the five years and receive one semester-long sabbatical during their term.
For Williams, professor and chair of the Economics Department, that gift of time will be used to take a closer look at how farms in Vermont are using food waste to produce electricity and to study the effects a massive new shipping facility will have on a rural community in Georgia. The two projects, though separate initiatives, both relate back to his long-standing interest in the relationship between urban and rural areas.
It was an interest sparked by three men in Williams's family—his father, a college teacher who held a Ph.D. in agriculture; his paternal grandfather, who operated a 75-acre farm on which Williams worked for three summers; and his maternal grandfather, who assisted black families living in rural Georgia as the state agricultural extension agent. Though Williams spent most of his adult life in urban areas and co-authored a book on urban economics, he has long been interested in the interdependence of rural and urban areas.
For the first project, he will follow up his 2011 work for the U.S. Department of Agriculture and the Organization for Economic Cooperation and Development in which he explored the economic impact of renewable energy projects in seven states. One of those projects involved anaerobic digestion, a process in which microorganisms break down organic matter and convert that energy into electricity. Some farms in Vermont have begun importing food waste from manufacturers to feed the system, and Williams hopes to study those efforts.
"I see this as an interesting potential connection between urban areas and farms," Williams said. "Instead of sending waste out to be placed in a dump somewhere, they're using it to actually produce more power and to help build another important bond between the places in which our food is produced and the cities and towns where most of that food is consumed."
The second project relates to the ongoing expansion of the Panama Canal to allow large ships from Asia to deliver goods to the eastern United States. With work expected to finish in 2015, many southeastern ports are expanding their harbors. The state of Georgia is also building a facility to store the thousands of shipping containers brought by these large vessels. Plans for a facility about 186 miles west of Savannah, in rural Crisp County, will mean major changes for local residents, and Williams plans to investigate this development.
"Having the college recognize me as a distinguished professor with expertise in this field is a statement to everyone I may encounter, and will make my research that much easier," Williams said.