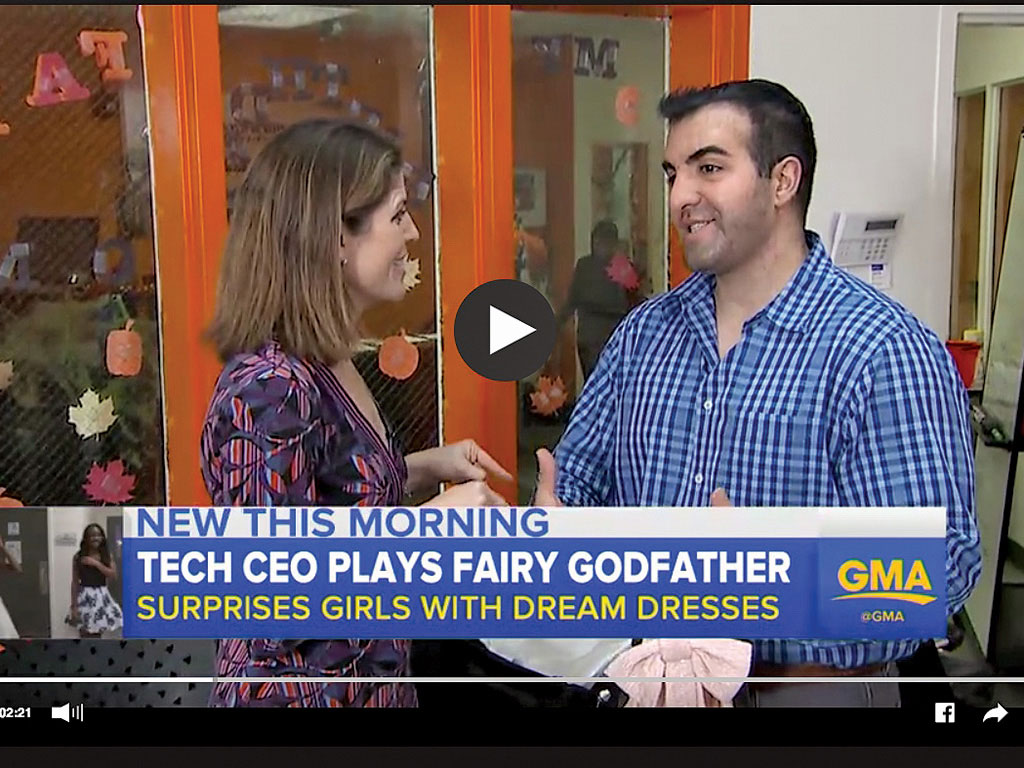 Sam Sisakthi '05, founder and CEO of UsTrendy—one of the largest independent fashion websites in the world—understands the correlation between fashion and empowerment.
Entrepreneur Magazine, The Boston Globe, "Good Morning America" and "Today Style" (produced by "The Today Show") all have recently featured Sisakthi for his accomplishments at UsTrendy.
His nonprofit organization, The Believe in Yourself Project, also has received recognition for its work to provide brand-new, unworn designer dresses to young women to build their confidence and promote advancement in their lives.
Many teenage girls face unobtainable social standards placed upon them that are not only unhealthy, but unaffordable; the project seeks to reverse some of the negative messages into positivity and encouragement, according to Sisakthi.
He told "Today Style" that he has distributed thousands of dresses to girls ages 11 to 19.
"The appreciation on the girls' faces was incredible. A lot of them said they'd never had a new item before. And they were really just excited and [said] they had the confidence now to go to their first dance," he said.
The alum, who graduated from Wheaton with a bachelor's degree in economics and received an M.B.A. from Brandeis International Business School, launched UsTrendy in 2008 and The Believe in Yourself Project in 2017.
As a successful entrepreneur, he has received numerous accolades, including Boston Magazine's Most Promising Innovator; Mass High Tech's Next Generation of Entrepreneur; and Internet Retailer's Top 10 Most Effective Social Media Marketers. Sisakthi also was listed on the Power 30 under 30 list, which includes the 30 most influential people in sports, media or business.