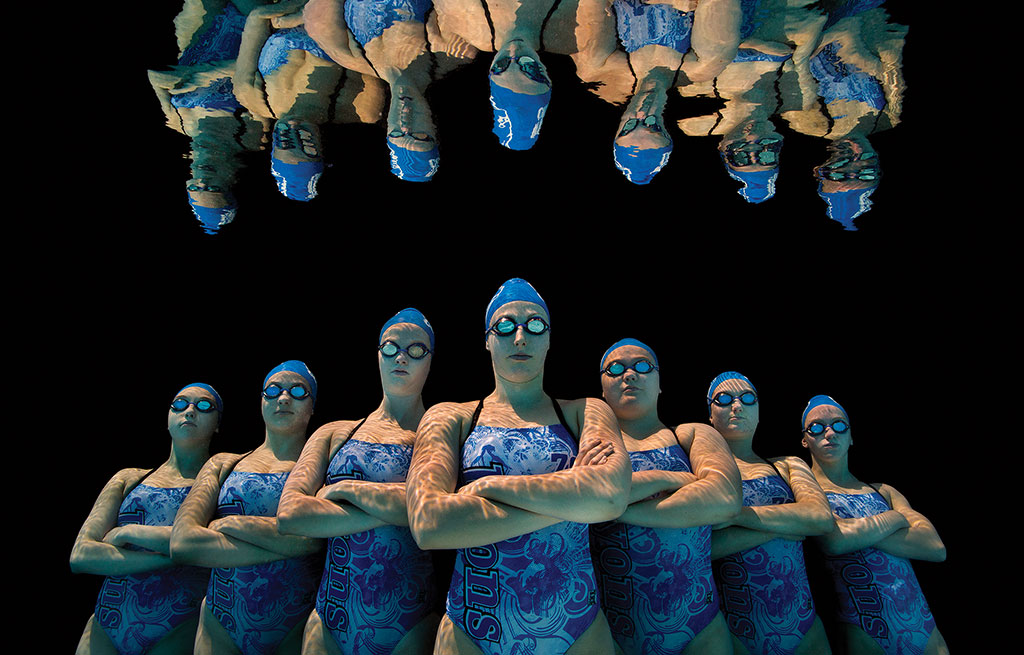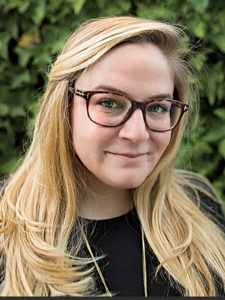 I am a professional underwater photographer specializing in Olympic synchronized swimmers. My work has taken me all over the world, including to Budapest, Hungary, last summer, as the official photographer for Synchro Canada at the FINA World Championships; and Rio, as an official photographer for Team USA. Next year, I again will be photographing synchronized swimming at the 2019 FINA World Championships in Gwangju, South Korea, and then the 2020 Olympic Games in Tokyo, Japan.
The success I have found in my niche would not have been possible if it weren't for my time at Wheaton. I was a studio art and art history major as well as a member of the synchronized swimming team all four years. I spent spring semester of my junior year studying abroad in Florence, Italy, where I first picked up a camera. Returning to Wheaton, I immediately turned my lens toward synchronized swimming, and soon found myself experimenting with abstracting figures in the water, shooting down into the pool from the three-meter springboard.
After Wheaton, I spent a year at the School of the Museum of Fine Arts, Boston, where I began taking my camera underwater and explored the narrative of Alice in Wonderland as a stand-in for my own search for identity as a young woman. Eventually my work broke free of any narrative structure as I pursued an M.F.A. at the San Francisco Art Institute.
Currently, I am primarily working on shoots with several countries across Europe and continuing my relationship with USA Synchro as an official photographer.
—Elizabeth "Liz" Corman '07