Director, screenwriter making Hollywood dreams reality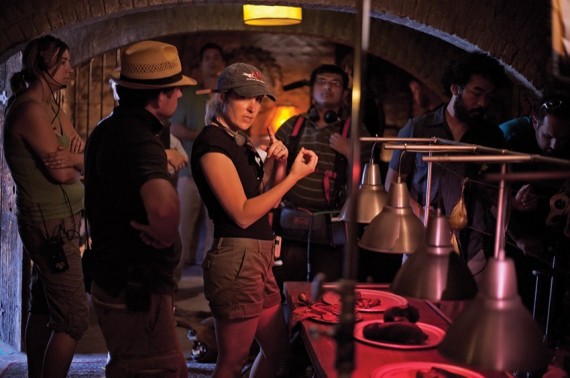 It was as a student at Wheaton that Alexa-Sascha Lewin '97, while studying the historic contributions of women around the globe, made a vow that she's following through on 18 years after leaving Norton.
"I promised to myself that one day I would direct a feature film about a maverick female trailblazer—a complex, multifaceted female protagonist," says Lewin, a German major who also did an independent study in film by taking courses at Brown University, Ludwig–Maximilians–UniversitätMunich and the University of Television and Film Munich in Germany.
With her husband, Brad Rister, Lewin penned "Kingmaker," a screenplay that highlights seven years in the life of Gertrude Bell, the English writer and archaeologist who was known as the "female Lawrence of Arabia." Bell is credited with creating the Kingdom of Iraq in 1921.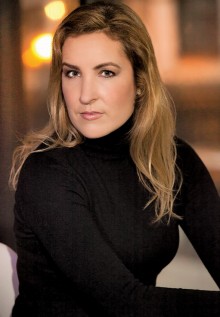 When Lewin in 2013 entered her script into the Final Draft Big Break Screenwriting Contest—one of more than 7,000 submissions—her work was judged a top three finalist in the period/historical/war genre. She next plans to raise funds to bring her dream to the big screen.
Carving out a successful Hollywood career is anything but a sure thing. But Lewin has dreamed of a life in film since watching classic movies with her mom as a little girl.
"I have a very clear memory of being 8 years old with my mom, and we were in a London hotel watching Hitchcock's 'The 39 Steps,' which just captivated me," she says. "We watched all of the classics."
Her screen hopes were bolstered at Wheaton by such boosters as Sheila Dvorin, then the associate director of the Filene Center.
"Sheila was so supportive of my dreams of working in the film industry," Lewin recalls. "She taught me how to write an effective résumé and captivating cover letters, and we would sit down in her office together working and reworking them so I could apply to internships at film production companies."
The efforts paid off. Every summer and winter break, Lewin landed an assignment—from Propaganda Films to Alliance Atlantis to Robert Redford's South Fork Pictures. She also interned for Days of Our Lives. ("I talked my way into the internship from my dorm room," Lewin says.)
After working as a wildlife filmmaker for 10 years, mostly in Africa, in 2008 Lewin was selected as one of eight women for the American Film Institute's Directing Workshop for Women, where she directed the short crime thriller "The Honeysting." The film received a Panavision New Filmmaker grant and aired on cable channel ShortsHD, as part of a program called "100 Films by Her."
Eric West, a director of photography who worked with her on "The Honeysting," calls Lewin "one of the best directors I have had the pleasure to work with."
"She is a director who is driven by her vision," he adds. "The images she creates are already captured in her mind, and she transforms these to the screen using her own unique voice."
Lewin has further honed her craft the past three years by shadowing directors on eight television shows that include "Modern Family" and "Castle," and she was recently selected as one of 20 directors, from an applicant pool of more than 450, to participate in Sony Pictures Television Diverse Directors Program.
Lewin says she can't think of her life any other way. "This is what I was meant to do. I just love actors, cinematographers, film and television. It is my life, my passion"