Developing and executing promotional strategies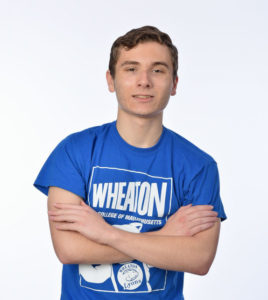 Patrick Currier '21, a business and management major, interned during winter break at the Greater Attleboro Taunton Regional Transit Authority (GATRA) in Taunton, Mass., working in the field as well as remotely via computer.
Currier created and monitored social media accounts for the GATRA On Demand (GATRA GO) service to improve customer relations and distributed information about the service through the authority's social media accounts. He also visited local businesses in the service area to deliver promotional materials and conducted feedback interviews with customers during ride-alongs.
Associate Professor and Coordinator of Business and Management Leanna Lawter helped Currier make the connection that led to the winternship. The Filene Center for Academic Advising and Career Services also provided guidance and assisted Currier with his resume.
"I learned a lot about advertising and communication during this internship, especially the importance of using various media in different contexts."
After graduating from Wheaton, Currier plans to seek a corporate management position, perhaps at a construction or architectural firm.
"My career goal is to work developing housing for lower-income families that cannot afford many of the homes being built today. These homes would be smaller and simpler, but would be designed to be sustainable and affordable for people entering the job market or struggling through it."
The internship provided important skills for pursuing his dream work, Currier said. "Marketing and communications goes hand-in-hand with running or managing any organization—whether that is advertising for your product or service, advertising job postings, or making deals with towns and municipalities in order to build."