Creating a company that honors local style, gives back
Kyle Rumberger '16 grew up on Cape Cod caddying for many business people. He was always intrigued by their work and imagined someday walking the same entrepreneurial path.
"They provided me with insight over the 12 years I caddied, and business and economics were the two areas I became interested in through those experiences," says Rumberger, who majored in business and management and economics.
This summer the Barnstable, Mass., resident returned to the Cape a businessman himself. He is the co-owner of Cape Fifteen (capefifteen.com), which he began working on as a sophomore with best friend Shane MacNeill and then officially launched in 2015. The company, which gets its name from the 15 towns that make up Cape Cod, offers locally inspired lifestyle clothing, and seeks to give back to the community by way of donations and contributions to local conservation efforts and nonprofits.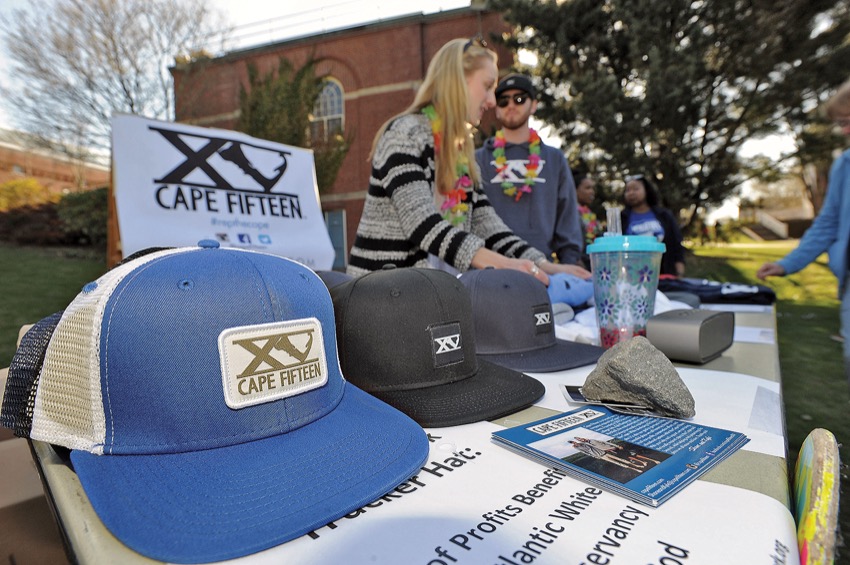 "My best friend and I recognized that there was an opportunity for a new clothing company to represent Cape Cod," says Rumberger, formerly a member of Wheaton's lacrosse team. "We want to contribute to the preservation of the beautiful place that we know and love."
Rumberger says that the interdisciplinary nature of the business major has been invaluable to building Cape Fifteen. "My business courses have included much more than just business. Some have had environmental aspects; some have included employee psychological lessons. Many have dealt with human interaction, which is one of the most important aspects of running a business," he says.
"The courses have taught me how to interact in a business-like way, as well as how to strive for sustainable business practices. They have taught me how to maintain relationships and work with others in positive and encouraging ways, as well as how to divide work up in an efficient way that maximizes the abilities of those involved," he says.
"In 'Business and Management Responsibility,' I found the motivation to become a socially conscious business that cares about all of its business practices, from start to finish. This has come into play when choosing whom we design, produce and bank with. I am very thankful for Wheaton and the members of its community. The people whom I have met at this school have helped inspire this company through encouragement or business endeavors they have taken on here as entrepreneurs themselves. If it were not for those at this school, our idea may never have come to life. I am prepared to continue building this company in the future, as well as taking on any new challenges, thanks to the rigorous and challenging classes and extracurricular activities I have balanced here at Wheaton."