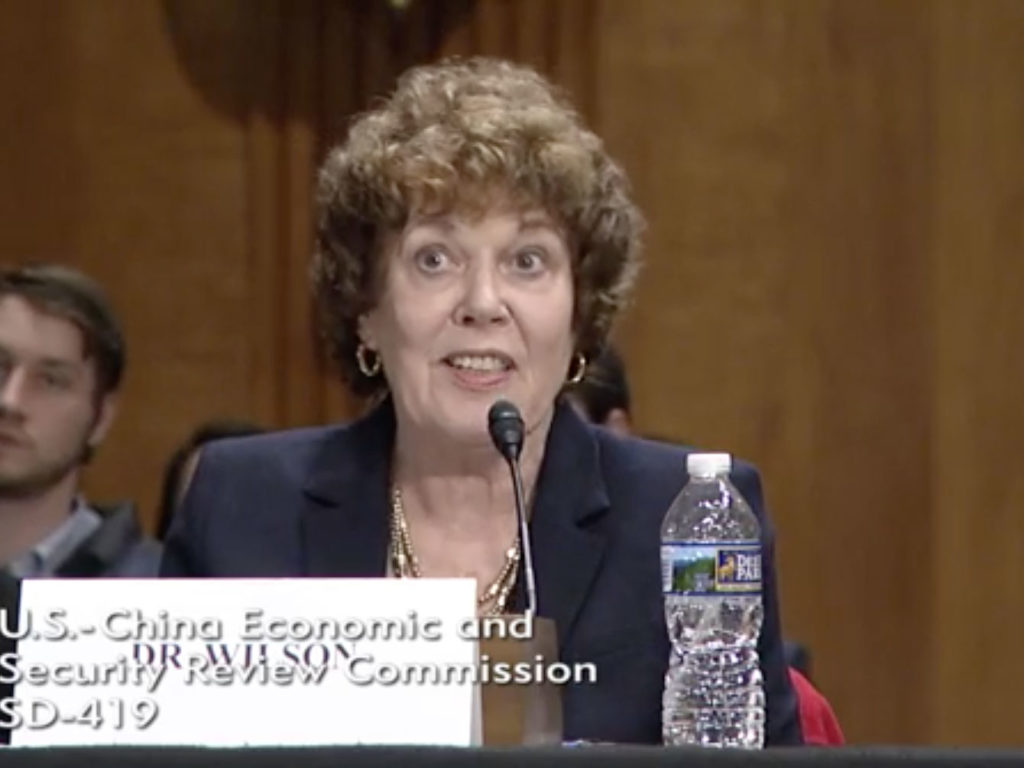 Professor Wilson testifies on Russia-China policy
Political science professor Jeanne Wilson is among a group of academic scholars and public policy experts who testified today before a United States Congressional commission that is charged with offering insight and analysis on China and the impact of its actions on the U.S.
Wilson spoke during a hearing of the U.S.-China Economic and Security Review Commission, which was established by Congress to study and make recommendations concerning the national security implications of bilateral trade and economic relationships between the U.S. and China. The session was held in the Dirksen Senate Office Building in Washington, D.C.
The Shelby Cullom Davis Professor of Russian Studies at Wheaton, Wilson offered her analysis on the relationship between Russia and China and its implications for U.S. foreign policy, offering a series of recommendations for Congress to consider as well as commentary on the two nation's interactions.
While Chinese-Russian relations are at an unparalleled highpoint, Wilson pointed out areas of significant tension between the two world powers, including economic disparities between the nations, China's massive infrastructure investment efforts stretching from Asia to Europe and regional tensions in Siberia and Russia's Far East.
"There is a lack of substantive trust between the two partners," she said in her written testimony to the commission. "Decades of enmity are difficult to overcome and Russia's increasingly junior status threatens the equilibrium of the relationship. At the same time, it is difficult to envision scenarios in which the United States might leverage areas of tension between Russia and China to its advantage." After all, she noted, U.S. policy is the main impetus drawing the two countries together.
On Twitter, the commission called out one of Wilson's comments as a highlight.
Dr. Jeanne Wilson, professor at @Wheaton: "The Sino-Russian relationship is invariably presented as an expression of interactions between equals. This practice, however, is not sufficient to obscure the reality that #China is the ascendant partner in this relationship."

— US-China Commission (@USCC_GOV) March 21, 2019
The panel on which Professor Wilson participated was titled "Friction and Barriers: Limits to Sino-Russian Cooperation, which also included Stephen Blank, senior fellow for Russia at the American Foreign Policy Council, and Pranay Vaddi, a nuclear policy program fellow at the Carnegie Endowment for International Peace.
Other panelists who testified during the commission's hearing were drawn from a variety of think tanks and other institutions of higher education, including Columbia University, George Washington University and the U.S. Naval War College.
Professor Wilson is chair of Wheaton College's political science department and she is an associate at the Davis Center for Russian and Eurasian Studies at Harvard University.