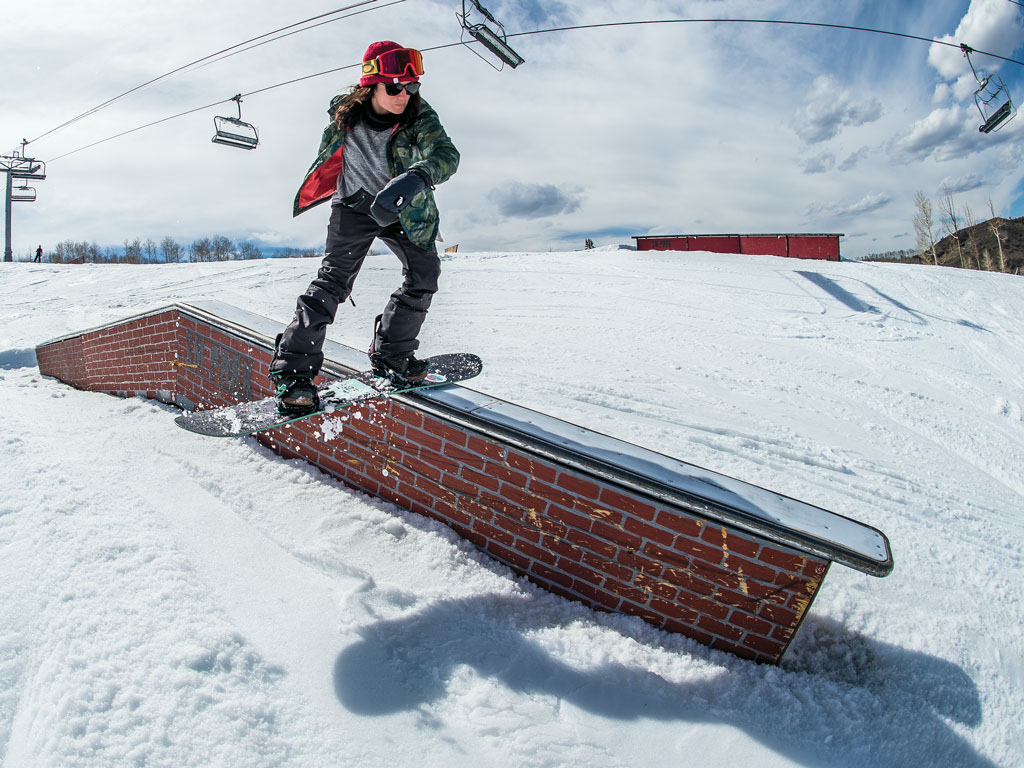 Snowboarding coach, photographer, writer Mary Walsh '05 empowers women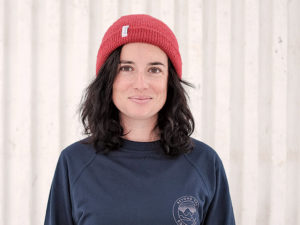 Mary Walsh '05, a snowboarder, is a pro at bouncing back.
When an avalanche in Utah's Uinta Mountains buried two members of Walsh's crew and severely injured another in 2016, she not only survived the harrowing ordeal but did not shy away from returning to the backcountry—unmarked, powder-rich slopes deep in the mountains.
"I was a member of an incredibly experienced and professional crew and even after the worst-case scenario happened, we all worked together to get our team out safely, working for seven hours to get back to civilization. I will forever be grateful for everyone on that trip, and still would go back out into the backcountry with them in a second," Walsh said.
The ability to persevere through challenging circumstances and willingness to take risks are lessons she imparts throughout her multifaceted career.
Walsh, who graduated from Wheaton with an independent major in film and filmmaking studies, co-owns Beyond the Boundaries, a company that offers camps and clinics, safety training and international backcountry trips for women who love snowboarding. She also is a full-time photographer, writer and senior editor for Snowboarder Magazine, where she brings a female perspective to the male-dominated sport.
"In snowboarding, there are always new tricks to learn, new terrain to
tackle and, most of the time, there are mental roadblocks and fear to deal with," Walsh said. "For me, the process of learning, trying, failing and eventually succeeding—and then being ready to immediately start the process all over again—is present in all activities I pursue, from running to writing and definitely in my professional life."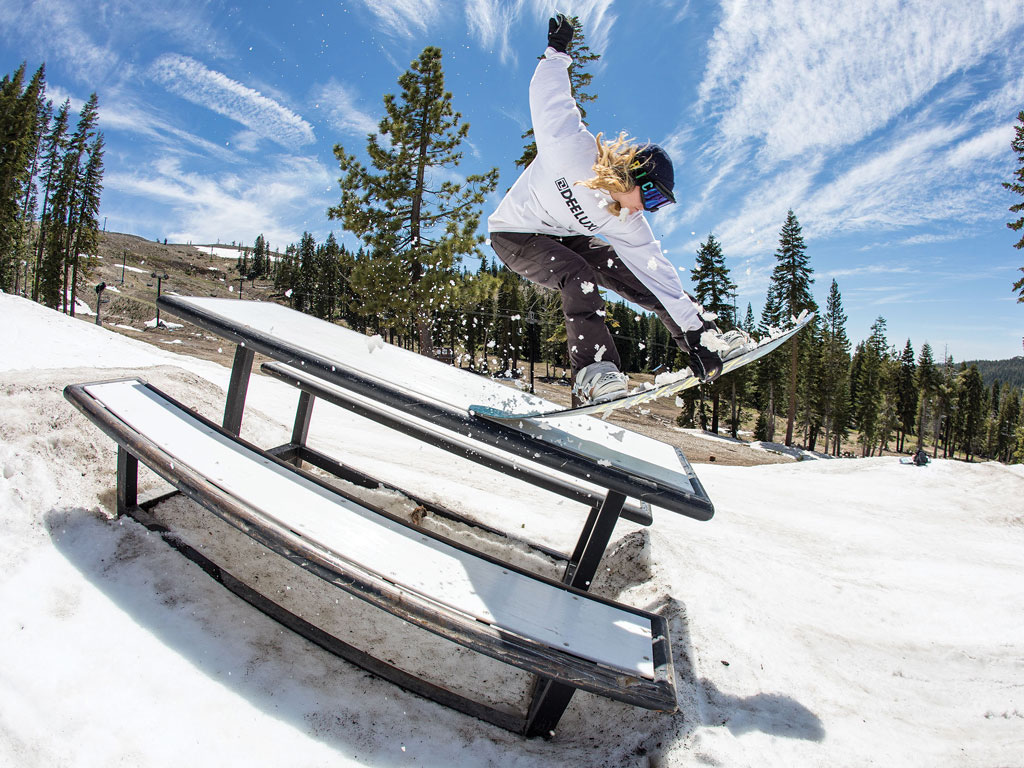 Snow and tell
Walsh first began snowboarding as a teenager. "Growing up in Topsham, Maine, spending time outdoors has always been a huge part of my life,"
she said.
However, it wasn't until her time at Wheaton that her passion for the pastime developed and she began making regular trips to the mountains.
Wheaton also led her to discover her love for storytelling, particularly in
courses taught by Associate Professor of Film Studies and English Josh Stenger, Visiting Assistant Professor of English David Hopkins and Charlotte Meehan, professor of English and playwright-in-residence.
"Charlotte and David, in particular, opened up a whole new world of exploring one's creativity through a combination of playwriting and documentary film studies. It was a major opportunity for me to learn about the visual element of storytelling," Walsh said.
Meehan recalls Walsh as an energetic presence in class and a witty writer. "I remember her generosity with other students' writing, her participation in reading their works-in-progress and her passion for snowboarding."
The possibility of turning Walsh's passions into a career came into focus during her junior year, when she received a stipend from the Filene Center for a
marketing internship at Rome Snowboards in northern Vermont.
"It was one of the most meaningful things I did as a student at Wheaton. I was able to combine what I was studying with my passion for snowboarding. The real-world experience creating media at a snowboarding company was huge in pointing me in the direction that I went after graduation," she said.
After Wheaton, she moved to Vermont and started coaching at the Mount Mansfield Snowboard Club at Stowe, while writing and taking photos as much as possible as a freelancer. She often brings her camera out on the slopes, capturing women perfecting tricks or freestyling on fresh powder.
"Snowboarding quickly became intertwined with my professional life, and my love of spending time outside—specifically in the winter—has evolved alongside my career and work," she said.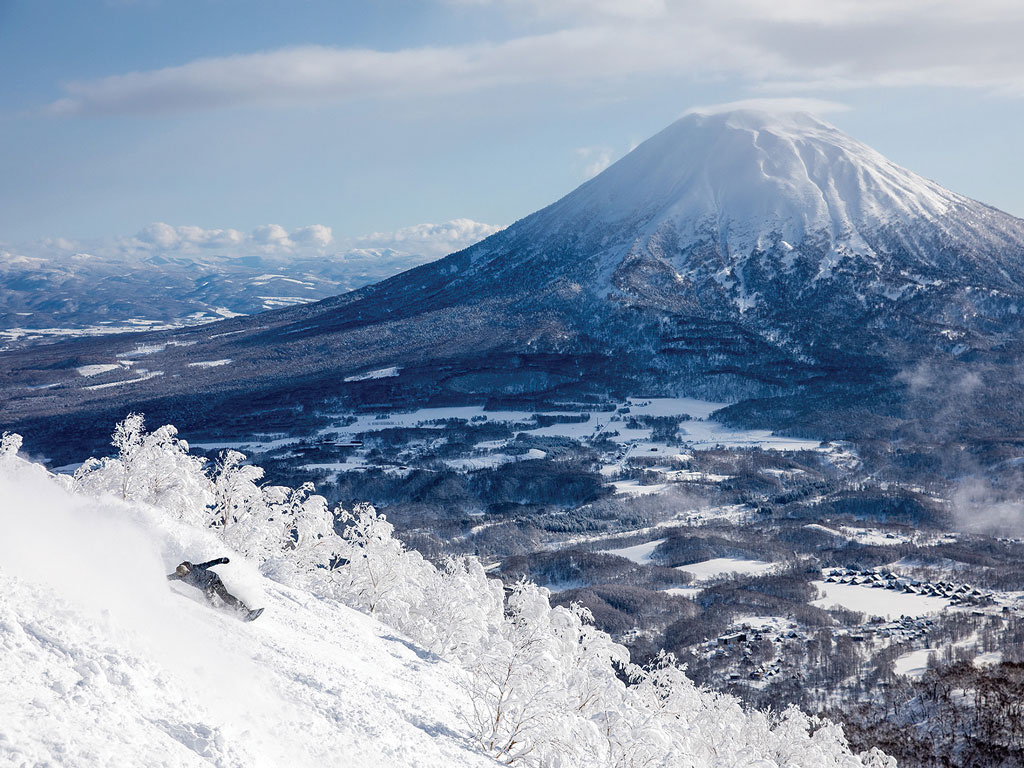 Snowboarder Magazine
Seven years ago, Walsh joined Snowboarder Magazine as an editor, writer and photographer. The magazine, with a circulation of 15,000, is distributed through specialty retailers and industry events, and readers also access the content online through subscriptions.
"I have constantly striven to shine a light on the women in snowboarding, both professional athletes and members of the industry, who are doing amazing things both on and off their snowboards," she said.
Walsh also has endeavored to tell the stories that maybe wouldn't have been told.
In 2017, she interviewed Kimmy Fasani, an award-winning big mountain rider on the Burton Snowboards team. As part of the wide-ranging and candid conversation, Walsh asked Fasani about balancing her first pregnancy with a professional life that is so physically demanding and the challenge of beginning a family in the middle of her snowboarding career.
In her response, Fasani talked about the troubling assumption, ingrained in the sport, that new mothers will no longer compete professionally: "When somebody says they're pregnant or want to have a baby, I immediately think they're retiring from our sport. And that is such a horrible misconception. Why are we thinking that way? We can totally change the mindset. In our industry, women have either been pushed out and then had kids or have chosen to retire and then have kids, so you don't really experience them going through the process of having a child publicly."
Walsh also has interviewed U.S. Olympians, including Chloe Kim, Kelly Clark, Jamie Anderson, Hailey Langland and Julia Marino.
"It's really exciting to be able to contribute to the platform to share more women's voices from different countries and backgrounds. They are all passionate about the outdoor space," Walsh said.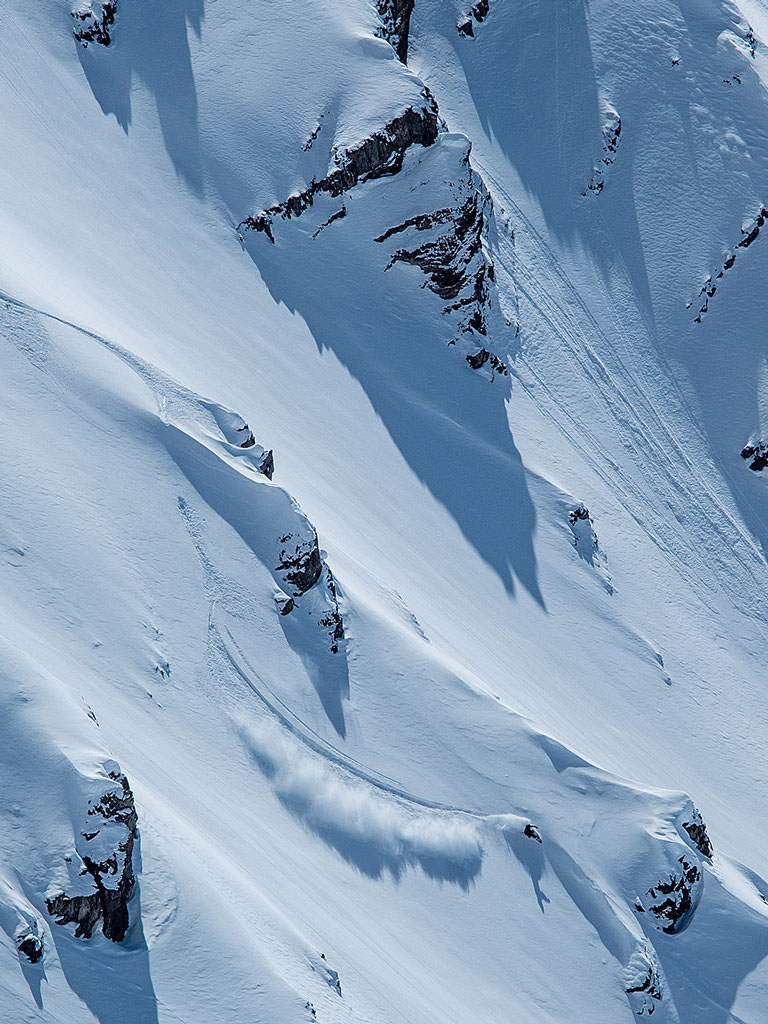 Beyond the Boundaries
The company Walsh co-owns originated as a women's weekend program called Droppin' In, which began 15 years ago and initially provided weekend camps geared toward women on Loon Mountain in New Hampshire.
At that time, Walsh was hired as a coach. During the first few years, she and other coaches refined and expanded the lessons as more women attended each winter.
"It began simply, but what developed was so much more than what we initially anticipated. The camp became a community, a hub of adventurous women and a way for individuals to increase their confidence," Walsh said. Women would stay in touch with one another throughout the year, organize meet-ups and treat the camp as an annual reunion.
Three years ago, Droppin' In added programs abroad, and, soon after that in 2017, Walsh took over the operation with professional snowboarder and best friend Christine Savage. They rebranded and launched Beyond the Boundaries.
"Mary is one of the hardest-working people I've known in my life and an excellent collaborator," Savage said. "She is very self-motivated in running this business."
Walsh and Savage split up the responsibilities that align perfectly to their interests and talents. Savage handles brand and resort partnerships and event logistics while Walsh focuses on the marketing side of the operation: the website, news releases, social media, flyers and other print collateral.
At the heart of her work is the coaching Walsh provides to women on all types of terrain.
"Mary is an incredible coach; she has this amazing energy and never-ending positivity. She has the ability to flip any situation into a positive. Even if someone falls horribly, she talks about what they did right," Savage said. "Her energy and positivity can amp up an entire group."
Monica Poehner, a registered nurse from Arizona, has experienced this firsthand. She participated in a Beyond the Boundaries backcountry retreat in Chile in 2018.
"Beyond the Boundaries represents everything that building up women in the snowboarding community should be," Poehner said.
"The coaches are supportive, friendly and inspiring. I had an amazing time learning from them, slaying pow' [slang for snowboarding on fresh snow] and enjoying the company of other like-minded ladies," said Poehner, who had such a positive experience that she has signed up for another trip with Walsh and Savage to Japan in January 2019.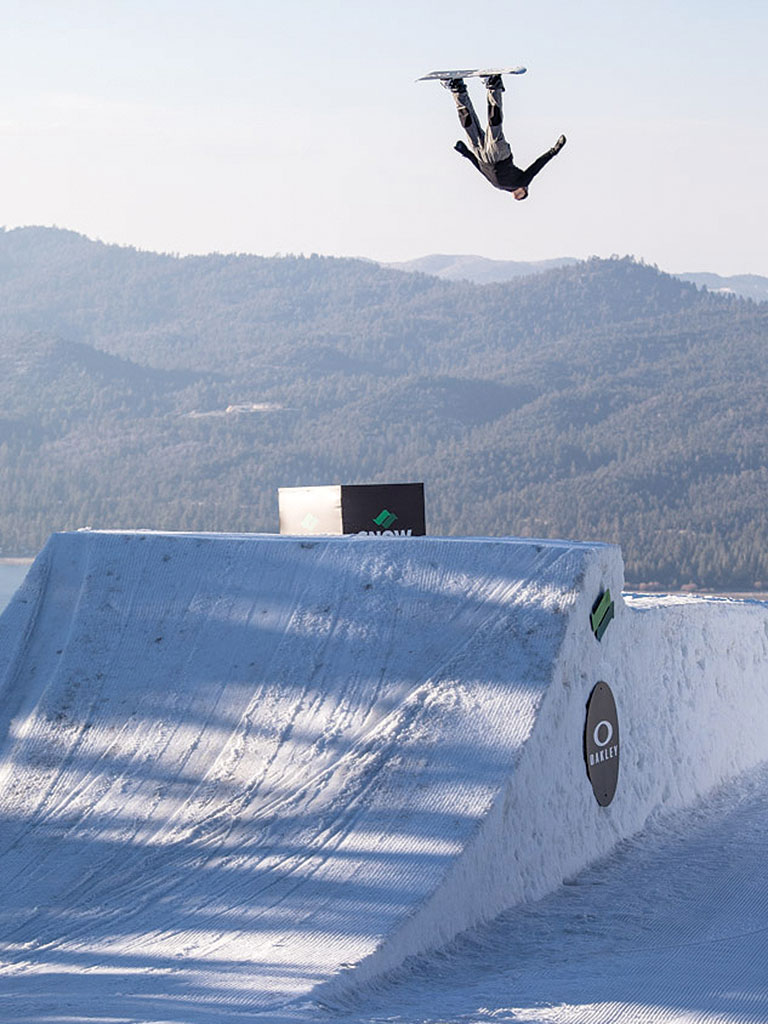 Risk taking
During the 2017–18 season, Walsh, Savage and about a dozen more coaches led women-only snowboarding camps and backcountry trips in Canada, Chile and Japan, and multiple locations in the United States. In total, 205 women participated. The duo expects that number to grow to more than 300 this coming season.
Women frequently attend the weekend park camps after taking time off from snowboarding due to work, starting a family or sustaining an injury.
"There's often an element of apprehension and fear when getting back into it, especially if they were injured. We work with women to regain their confidence and then blow past their expectations of what they are capable of," Walsh said.
Every mountain range—from the Chilean Andes to the Canadian Rockies—has a distinct look and feel, almost a personality to its terrain, she said.
In a 2017 trip to Japan, the group faced some unique features, including a cornice drop (an overhanging edge of snow or crest of a mountain) into a bowl and a pillow—a fluffy pile of snow raised above the ground that you jump onto and then off of. No one in the group had ever hit a pillow before.
"It was out of the comfort zone of our group, but attainable with their skills, even though they might not have felt confident in that beforehand," Walsh said. "The feeling of accomplishment after successfully navigating intimidating situations is incredible."