The Wheaton community has made great strides in regaining its characteristic vibrancy this fall. While we remain ready to mitigate threats to campus health, Wheaton students, faculty, staff, alumni, families and friends are creating community and connection—learning from, listening to and enjoying each other's company. Our recent Winter Fest on the tree-lit Dimple with students' ice sculptures and music, a craft fair and food trucks, was such a celebratory time. As the past two-plus years demonstrated, this gathering of communities is essential.
In October, the college welcomed Patty Kaishian '13, now a visiting professor of biology at Bard College, to present the LaDonne Heaton Schulman '57 Alumnae/i Lecture. During her visit, Kaishian not only described her research on the evolution and ecology of fungi but also her journey to becoming an expert in the field who has named new fungi. She even led students on a field trip to Wheaton Woods to find and identify mushrooms growing there. Students were fascinated by her achievements, her evident passion for fungi, and the decisions that led her to return here.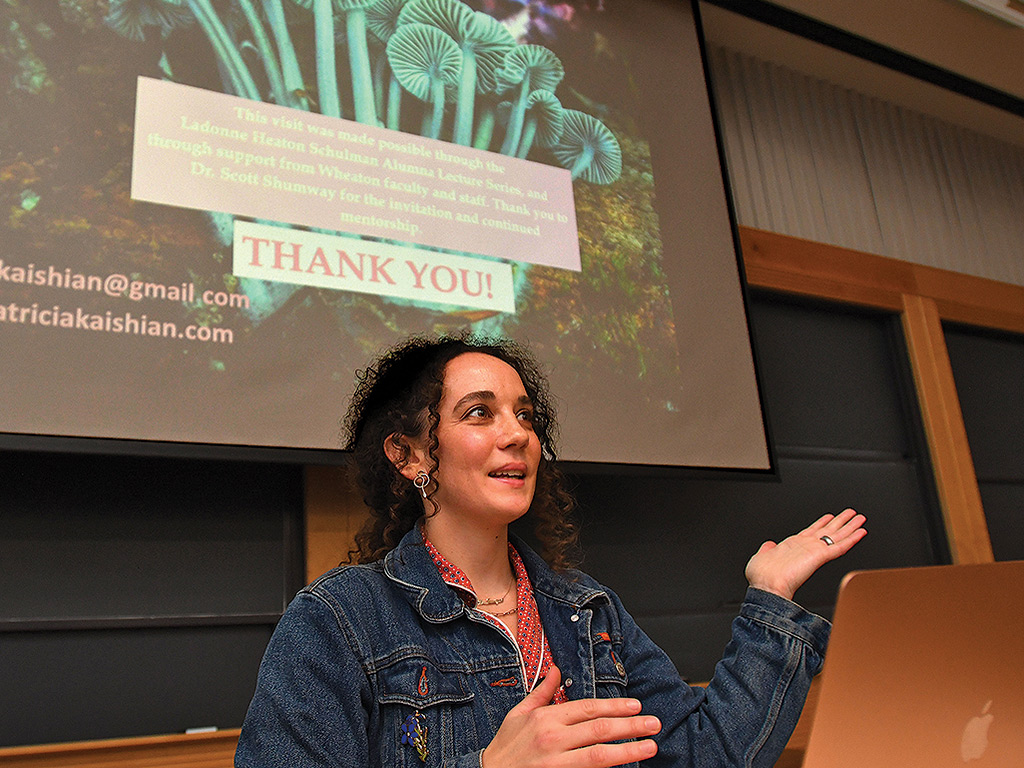 Another alum who returned to campus was J D. Fergus, Class of 2001, who talked with education students about creating a positive classroom learning environment. Fergus serves as the network managing director of equity and restorative practices at a Boston charter school and as the lead trainer at the Center for Restorative Justice at Suffolk University in Boston. And there were many more alum visitors, including an actor, a scientist, a museum educator, an English teacher and an entrepreneur.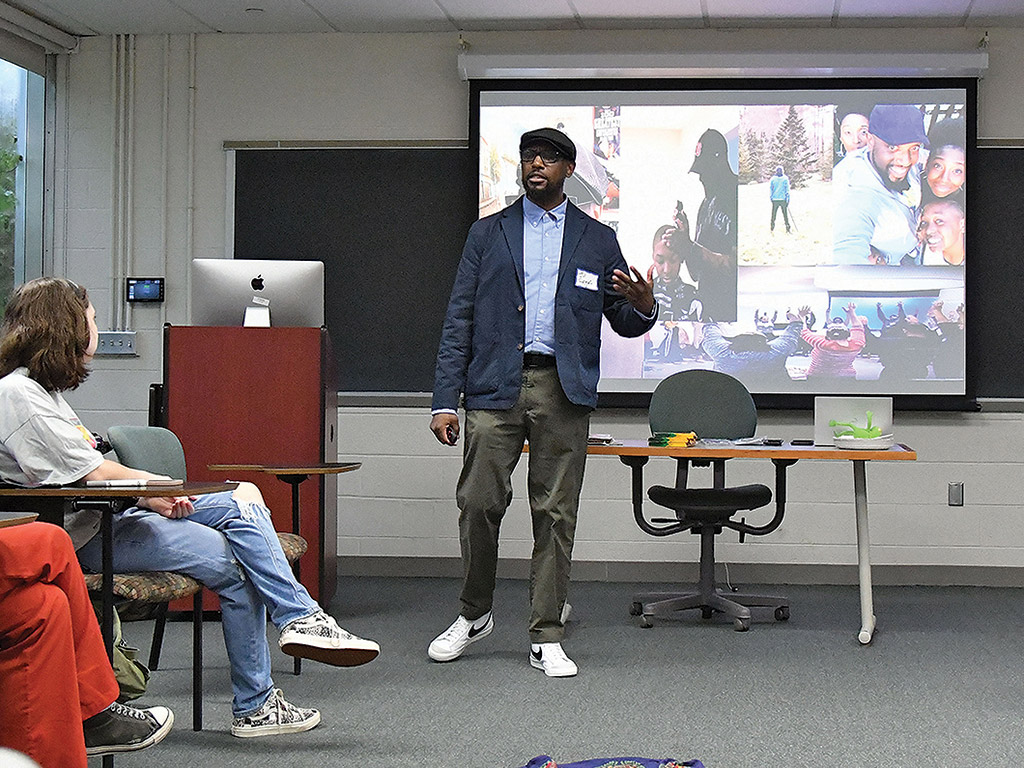 Creating more opportunities for these vital kinds of student-alum interactions is a key recommendation of the college's Experiential Learning Task Force, composed of faculty, staff and trustees. The vision is that you—our alums, parents, families and friends of the college—will play a vital role in helping students to imagine and chart their future. Students want to know about your majors, your careers and your decisions—what you did, how you did it, what steps you took along the way—and what steps you wish you had taken! Eager to learn from you, they appreciate the insight you have gained.
In the semesters ahead, the college will be working on plans to hire and build the formal systems and infrastructure to involve more members of our extended community in offering career guidance and life-planning insights to students. In some cases, this will involve alums visiting campus; in others, it may mean coming to a class, or welcoming an interested student for an informational interview. As a result of the pandemic, we have seen that so much of this can be done via technology, and this opens up opportunities for more alums to be involved.
I'm excited about helping our students see the abundant range of possible connections that exist between their studies today and their lives in the future. I'm incredibly grateful to those alums and friends who are already serving as mentors, advisors and campus speakers. And at the inaugural events I am holding across the country, I see that many more members of our community would welcome the chance for such meaningful interactions with our students and other alums. I hope that you will consider the ways in which you can support this initiative, and that you will be ready to extend your hand when the college reaches out for your support in this Wheatie-to-Wheatie endeavor.