Sunila Thomas George '91, a four-term Commissioner for the Massachusetts Commission Against Discrimination (MCAD)—the commonwealth's chief civil rights agency—will deliver the keynote address at Wheaton's 181st Commencement ceremony on Saturday, May 21.
"For almost 20 years, Sunila Thomas George has worked tirelessly for the citizens of Massachusetts to eliminate discrimination in a variety of areas," President Dennis Hanno said, announcing this year's speaker. "Her passion and commitment to the cause of civil rights is evident in both what she says and in what she does. I am proud of the way that she has represented Wheaton in her career, and I know she will have a powerful message to share with all of us at Commencement."
A political science major who attained her law degree from Western New England University School of Law, George began working for MCAD in 1997, joining the commission's Springfield, Mass., office, where she litigated cases at public hearings and trained area businesses and schools on anti-discrimination laws. She remains a certified trainer in discrimination and sexual harassment and also mediates cases for MCAD.
"I am thrilled that Wheaton has selected me as its 2016 Commencement keynote speaker," George said. "I'm honored to be able to return to my alma mater 25 years later, to share with this year's graduates a message of equality, compassion and tolerance, and also my memories of a wonderful college experience, which led to a rewarding career in civil rights."
Prior to being appointed as an MCAD Commissioner, she served as supervisor of the commission's Enforcement Advisors Unit, where she managed a staff of attorneys and provided legal counsel to investigators and enforcement supervisors.
She was then appointed as acting chief of enforcement, overseeing the entire Enforcement Division and more than 50 employees, including attorneys, investigators, mediators and support staff.
Massachusetts Governor Deval Patrick, a Democrat, appointed George to the role of Commissioner after taking office in 2007, reappointing her in 2009 and 2013. She was appointed to a fourth term in September 2015—this time by Republican Governor Charlie Baker. As a commissioner, Thomas-George is responsible for the administration, adjudication and education of civil rights matters for the Commonwealth.
She is the recipient of many awards, including the prestigious Manuel Carballo Governor's Award for Excellence in Public Services and the Executive Branch Award for Excellence in Government Legal Services.
In addition to her duties with MCAD, George serves as an adjunct professor at Suffolk University Law School in Boston, where she teaches disability law. She is also a faculty presenter with the Massachusetts Continuing Legal Education, is a member of the advisory board for the South Asian Bar Association of Greater Boston and is a frequent guest speaker with many local and state bar associations.
She resides in Lexington, Mass., with her husband and two young sons.
George will receive an honorary degree during Wheaton's 2016 Commencement ceremony, as will three other alumnae: Ligia Bonetti '89, Faith Khanyile-Nkosi '91 and Susan "Sukey" Nichols Wagner '56.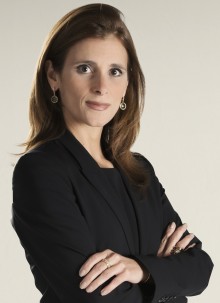 Ligia Bonetti '89 is executive president and chief executive officer of SID Group, a Dominican Republic-based company that produces and exports a diverse range of products and is the sole distributor in the region for companies such as Kellogg's, Kimberly Clark, Hershey's and General Mills. Born in Santo Domingo, Bonetti has been recognized as one of the most successful and influential women in the Dominican Republic, playing a leading role in both business and academic leadership and serving in numerous roles, including as first vice president to the National Private Business Council, on the Entrepreneurial Academic Council of the Barna Business School in Santo Domingo and on the boards of AES Corporation's Dominican Chapter and Progreso Bank of Dominican Republic. In 2015, Forbes Magazine named her the most powerful and influential female leader in the Dominican Republic, and in 2013 she was ranked among the top 100 entrepreneurs in Latin America, among other honors. She holds a bachelor's degree in economics from Wheaton and also studied marketing at the Wharton School of the University of Pennsylvania.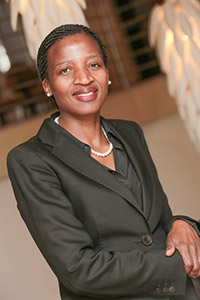 Faith Khanyile-Nkosi '91 is a founding member, chief executive officer and director of WDB Investment Holdings Pty Ltd., a private equity investment arm of WDB Trust, based in Johannesburg, South Africa. Established in 1991, WDB Trust's mission is to support and elevate the social and economic standing of South African women and their households, particularly in rural areas, through micro-enterprise loans and business skills training. Born in the South African province of KwaZulu-Natal, Khanyile-Nkosi received a bachelor's degree in economics from Wheaton and an M.B.A. in finance from Bentley Graduate School of Business. She has held several leadership positions in finance throughout her career, including 12 years with Standard Bank and five years with Brait Private Equity. Khanyile-Nkosi is also currently director of Uthingo Management Services.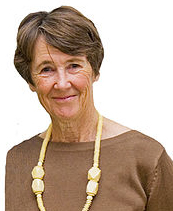 Susan "Sukey" Nichols Wagner '56 is a Trustee Emerita of Wheaton College and an active philanthropist, supporting programs in the United States and abroad that further social and economic equality, public health, conservation and education. She is a co-founder and honorary board member of Iris House in Harlem, N.Y.—the first agency in the United States to focus on women of color and their families who are living with and affected by HIV and AIDS. She has served on the boards of the Bhutan Foundation, Community Service Society of New York and Vela School, a private high school in South Africa; as a member of the Nelson Mandela Children's Fund/USA; and as a trustee for Robert College in Istanbul, Turkey, where in 1992 she started a program through which Wheaton students work as summer counselors, teaching English. She is a trustee of the Colebrook Land Conservancy in Colebrook, Conn. and has supported the efforts of the World Wildlife Fund and the Ugyen Wangchuck Environment and Forestry Institute in Bhutan. In addition to her bachelor's degree from Wheaton, Wagner holds master's degrees from New York University and American University of Beirut.