Combating violence against women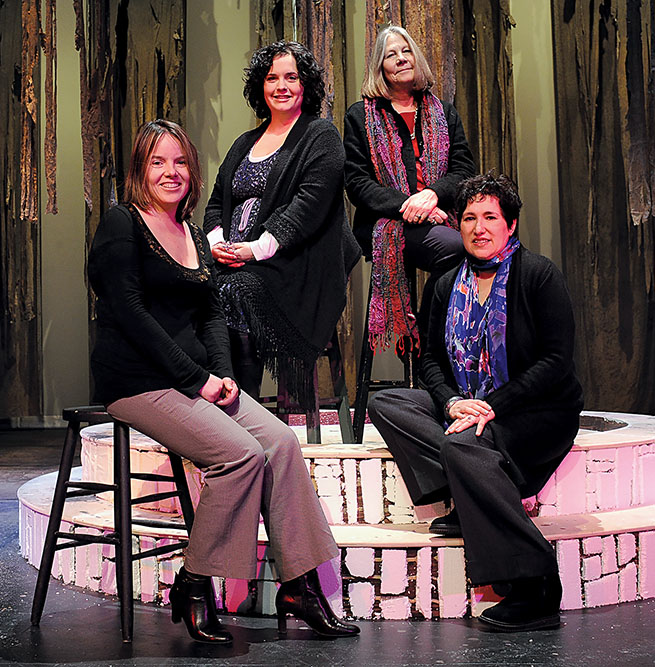 The epidemic of sexual violence on America's college campuses has garnered growing attention in recent years: President Obama has described the problem as "both deeply troubling and a call to action," citing federal data that show roughly one in five women will experience sexual assault during their undergraduate years.
M. Gabriela Torres, associate professor of anthropology at Wheaton, said one reason sexual violence is such an important issue for colleges to address is because there is a high incidence of rape for women aged 18–24. "Women are particularly susceptible to being raped in this age group in the United States, regardless of whether they are enrolled in college. However, colleges, because they enroll women in this risk group, may be particularly effective in working to reduce the incidence of sexual assault."
The Wheaton community's strong commitment to address sexual assault and how the college deals with it has been ongoing for more than 30 years, including trainings for staff and resident advisors, continual review and updates of related policies, and the presentation of the biennial symposium on Violence Against Women that was begun in 1983.
The most recent campus-wide push involves a three-year, $300,000 grant the college won in 2012 from the U.S. Department of Justice to develop programming that addresses sexual violence.
As part of the grant, Professor of English Charlotte Meehan proposed teaching a course to devise a play that would explore the reality of students' sexual experiences on campus. The idea, she said, was to do so "in a way that would include primarily students' voices, and that all points of view should be represented, while exploring distinctions between miscommunication, mutual mistakes and abuse."
The result is What Happens When, a 35-minute series of vignettes that had a classroom reading last March in the "Violence Against Women" course jointly taught by Torres and Professor of Sociology Kersti Yllo, who are serving as social science consultants on the project.
Meehan is expanding What Happens When into a full 75-minute production, which will premiere on Wheaton's main stage in the spring of 2015, under the direction of Associate Professor of Theatre Stephanie Burlington Daniels.
"This project is Wheaton cross-disciplinary collaboration at its best," Yllo said.
Meehan taught the course that developed What Happens When, called "Devising Theatre for Social Change," during the spring of 2013, accepting just nine students through an interview process.
Galina Smith '16, who took the half-credit course, described it as cathartic. "It was a lot of role-play—laughing, joking around, swearing, improvising," she said. "Sometimes we'd bring a friend to class and keep things lighthearted, and sometimes things got very dark and hard to deal with."
The title What Happens When was Meehan's idea. "I wanted to leave every option open as to what kind of 'incident' might be addressed in the play," she said. "There is such a wide variety of experiences, so the title attempts to capture the aftermath of a big event—whether negative or not."
Torres said the four professors want What Happens When to be different from other plays about sexual assault, which she said are too often "either horror stories or morality tales."
One way they hope to accomplish that is by focusing on the question of consent—how it's given and how it's understood by both sides in a relationship or situation.
The professors hope that What Happens When will resonate far beyond Wheaton College. Once the full play is finished, they plan to offer it to other colleges and universities around the country that are also looking for new ways to address sexual violence on their own campuses.