Clinical psychologist Alex Pruitt '08 works to eradicate eating disorders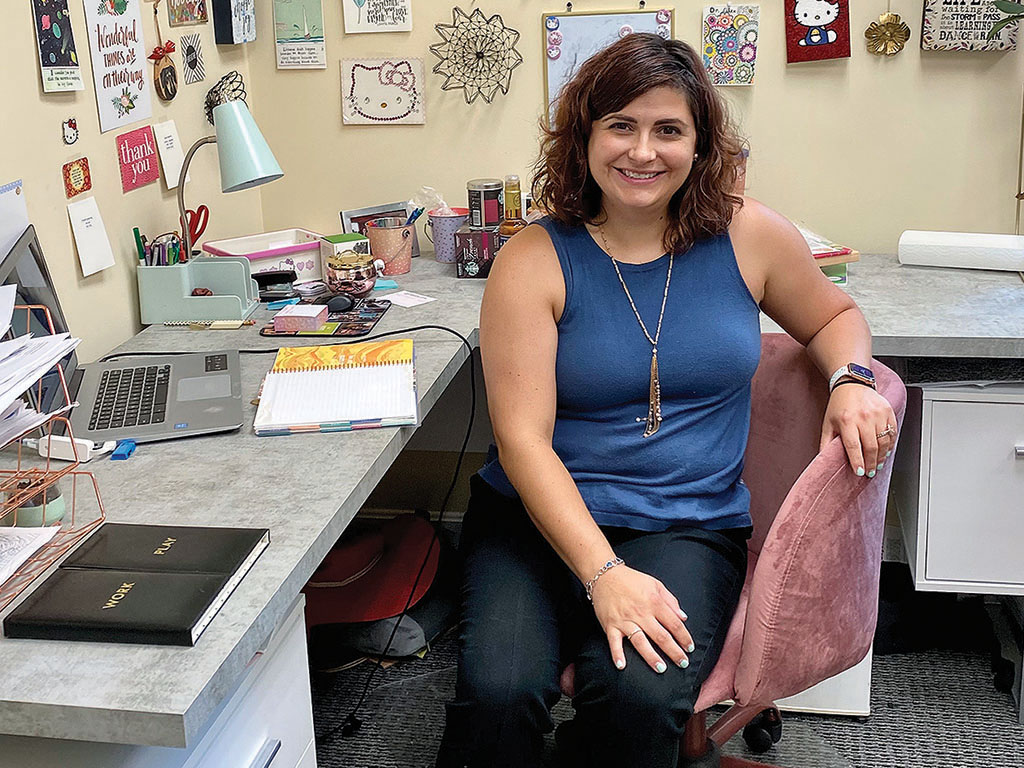 Eating disorders are among the most medically complex psychiatric disorders. More children are diagnosed with eating disorders than cancer or diabetes, and the condition claims the lives of one in 10 people affected by it, according to Alex Pruitt '08, a licensed clinical psychologist.
Unfortunately, many are unable to receive treatment due to lack of resources and insurance coverage.
Kentucky Gov. Andy Beshear recently tapped Pruitt to serve on the Eating Disorder Council of Kentucky, which is working on ways to raise awareness, provide education and improve access to care for Kentuckians with eating disorders.
Pruitt is both the associate director and assistant clinical director of the Louisville Center for Eating Disorders in Kentucky. Until the center opened in 2017, the state had no provider specializing in eating disorders, according to the Academy for Eating Disorders.
"I had a calling to build a healthy practice and use my medical training in graduate school as I understand both the medical side and the psychiatric sides of these incredibly risky health conditions," said Pruitt, who double majored in women's and gender studies and psychology at Wheaton.
Her academic training includes a doctorate in pediatric psychology from Spalding University, a clinical internship at Johns Hopkins School of Medicine and a fellowship at The Center for Eating Disorders at Sheppard Pratt.
Pruitt currently sees clients of all genders and ages—from 3 to 80 years old. Sometimes, it can take several years for treatment to work. In her office is a collage that speaks of her hard-earned success: notes from families and patients thanking her for helping.
"Those notes get me through the hard days. To help a family see their child recover because they have eaten, it is very rewarding. For them to have more acceptance of themselves by the end of treatment is an amazing thing to watch," she said.
Pruitt said the center is seeing an uptick of what she and colleagues call "COVID-onset" cases. Social media often feeds into anxiety and fear or rejection for body size, contributing to new cases. Luckily, the rise of telehealth during the pandemic has enabled Pruitt and her colleagues to reach more individuals and families needing treatment, she said.
In addition to her primary leadership roles, Pruitt serves as an adjunct assistant professor at the University of Louisville, where she gives guest lectures and also supervises and trains professionals who can help meet the demand.
Pruitt said her Wheaton education and experiences laid the foundation for her professional development.
Through a course taught by her mentor late psychology Professor Grace Barron, she gained experience in pediatric psychology through an internship at Hasbro Children's Hospital in Providence, R.I. Pruitt's role on campus as a resident advisor provided her with an opportunity to develop crisis management skills that she still uses today.
Her senior capstone project examined body image in the media and included research on how model waist circumferences have shrunk over the years and how that correlates to the psychopathology of eating disorders—a topic that applies directly to her role today.
"I'm continuing to work toward reducing the perfectionistic idea of thinness that is the driving force of a lot of my patients," she said.