Anne Romano Glavin '75 wraps up career in law enforcement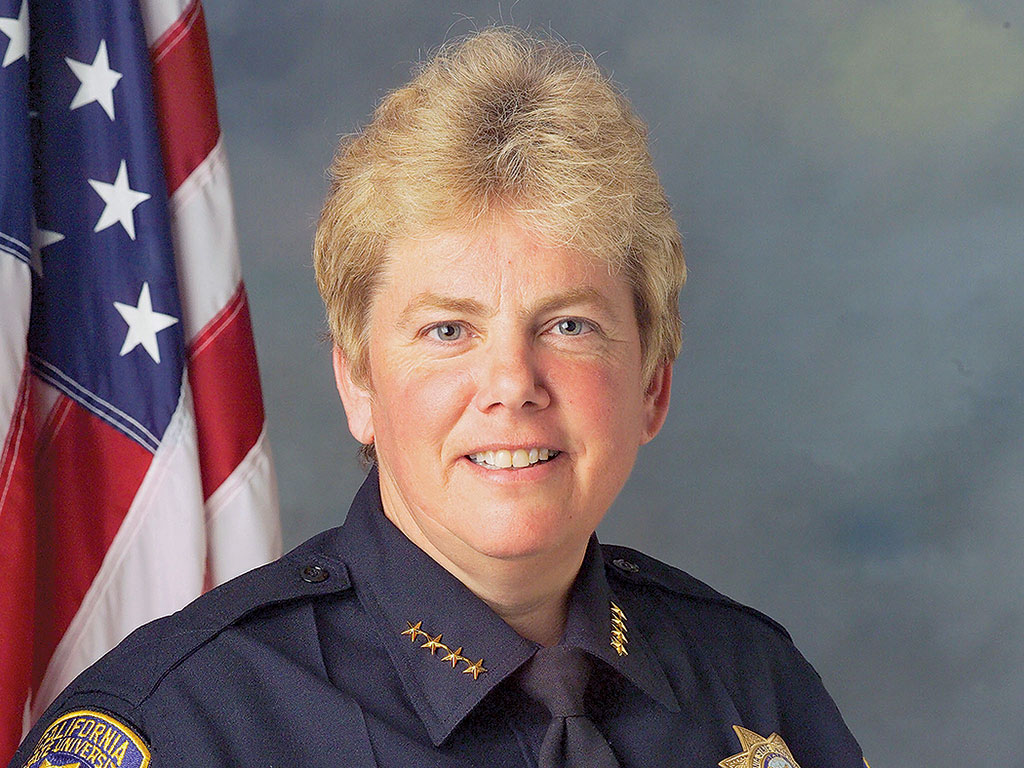 If you want to get ahead, do the work nobody else wants to do, and do it exceptionally well.
That advice, which Anne Romano Glavin '75 first heard from renowned journalist Barbara Walters in a "Today Show" interview as a Wheaton student many years ago, inspires her to this day.
Glavin, a university police chief who is wrapping up a 43-year career in law enforcement, has risen through the ranks, thanks to her relentless determination—and her willingness to take on any project, small or large.
As a result, she said she has managed many firsts as a woman in her field: first to graduate from Waltham (Mass.) Police Academy; the first to serve as a field officer on patrol at the MIT Police Department; and the first to become chief of police at California State University, Northridge (CSUN), where she oversees the safety of nearly 40,000 students.
Glavin, who majored in political science at Wheaton, originally explored a career in education. She said an abundance of teachers in the 1970s motivated her to look into other options, and with help from the Filene Center, she landed an internship at the Massachusetts Committee on Criminal Justice.
For her internship, she studied discriminatory hiring practices to help the Newton Police Department facilitate the hiring of its first nine women officers.
"It was fascinating," she said. The experience piqued her interest in law enforcement, and soon she connected with the MIT Police Department, where she began her career after Wheaton.
Over time, she climbed the ladder and became the chief of police at MIT.
At MIT, she stepped forward to take on digitizing the dispatch system. At the time, dispatchers had to write all the notes from callers on cards. She wrote a proposal, teamed up with a graduate student with a computer science background, and created a software program to process calls more efficiently.
"When you take on these types of projects, you start to get noticed and handed better assignments," she said.
At CSUN, where she will finish her career in December, she retooled the university police department from the ground up. She established policies and procedures; restructured divisions and hired enthusiastic personnel; implemented self-defense programs and the most crucial: obtained accreditation from the International Association of Campus Law Enforcement Administrators for the university's first time ever.
Under Glavin's leadership, the department operates a crime lab, has its own K-9 unit and a threat-assessment unit. The unit's work on one particular incident is now used by the FBI as a model for effectively assessing threats, according to CSUN.