Celebrating our Hall of Fame inductees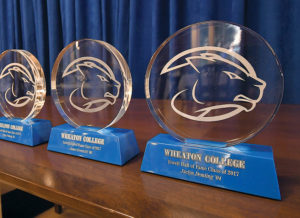 The Department of Athletics and Recreation inducted the Yowell Hall of Fame Class of 2017 members on Oct. 20, 2017, at a ceremony held in Emerson Dining Hall. Congratulations to Lisa Baron Benzer '87 (cross country), Will Hawkins '93 (basketball), Christopher Sullivan '93 (basketball), Shimera Daniels '02 (track and field), Jaclyn Demling '04 (softball), Tracy Prihoda '04 (soccer), James Greenslit '06 (soccer, basketball) and the 2000, 2001, 2002 and 2003 women's track and field teams.
We asked our Hall of Fame inductees to share with us how their student-athlete experience at Wheaton now helps them in their professional careers.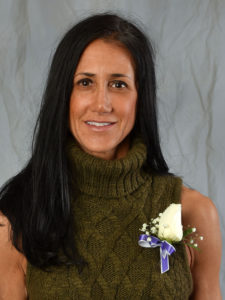 "When I was a student-athlete I always strove to be the best, and my running experiences brought me to a place where I expected only the best from myself. When you are an athlete you are forced to recognize your vulnerabilities. You have to work on those areas to improve your performance. Through this introspection and knowledge, you become unwavering and disciplined until you are satisfied with the direction of each individual performance. Then you continue to tweak and demand more from yourself, until results are realized. I carried that attitude throughout my sales profession, which helped me earn a sales person of the year award with International Paper in 2000."
— Lisa Baron Benzer '87, director of religious education, St. Vincent de Paul Parish, Spring Brook, N.Y.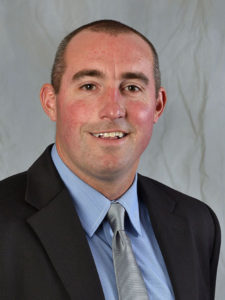 "The biggest reason why I chose to become a college men's soccer coach was because of [the late] Matt Cushing, who was the soccer coach at Wheaton for the past 23 years. His passion for the game and knowledge about the sport inspired me. While I was at Wheaton he gave me my first coaching job with his club team, and I fell in love with it and knew it was what I wanted to do once I graduated. At Wheaton I learned the competitive nature of college athletics and he made me much better both on and off the field. He was a winner in the truest sense of the word and he inspired us to always be better. He also taught me many life lessons, which I use on a daily basis with my current Roger Williams University soccer team. I owe nearly all of my professional development to Matt Cushing."
—James Greenslit '06, head coach men's soccer at Roger Williams University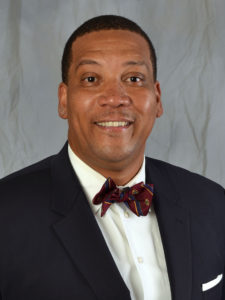 "The rigors of being challenged on and off the court while at Wheaton help me today with the work-life balance. Scheduling my time, addressing requirements head-on and being able to articulate needs—attributes that are important in corporate America—were all developed while at Wheaton. Basketball opened up friendships and showed me that I could succeed despite the circumstances in front of me. Never fear the moment if you are prepared to address it; you will be fine. I am honored to be inducted in the Wheaton Hall of Fame
—Will Hawkins '93, vice president/senior account manager, EPX Solutions, Troy Michigan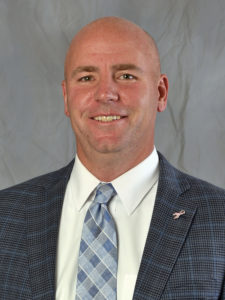 "I learned many leadership skills as a student-athlete at Wheaton.  Coach Roy Dow required strong character, a strong work ethic and leadership skills in all of his players.  From my first day on campus in 1989, Roy preached about earning respect of the Wheaton community through hard work and perseverance.  I have used that approach in my professional life for more than 20 years, and it has been key to much of the success I have experienced."
—Christopher Sullivan '93, director at Huron Consulting Group, Boston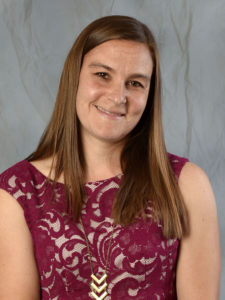 "Wheaton pushed me academically and athletically to my full potential. Being at a liberal arts school provided me with a variety of experiences, which allowed me to figure out what I wanted to do in life— teach. I especially enjoyed my education and history classes and observing in the Elisabeth Amen preschool. Coach Luis Reis not only made our soccer program successful but also helped to produce well-rounded student-athletes."
—Tracy Prihoda '04, second grade teacher, Newton Public Schools