Career-building experience in behavioral science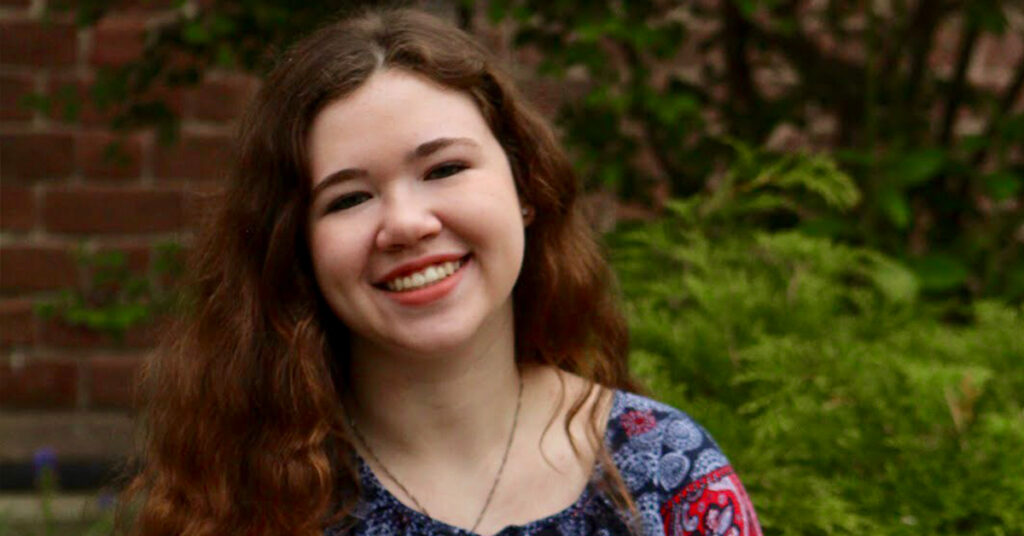 Junior develops data skills in lab that studies human development
Junior Adele Rossignol cultivated her research and data management skills during a three-month virtual internship with the Computational Behavioral Science Lab at Northeastern University, which employs computational, cognitive and behavioral sciences technologies to study human development.
"I sought this internship out of a desire to acquire new experiences within the field of my major. These experiences will enable me to enter the workforce well prepared," said Rossignol, a psychology and Hispanic studies double major.
Her main duties were conducting literature reviews and assisting with data organization and management, including converting files to ensure that they can be processed by different types of software. Rossignol also coded lab data to review video data and collect the timing information for different aspects of the video that the researchers were studying.
"My biggest challenge was adjusting to the quick pace of the lab's progress and the diversity of tasks. I had to quickly learn how to independently complete my assignments," she said.
A bright point for Rossignol was seeing her literature review research used to inform decisions about coding lab data.
"It was fascinating seeing how my contribution to the lab was impacting how the researchers view their data and how they progress with their research," she said.
Rossignol said she was able to apply knowledge from Wheaton courses, particularly "Statistics for Social Sciences" and "Abnormal Psychology," to her work in the lab.
"This experience not only helps me understand course content at a higher level but also enables me to perform my responsibilities to the best of my ability. My long-term goals are to eventually pursue a Ph.D. in psychology, and my experiences with this internship will make me a much more qualified candidate for such programs," she said.
Rossignol previously interned at the Rhode Island Resilience Lab at Brown University. She is a member of the Community Initiatives and Volunteer Involvement Club and Wheaton Chorale; a preceptor; a chalkboard artist for the Office of Student Activities, Involvement and Leadership; and the community service coordinator for the May Fellows Advisory Board. She also served as a teaching assistant for two classes.