Capturing life and the stories around us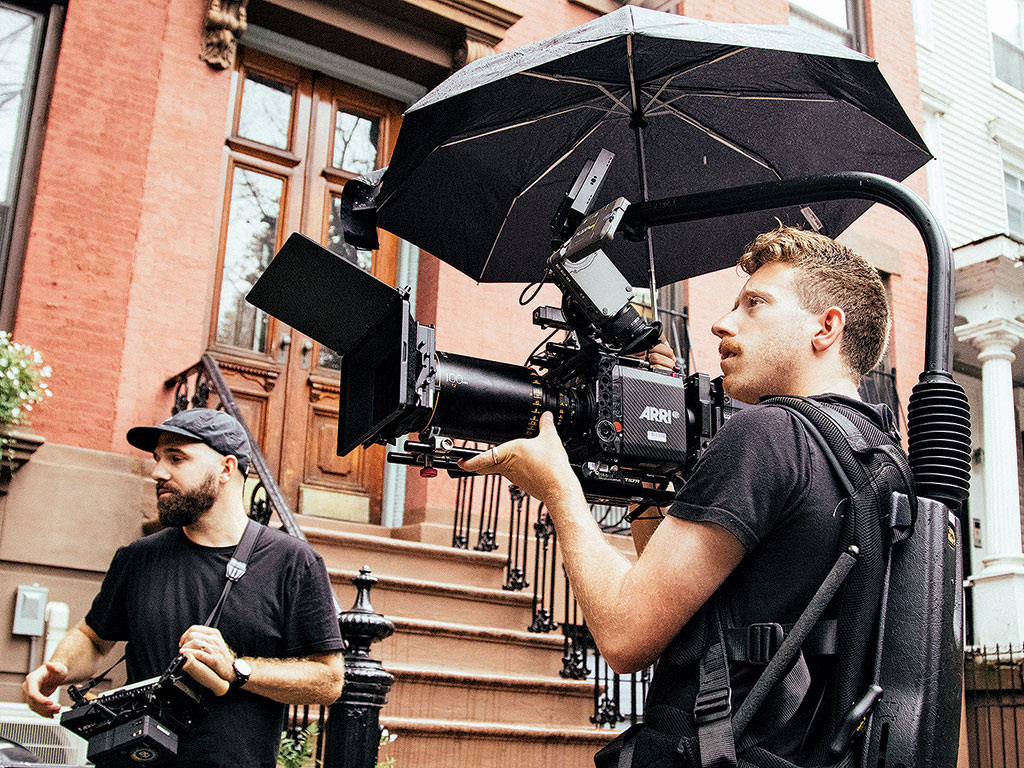 Gabe Bornstein's creative production studio elevates messaging of major brands, nonprofits
You can find him in a wetsuit, wading in the frigid ocean waters of Maine, taking photos of fishing boats.
Or behind a lens, documenting the work and life of an artist, and their unconventional path to achieve a dream. Or sitting at his computer engaged in animation.
Gabe Bornstein '14 is a photographer, cinematographer and filmmaker who thrives on authentic, impactful storytelling. He co-owns ROVE, a film production company specializing in commercial content, short-form documentaries and animation. His clients range from major brands like Spotify, Toyota and Merrell to smaller nonprofits, businesses and publications.
His career is an extension of his favorite pastimes: immersing himself in the outdoors, especially the water, and photography and filmmaking.
A Maine native, Bornstein grew up on the water and was "always the kid filming friends doing silly things, board sports or just goofing around."
His father, an avid photographer, gave him his collection of old cameras as a teenager.
"I started 'nerding' out on film photography and how the medium works and all of the technical components," he said.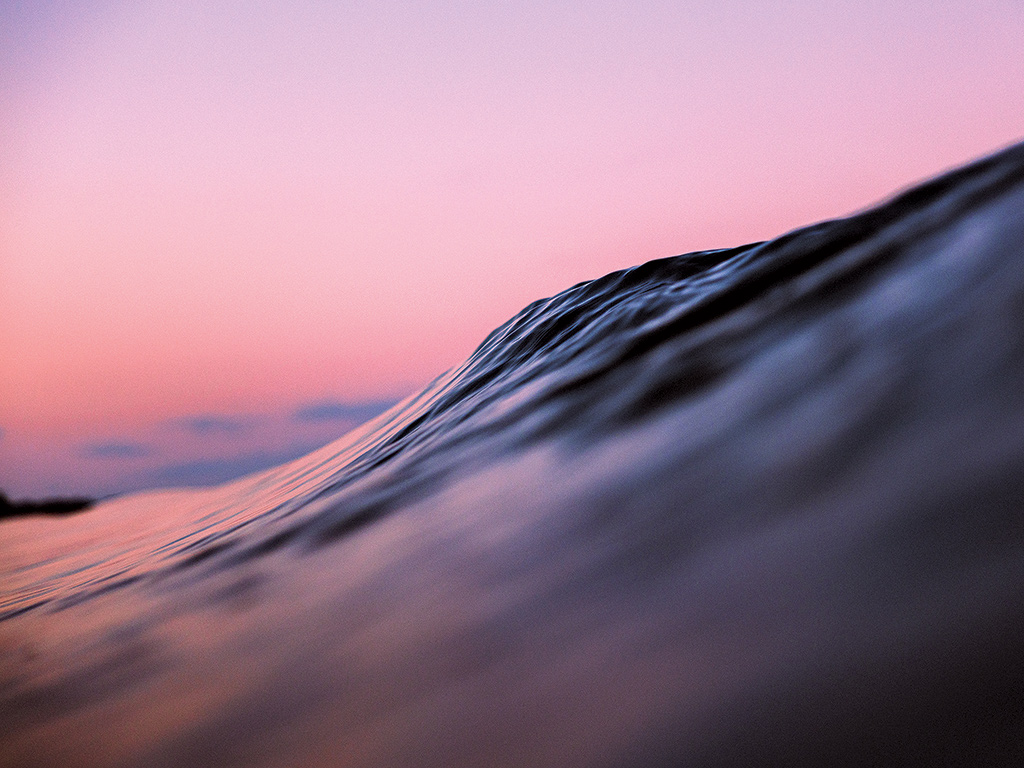 A chance to experiment
Bornstein chose Wheaton for his undergraduate studies after touring the campus with a close friend. "I remember loving the vibe and the intimate feel of the college campus. It is similar to the high school I grew up in."
At first, he planned to study economics, but soon felt drawn to pursuing a major in film and new media studies, which was new at the time, after taking a course in photography.
"Because it was a new major, the script hadn't been written, which was beneficial to me. You could write your own story," he said.
In production courses with Associate Professor of Film and New Media Patrick Johnson, Bornstein had the flexibility to experiment with different approaches to filmmaking—such as trying out various camera supports and rigs to achieve
different shots.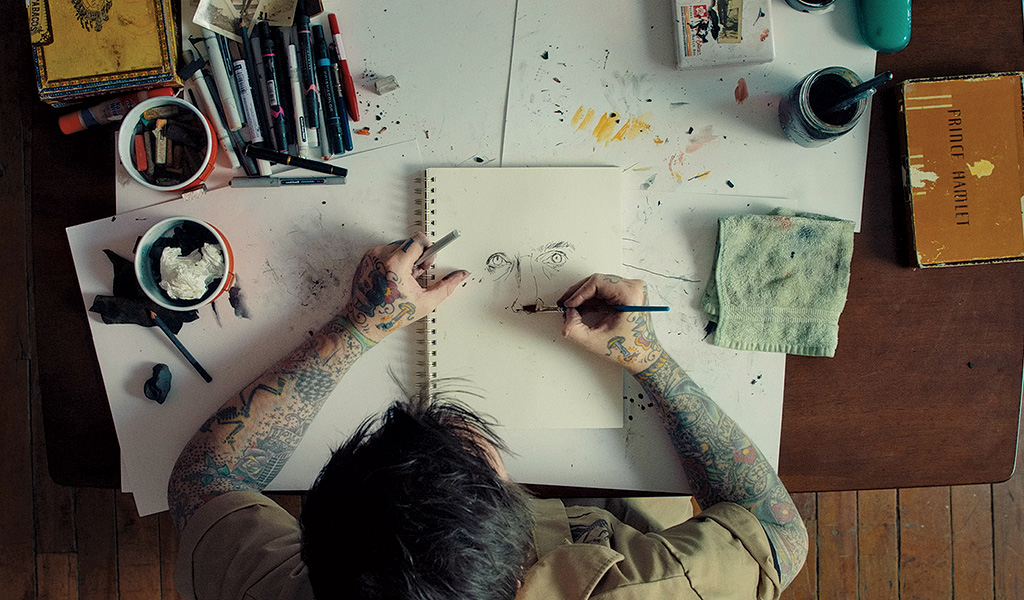 Courses with Associate Professor of English Talitha Espiritu and Professor and Chair of Film and New Media Josh Stenger deepened his knowledge of film history, culture, current events and more.
"Collectively, they opened my mind to so many different facets of film from the historical context of genres and movements, to the social and racial implications, to the actual production and creative process of making a film. Those tools, along with my time studying filmmaking at the Film and TV School of the Academy of Performing Arts in Prague, set me on this path," he said.
Being in a tight-knit group of like-minded and diverse folks, and having invaluable hands-on learning opportunities really helped him build the foundation for what would become his career in the film industry, he said.
"I also had the unique ability to cater the curriculum and experience to my own personal interests," he said.
Professor Johnson recalls a creative work Bornstein developed for his "Documentary Storytelling" course.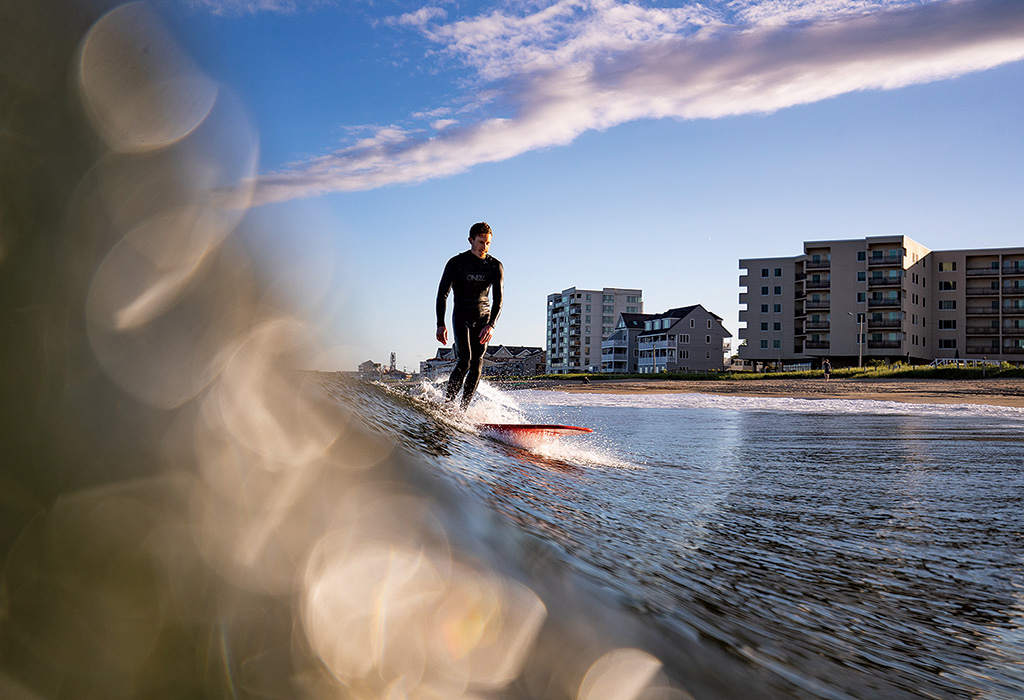 "Gabe co-produced a short film about an artist carving chopsticks from a felled tree log. The imagery was simply incredible; inventive angles, extreme close-ups with beautiful soft focus and precisely controlled camera movements. His talent as an image-maker jumped out in every frame of that film. I have made it a point to screen it for every documentary course that I teach," he said.
Bornstein said that experience—as well as freelance cinematography work he did for Johnson in Boston—cultivated a deep love of filmmaking.
"I love the documentary filmmaking process, being a fly on the wall, capturing scenes. It aligns with my personality. I can be a quiet person. I generally like to observe other people and tell their story," he said.
Johnson said Bornstein now inspires him as a professor and filmmaker. "The work that Gabe is making with ROVE is so impressive. I've made it a habit to check in on their portfolio a couple of times a year. Every time I do, I'm blown away and walk away inspired with new ideas for my own work."
Journey to entrepreneurship
Bornstein launched ROVE in April 2017, following three busy years of building a reputation for excellence as a cinematographer, photographer and filmmaker.
For two years, he served as a camera operator for VICE Media, an American-Canadian digital media and broadcasting company based in Brooklyn, N.Y., working on shows, including "VICE On HBO," "VICE News Tonight" and the VICELAND TV network.
He constantly sought out freelance opportunities, including as a camera operator for Comedy Central's "The Opposition With Jordan Klepper." He also has traveled as far as Australia and Hawaii making branded content that incorporates the sport of surfing. In 2016, Bornstein received a Vimeo Staff Pick for his short surf film, "Disorderly Conduct."
After his time living in New York, he knew his heart belonged in Maine. He connected with Jay Brown, a freelance video director, at a co-working space in Portland, Maine. They both were at similar points in their careers. They had accrued experience in the field, attracted a steady stream of clientele and were ready to take the next step to entrepreneurship.
"We edited a reel of our collective work and knew we would make a great team, and decided to start our own production company. In batting around possible names, Jay mentioned 'rove' as a word he liked and was always saving for the right occasion. We thought on it for a bit and ended up loving how it alludes to how our own body of work is diverse and wide-ranging from a stylistic point of view. We sort of see ourselves as rovers," Bornstein said.
ROVE's portfolio is diverse and extends beyond Maine.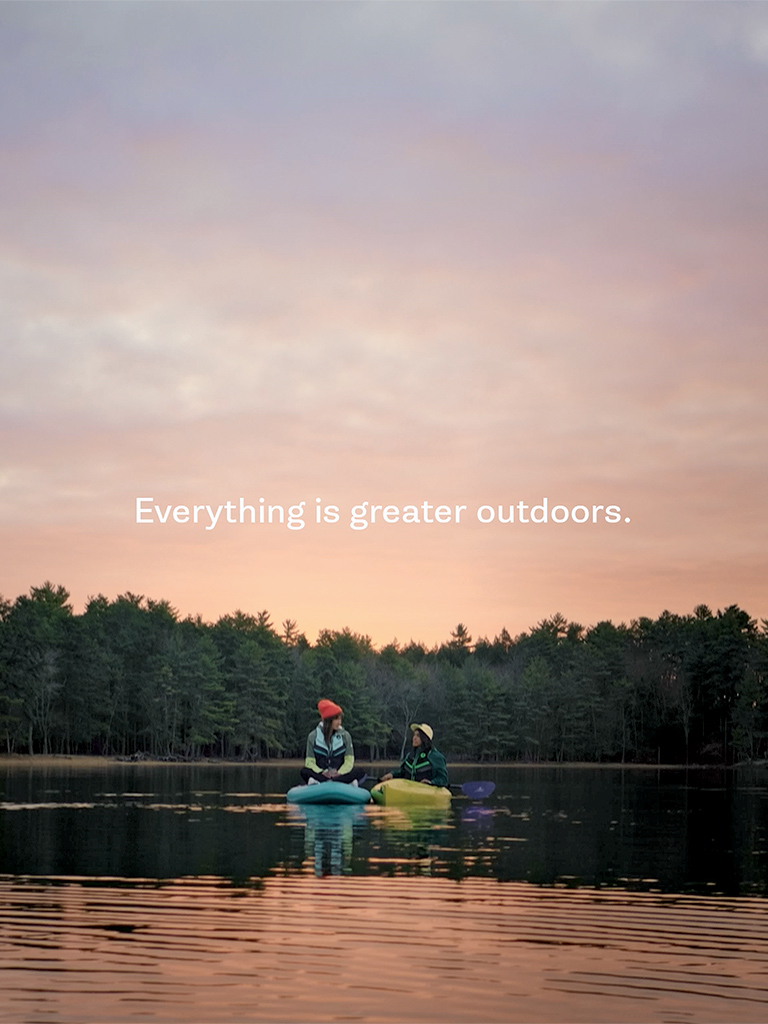 For example, the company worked with Toyota on a video that ended up on the company's website landing page. The video shows the latest Toyota vehicles amid beautiful and authentic imagery across the Northeast U.S. and incorporates the carmaker's library of footage and assets ranging from NASCAR to the Olympics.
ROVE also has partnered with Spotify on various projects, including "The Input," which empowers podcast creators to get the most out of Spotify, and "The Game Plan," an original 3D-animated video series designed to educate artists on how to use Spotify to manage and grow their careers.
They also helped Merrell, maker of hiking footwear and gear, spread the love for the outdoors with its "Do It Outdoors" campaign, which was played on Hulu as pre-roll advertisements. This work was recognized in the advertising trade press publication Adweek.
ROVE also partners with brands like Allagash Brewing Company, which is based in Portland. Its video ads introduced Hop Reach when the new citric brew hit the market last year.
Bornstein said they endeavor to balance client work with personal passion projects.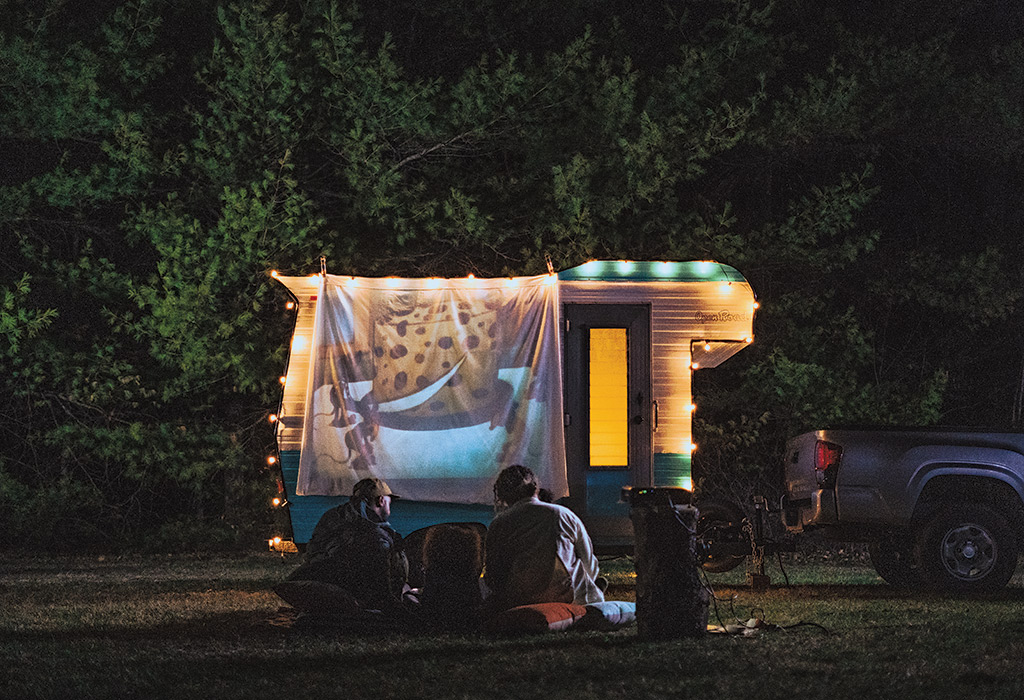 One of the pieces he is most proud of is a ROVE-funded short documentary on Lewis Rossignol, an artist who specializes in surrealist and experimental contemporary drawing.
"His story is really amazing. He uses his art to navigate the symptoms of Tourette syndrome. It was a story we were passionate about and wanted to get out there," he said.
Photography is one of Bornstein's favorite creative pursuits. At least every two weeks—no matter the season—he goes surfing and brings his gear along. Often he captures images that eventually end up printed in local glossy magazines, which have included Yankee magazine and Maine magazine.
He ventures to the coast to rejuvenate, creatively. The focus it brings him also has taken him places and landed him exactly where he wants to be, engaged in his passion.
"The ocean is where my gaze goes. I love surfing, its abstract environment of waves. That's the perspective I love and where I go to get away," Bornstein said.