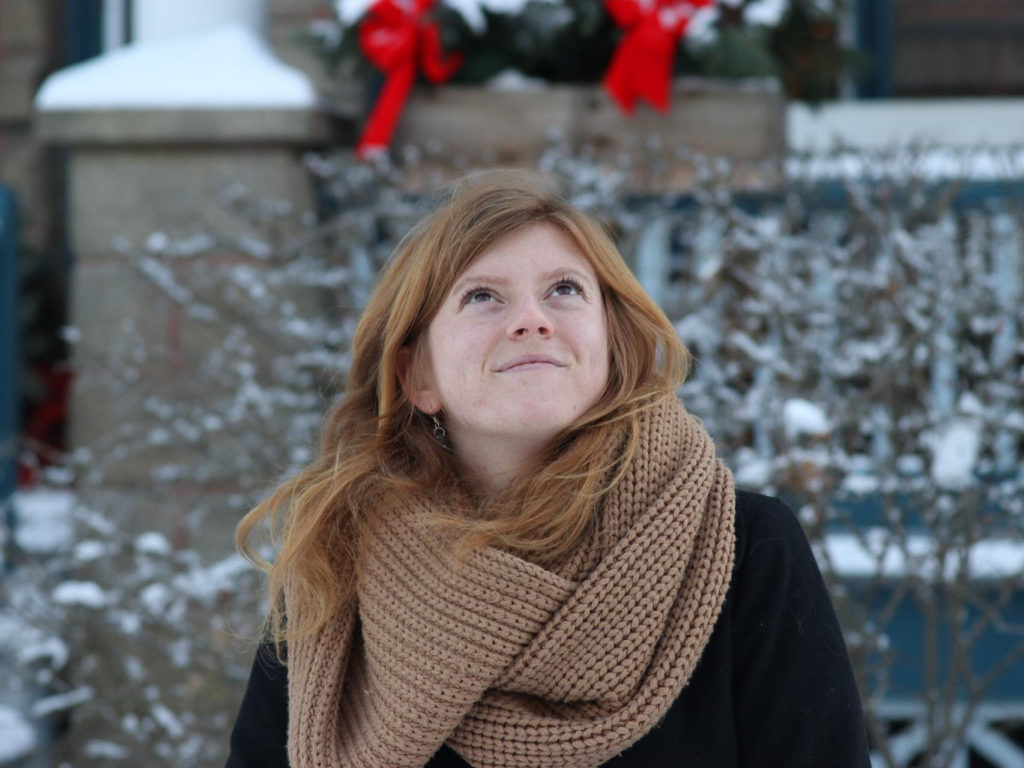 Katherine Burns '15 studies the pollinators that feed the world
As a child, Katherine Burns '15 enjoyed observing the ants and bumblebees in the meadow behind her home in Maine. Over the years, she witnessed the destruction of their habitat due to an onslaught of development, and soon resolved to pursue a career as an ecologist.
The alumna embraced that calling, studying environmental science at Wheaton and then winning the Clinton V. MacCoy Prize in Ecology, which is presented to a student at the college demonstrating excellence and promise in the field. After graduation, she spent several years working with native insect pollinators on five different projects across the U.S.
Now a Ph.D. researcher in the Stanley Ecology Lab at University College Dublin in Ireland, Burns was recently interviewed by Silicon Republic after becoming a finalist for FameLab Ireland, a national science communications competition. (She won third place not long after the interview.)
In the May 6 article, Burns shared her research focus: the preservation of pollinators. These small insects carry pollen from one flowering plant to another, allowing the production of the seeds and fruits that are essential to ecosystem health and global food security.
"Unfortunately, there is evidence to suggest that pollinators are in decline due to stressors such as habitat loss, pesticide use and climate change. In order to enact evidence-driven policy and sustainable solutions to protect pollinators, we need to understand the roles of wild and managed pollinators in nature and in agriculture, as well as the possible pressures that their populations are facing. We also need to design effective public engagement campaigns to involve the public in the issue of pollinator conservation," she said.
In the interview, Burns said "Save the Bees" campaigns tend to portray the issue of bee decline as a one-species issue, which may be misinformative and, in extreme cases, harmful. Honeybees only represent just one of 20,000 species of bee globally, and flies, moths, beetles and wasps also are essential contributors to pollination.
"Ecologists are concerned that, as a result of this misrepresentation, citizen efforts to conserve pollinators may be largely focused on installing honeybee hives, rather than enacting conservation actions to preserve a wide diversity of species. These include mowing the lawn less and planting native wildflowers," she told Silicon Republic.
"One way to address this misconception about insect pollinators is to take part in science communication events, particularly those that take place in 'neutral territory,' such as pubs and other public places, to reach a wider audience. As a researcher, it is also important to conduct research that studies a wide diversity of species, rather than just one charismatic species," she said.
Learn more about Burns's research and see her videos from the FameLab Ireland event on her website, The Joyful Ecologist.