Business for the social good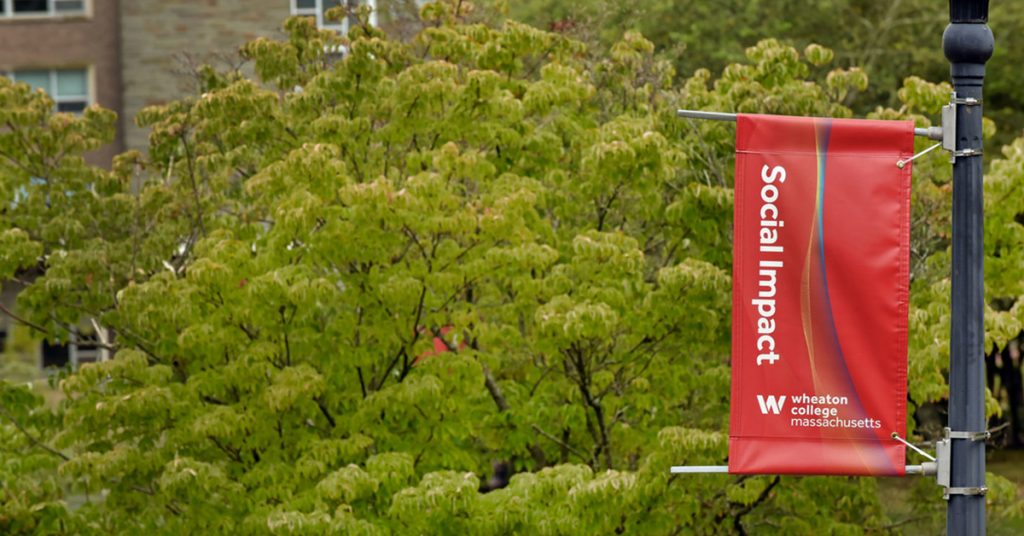 Inaugural student-led conference explores how to create social impact
Wheaton recently hosted its inaugural Social Impact Conference, a two-day virtual event that brought together students, professionals and local community members to examine the role of organizations in creating social good.
Marcelle Cabal '21, Ariel Ferreira '24, Ervin Williams '24, Abigail Forrence '24 and Katrin Anwar '24 organized the event, which took place on Monday, May 17, and Tuesday, May 18. The conference is part of Wheaton's larger efforts to infuse social entrepreneurship education and innovation within the liberal arts.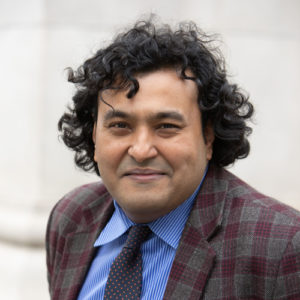 "The conference really brought together many of the elements that help Wheaton students to develop real-world entrepreneurial skills that they can use to strengthen their commitment to social change and to make the world a better place," said Imran Chowdhury, the Diana Davis Spencer chair of social entrepreneurship and associate professor of business and management.
Mike Brady, who is president of Sheltersuit Foundation, a builder of products that provide immediate shelter to people experiencing homelessness, and the former CEO at Greyston Bakery in Yonkers, N.Y., was the keynote speaker. Two panels—moderated, respectively, by Anwar and Ferreira—featured business and nonprofit leaders who explored the economic impact of social entrepreneurship and how to cultivate social impact in the community.
Kelly Ramirez, CEO of the Social Enterprise Greenhouse; Eric Schwarz, CEO of the College for Social Innovation; Michael Graca, communications director at the Buzzards Bay Coalition; and Bruce Ginsberg, founder and CEO of New England Ice Cream Corporation; among others, took part in the event.
An alumni panel, moderated by Williams, spotlighted nonprofits and companies that embrace corporate responsibility. Jo Ann Simons '75, CEO of Northeast Arc; Johanna Jobin '02, global head of corporate reputation and responsibility at Biogen; and Hannah Poland '12, managing associate of the Art & Science Group, reflected on their Wheaton journey and the career fulfillment in working on issues with social impact.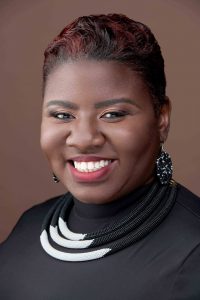 On Monday night, a closing ceremony recognized Wheaton's first Social Impact Award alumni winner: Indira Henard '03, executive director of DC Rape Crisis Center.
In her acceptance speech, Henard shared her journey from working on President Barack Obama's presidential campaign to dedicating her career to her true passion: helping survivors of sexual violence. She discovered this calling after volunteering at the DC Rape Crisis Center.
"Instead of going down the yellow brick road to 1600 Pennsylvania Avenue, I took a huge detour and leap of faith and I decided to reach out to the DC Rape Crisis Center to see if there were any job openings and of course, there was, and as they say, the rest is history," Henard said.
She encouraged students to follow their passion and heart in their professional and personal journeys to create social impact. There may be resistance along the way, but often that is a sign that you are on the right track, she said.
Chowdhury said students were particularly moved by Indira Henard's words during the ceremony.
"Indira is a wonderful speaker with an inspiring story that we can all learn from," he said.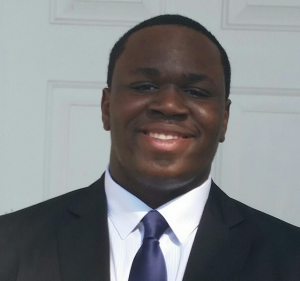 On the second day of the event, students pitched their own business ideas as part of the 2021 Social Entrepreneurship (SE) Launch Program, a partnership between Wheaton and the Global Center for Social Entrepreneurship Network (GCSEN). The students developed these ideas at the SE Launch (which was virtual this year) in January and refined them through spring semester workshops.
Diana Davis Spencer '60, whose foundation has provided key support to Wheaton's social entrepreneurship initiatives, offered advice to students on the cusp of their pitches.
"Just seven years ago, entrepreneurship at Wheaton was a dream. Now, it's a reality. You, social entrepreneurs, are launching such innovative projects. It really does take hard work, perseverance and vision," she said. "I'd like to share a quote from an entrepreneur who said, if at first you don't succeed, then skydiving is definitely not for you. Well, luckily, Wheaton's two inspiring professors Imran Chowdhury and Mike Caslin [chair/CEO of the GCSEN Foundation], have given you the tools to survive your occasional skydives."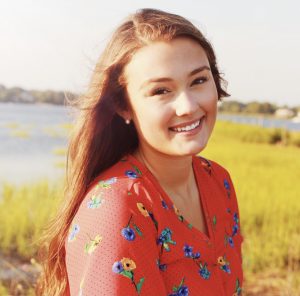 With Spencer, Chowdhury, Caslin and other judges on hand to provide live, constructive feedback, 13 students pitched their ventures. Henry McKain '21, Jevaun Quinn '21, Daniel Krause '21 and Jordan Stout '21, shared more about their venture, Carousel, a mobile app that lowers delivery costs by delivering food from one restaurant to multiple people at a time. Other business endeavors included Be Heard, a youth program (Shanai Williams '23); Save NH Scraps, easy-to-use compost kits with plantable liners (Maggie Whitcomb '23); Conifer Solar Solution, a solar-powered cooler for food vendors (Aiden Travis '22); PSI-7, a line of board games that teaches world history in a fun and engaging way (Ervin Williams '24).
Cabal, a major in transnational marketing, coordinated event logistics and communication, and assisted with conceptualizing and executing the event.
"Through its array of amazing speakers and their deep and thoughtful messages," this conference showed how far-reaching in scope social entrepreneurship is and how it can be implemented in many different career paths, Cabal said.
Anwar, who served as secretary during the event meetings, said the conference highlight, for her, was the student pitches.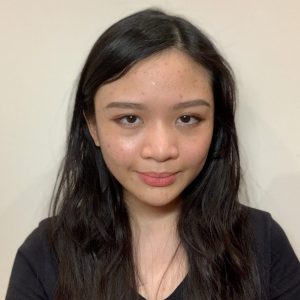 "I had taken part in the [SE Launch] in January and being able to see everybody's pitches evolve to the point that they had was special to me. It really showed the effort that they had put into their business ideas," she said.
Williams, who provided back-end support, graphic design and panel moderation for the conference, echoed these sentiments.
"It was humbling being able to witness the journey that my fellow peers took from the ideation of a social venture to business formulation. The heart of the conference rested in those moments, and the experience is one that I will live with forever," he said.
Williams added that he is proud that the student organizers pulled off a memorable event.
"We worked long nights on perfecting the schedule, inviting panelists that have dedicated their careers to making a difference, and planning out the logistics of the conference. Each meeting, I saw the passion and drive we put into making the conference great, and I am proud of how it turned out," he said.