Broadening knowledge of bioinformatics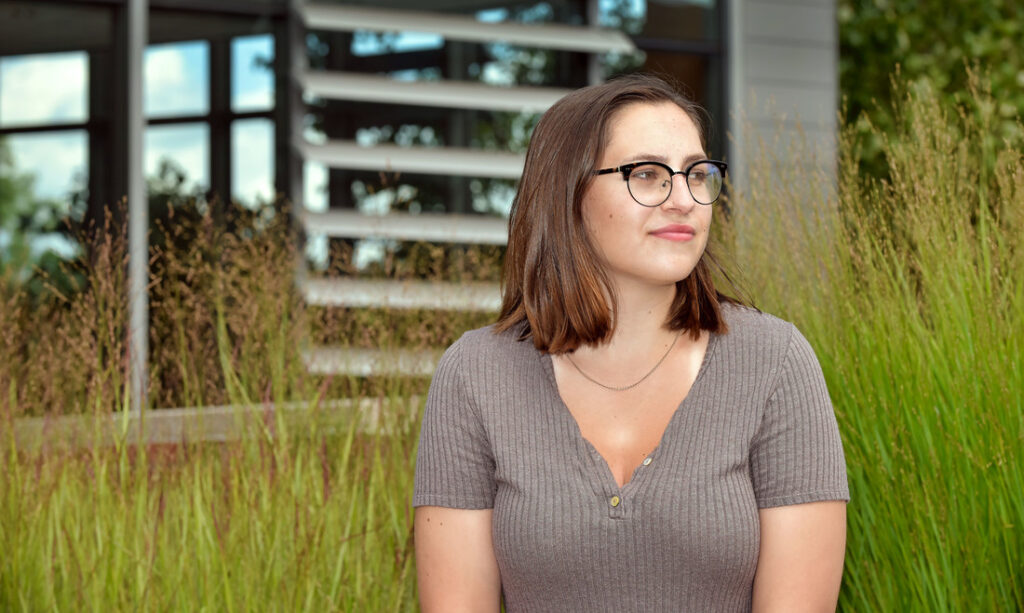 Celeste Nobrega '22, a bioinformatics major, was selected as a fellow in the National Science Foundation-sponsored Research Experiences for Undergraduates (REU) program. She spent June and early August as one of six undergraduates at the MDI Biological Laboratory in Salisbury Cove, Maine, on Mount Desert Island.
The Bangor Daily News included her in a news article about the 2020 fellows at the MDI lab.
Nobrega worked with research mentors via Zoom meetings and Microsoft Teams conversations and took a "Communicating Science" course, in which she learned how to communicate complex scientific information to various audiences.
"Because we were remote, there was not going to be any active experimentation happening, but there were five previous experiments performed by this lab with data that had yet to be vigorously and thoroughly analyzed," she said. "We were able to access the raw data and perform several kinds of analyses on genomic data."
"I learned a lot about how genomic data is analyzed, what it looks like and how it is generated. I gained an entirely new understanding of the broad spectrum of the world of bioinformatics as well," Nobrega added.
Beyond the research, she said the speaker and panel series hosted by the director of education at the lab provided opportunities to explore varied career possibilities and reinforced that graduate school is an attainable goal.
Nobrega currently is excitedly diving into her Wheaton coursework.
"The internship experience has given me the tools to have a leg up in continuing my academic coursework because I now have more knowledge of the applications of the work," she said. "Also, I have another summer before graduation in which I can pursue an additional REU to add to my research experience to strengthen my applications and knowledge for graduate school."
Nobrega is very involved in other activities at Wheaton. She is co-captain of the Wheaton equestrian team, a manager with IT Support Services and a May Fellow.
>> See more summer 2020 internships