Brian Douglas named CFO of Year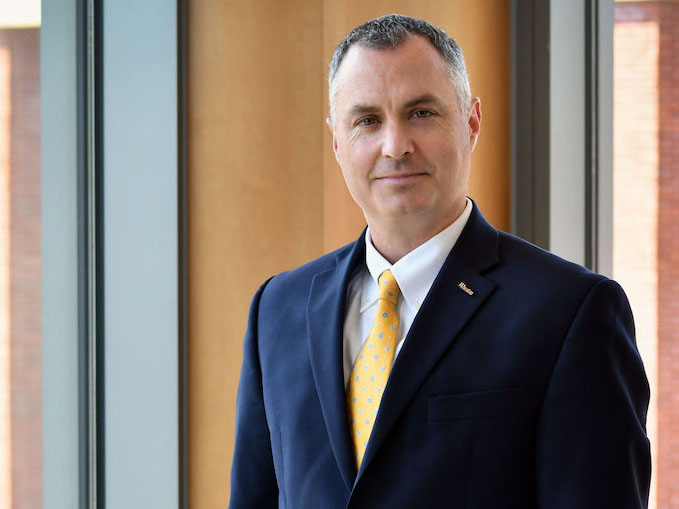 Wheaton's VP for finance honored with Providence Business News C-Suite Award
Executive Vice President for Finance and Administration Brian Douglas has been named chief financial officer of the year in education by the Providence Business News.
Douglas, who has been at Wheaton for seven years, serving the past three as executive VP, was honored at the PBN's 2019 C-Suite Awards banquet on Thursday, April 25, at the Providence Omni Hotel.
An article about the award published on the PBN website shares some of the highlights from Douglas's career at Wheaton, noting how he has helped Wheaton continue its forward momentum.
"In the midst of financial challenges for smaller colleges in terms of competition and revenue loss—with more families viewing higher education as a commodity—Wheaton is growing and implementing innovative practices while keeping expenses in check," reporter Susan Shalhoub writes.
Under Douglas's leadership, Wheaton has found savings in several areas, including with energy consumption, dining and employee health insurance costs, the article notes.
"He is a master at explaining complex financial topics and this, coupled with his transparency, has helped to inform so many decisions on campus," President Dennis M. Hanno told PBN.