Wheaton wins 2018 award for innovation in education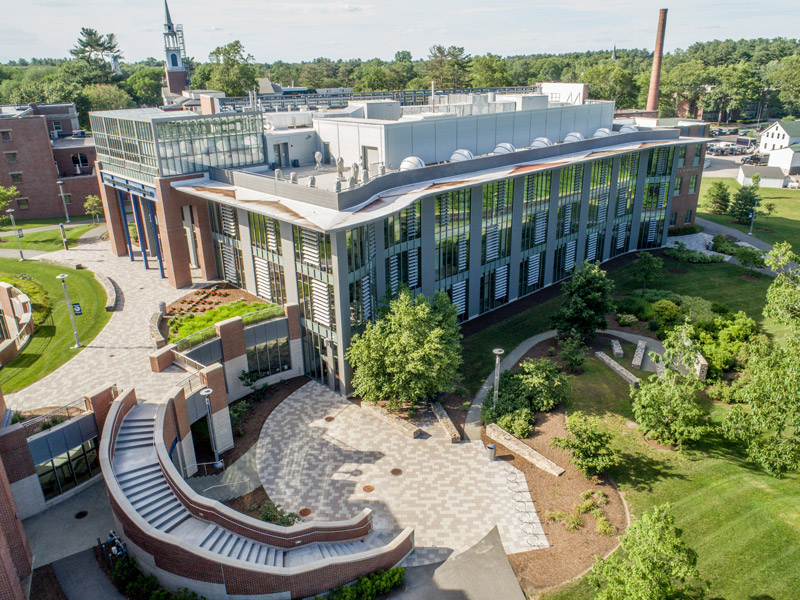 Wheaton College has been awarded the 2018 Most Innovative Companies Award in the field of education by the Providence Business News.
The publication's innovation award program aims to recognize organizations and businesses that have implemented pioneering new strategies to fuel growth and success.
"Wheaton has a long history of innovation in teaching and learning and this award affirms that the college continues to be a leader in higher education," said President Dennis Hanno. "As a student-focused institution, our goal is to continually seek new ways to be more effective in preparing our students to pursue their professional and personal interests."
In the past year, Wheaton took a major step forward in developing its programs in social innovation and entrepreneurship. With support from the Diana Davis Spencer Foundation, the college has established an endowed professorship in social entrepreneurship, making it one of just a handful of liberal arts colleges nationwide, and the first in the Northeast, to formally incorporate social innovation into its curriculum.
The new initiative to develop a comprehensive program in social entrepreneurship expands on Wheaton's experiential learning programs by offering students another option—beyond internships, work, community service and undergraduate research—to apply the skills and knowledge developed in the classroom in real-world settings.
The college's new programs, along with its existing curriculum that includes more than 100 majors and minors, continues to be much in demand. Enrollment at Wheaton has grown by 10 percent over the past three years, and the college will enroll one of the largest classes in its history yet again this fall. Admitted student yield reached a six-year high in 2018 and admission inquiries from college-bound high school students have increased 14 percent in the past year.
The value of Wheaton's offerings is evident in students' outcomes. Just six months after graduation, 98 percent of Wheaton alumni in the four most recent classes have secured employment, pursued graduate studies or engaged in a national fellowship/scholarship program. This mark outperforms the national average of 81 percent for the Class of 2016, according to data compiled by National Association of Colleges and Employers. Since 2000, Wheaton students have won more than 220 prestigious scholarship awards, including Rhodes Scholarships, U.S. Fulbright Fellowships and Watson Fellowships.
The college also is rated highly by top college guidebook publishers, including the Times Higher Education/Wall Street Journal 2018 ranking, which places Wheaton among the top 50 U.S. liberal arts colleges (43rd) in the country and 115th among all U.S. colleges and universities. Wheaton also was included in the Princeton Review Best 384 Colleges: 2019 Edition and named to its list, Colleges That Pay You Back: The 200 Schools That Give You the Best Bang for Your Tuition Buck.